Many number of websites related to digital media, including torrent sites, storage based sites including the famous Google Docs and URL shortner services from Google Goo.gl are blocked in India. These blockage is mainly due to a petition filed by Sony with the right to digital piracy.
Reports from a media website MediaNama states that high court at Delhi passed an order to internet service providers instructing them to block various websites related to online streaming and media storage sites on 23rd June 2014. The blocked websites are numbered to 472 with any leading websites in the list. The order was approved by Justice V Kameswar Rao for which a complaint was filed by Sony's Multi Screen Media for encouraging online piracy. This complaint was lodges by Sony in light of it official rights to broadcast FIFA world cup 2014 on its exclusive channel.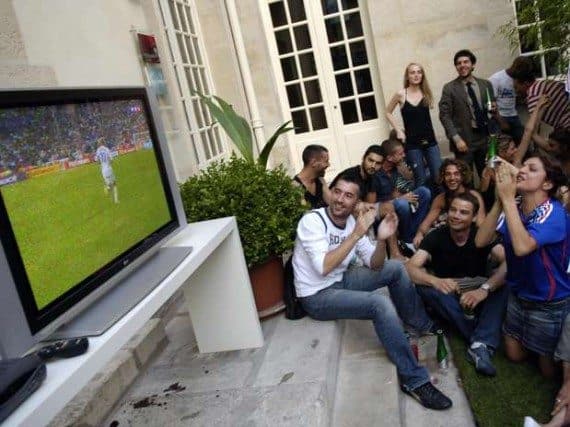 A recent update also states that the order passed by Justice V Kameswar Rao shortened the list of the banned websites to 219 in total. This order excluded Google and its other related websites which were blocked earlier. However even with an updated court order ISPs such as BSNL, Airtel and MTNL continue to block the Websites. The update also states that BSNL is blocking the sites at DNS level and using a Google DNS or OpenDNS address unblocks the websites.
List of all Sites Banned in India
Coming back to the complaint lodged by Sony, it states that various websites were pirating the exclusive content and were indulging in various acts such as hosting, streaming and giving access to exclusive rights of broadcast rights. Sony also stated in its complaint that these criminal acts were causing it huge amount of loss in its revenue and would also cause a substantial amount of loss to the government of India in the form of taxes which are only payable as subscription fee. Sony states that if this illegitimate business continue they would lose a huge amount of revenue both from the viewers and its subscription packs.
Also Read: How to Access Blocked Websites
Considering the statements of Sony, Delhi high court passed an ad-interim, ex-parte order which rules that "websites named in the complaint, their partners, proprietors, officers, servants, employees, and all others in capacity of principal or agent acting for and on their behalf, or anyone claiming through, by or under it, and the websites listed, or any other website identified by the plaintiff are restrained, from in any manner hosting, streaming, broadcasting, rebroadcasting, re-transmitting, exhibiting, making available for viewing and downloading, providing access to and/or communicating to the public, displaying, uploading, modifying, publishing, updating and/or sharing (including to its subscribers and users), through the internet, in any manner whatsoever, the plaintiff broadcast, as broadcasted contained in its channels Sony Six, Sony Six HD, Sony Pix, and Sony Pix HD in relation to the 2014 FIFA World Cup matches and content related thereto, so as to infringe the plaintiff's (Sony's) broadcast reproduction rights."