Smartphone companies are constantly evolving every day. They want to stay in the news and create buzzes among gadget enthusiasts. As a part of the same campaign, Vivo has managed to ditch the notch and came up with 91.24% screen-to-body ratio.
We know Oppo and Vivo comes under the same umbrella. Maybe, that's a reason the company is going to launch a new device dubbed as Find X tomorrow. They have teased 93.8% screen-to-bezel ratio.
Oppo Find X with the Maximum Screen-to-Body Ratio Sees the Light Tomorrow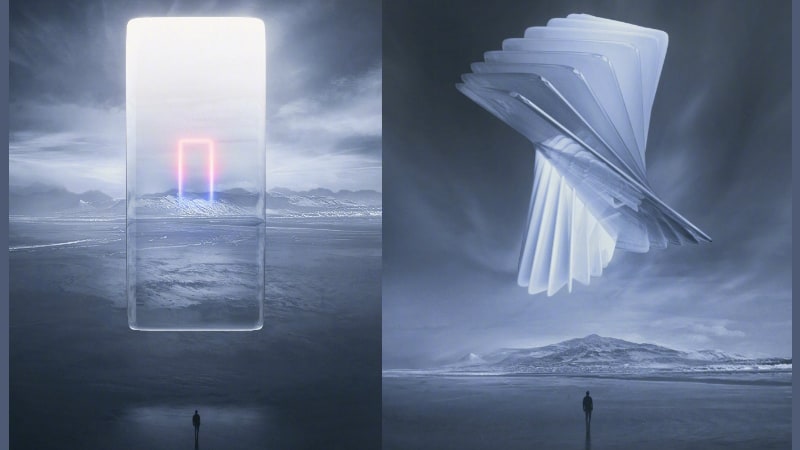 We have already reported about Vivo Nex, which is the newest flagship offering from the company. They have proved yet again that they are continuing the researches to come up with innovative features.
When it comes to the device in the picture, Oppo hasn't revealed much. Of course, they teased 90+ screen-to-body ratio on the social network. After that, we managed to get the exact percent from a poster that went live on Twitter.
As for the leaked specifications, the device sports a 6.4-inch Full HD+ display. Looking at the poster, we don't think the device will have a notch. That said, the latest leak points to the other end of the spectrum. In case Find X sports no notch, we wonder where would the front camera go. Vivo has placed it as a pop-up system.
Underneath the hood, it packs in a Qualcomm Snapdragon 845 chipset coupled with 8 GB RAM. You will also get a 256 GB internal storage. We are not sure about the availability of memory expansion, though.
About a year ago, Oppo and Vivo were the embodiment of the least-value-for money smartphones. Apart from the impressive numbers for the selfie camera, gadget enthusiasts found nothing to go for them. However, the scene has been changed now. Oppo and Vivo started offering decent devices (Vivo V9 and Oppo F7).
For the optics, the speculations suggest a dual rear sensor with 20MP+ 16MP sensors. Up front, we can expect a 25 MP shooter.
Both the brands have massive funding, which can go into researches for innovative technologies. Maybe, that's what got them into developing an under-screen display and now, a device with the maximum screen-to-body ratio as well.
We didn't see anything about the pricing. So, you will have to wait until the launch happening tomorrow to get the complete specifications and pricing. Given the exclusive all-screen front, we think they will bring Find X to other markets as well.
What do you think? Find X will directly compete with Vivo Nex? Will they launch a low-end version of the same phone just like Vivo did? Let us know your thoughts in the comment section below.