We know smartphone design is ever evolving in the past couple of years. Five years ago, we knew that smartphones would have large bezels, display and a camera with a plastic back. However, we now see all kinds of designs such as triple cameras, bezel-less displays, pop-up selfie cameras, and glass back panels.
But we still know that there is a lot of evolution to be seen in the smartphone design. One of the biggest problems in achieving the perfect smartphone design at the moment is the placement of the selfie camera. We have seen brands try to include the selfie camera in a notch or punch hole displays to get a bezel-less look. There is still more work to be done in this department though.
Recently, OnePlus 7 Pro came with a bezel-less display and pop-up selfie camera. This is the closest we have come to getting a perfect smartphone design until now.
However, we are about to see that changed soon thanks to Oppo and Xiaomi's innovation. Oppo, followed by Xiaomi, showed off their latest under-display camera technology which they are working on.
Oppo and Xiaomi give us a first look at the under-display selfie camera technology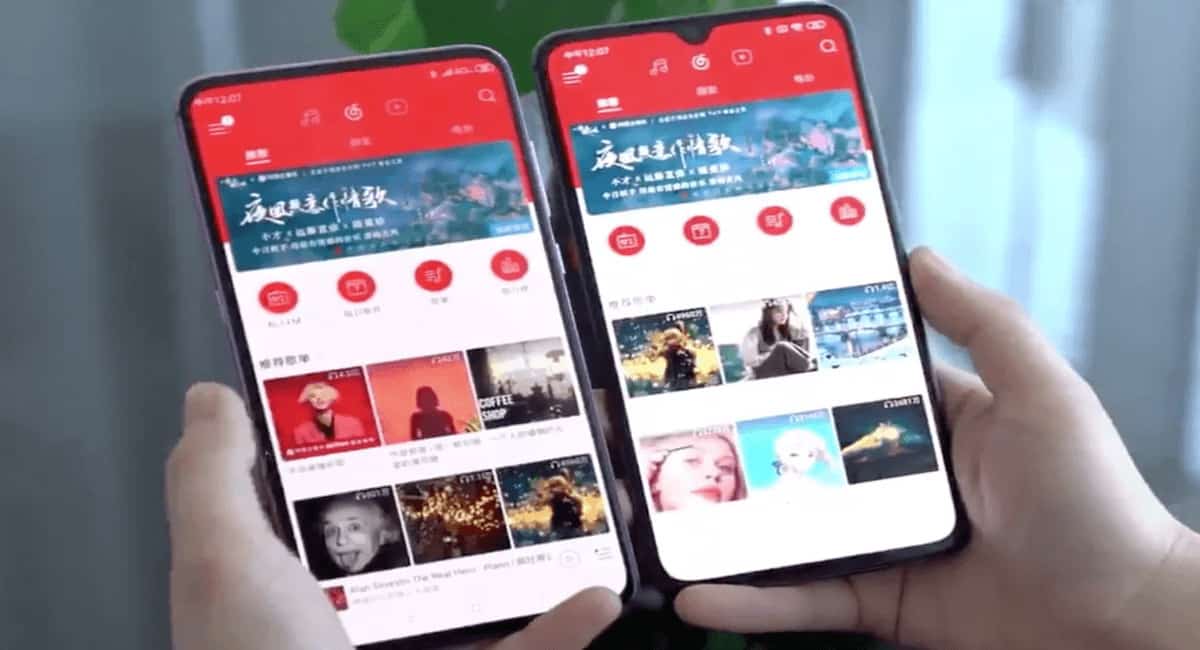 In a bid to eliminate the notch, punch hole displays and pop-up selfie cameras, under-display selfie camera technology was introduced.
Now, Oppo has released a video which shows off their implementation of the under-display camera. After Oppo posted the video, Xiaomi also released their version of a smartphone with an under-display camera.
For those seeking the perfect, notchless smartphone screen experience – prepare to be amazed. ?

You are taking a very first look at our under-display selfie camera technology. RT! ? pic.twitter.com/FrqB6RiJaY

— OPPO (@oppo) June 3, 2019
While Oppo released only the video of a smartphone with an under-display camera, Xiaomi went one better. The company showed a smartphone with an under-display camera and compared it to a smartphone with a notch. Xiaomi's video gives us an even clearer look as to what we can achieve by having a selfie camera under the display.
Do you want a sneak peek at the future? Here you go…introducing you to Under-Display Camera technology!#Xiaomi #InnovationForEveryone pic.twitter.com/d2HL6FHkh1

— Xiaomi #5GIsHere (@Xiaomi) June 3, 2019
In the video, we can clearly see that the apps open full screen and we cannot even notice the selfie camera at all. The selfie camera is also not visible when we want to click a selfie but it works perfectly fine.
In our opinion, this technology is still very new and a lot of work will need to be done on it. But we also feel that this is a step in exactly the right direction.
This is the smartphone design we want to see in the future and not notches or punch holes. Having said that, we have to wait at least several months more for our first smartphone with an under-display camera.