You know how irritating it is to browse the web through a plethora of advertisements. Webmasters nowadays put more effort into inserting ads than publishing content. So, you have to block the advertisements (To be honest, we don't encourage this practice because ads are one of the main sources of income for webmasters and we are sure we don't succumb you with them).
You might have already heard of Opera Touch. The application went live on Play Store in April this year. However, it took five months to happen the same for iOS.
Opera Touch Browser with One-Hand Navigation has Gone Live for iOS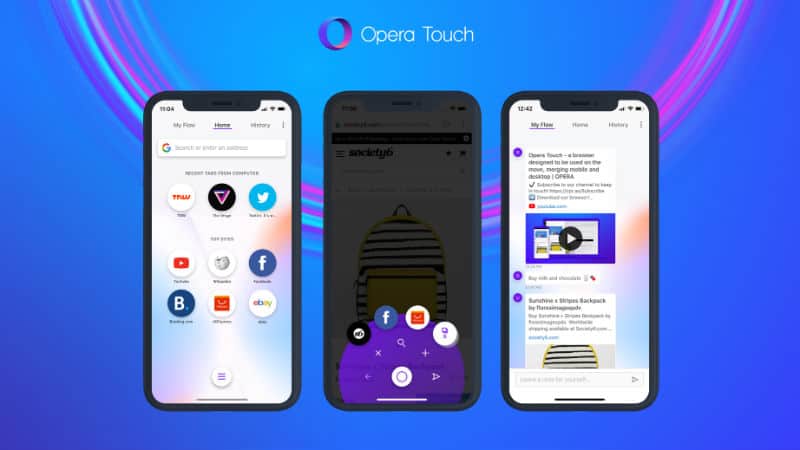 If you are an active computer user, you know how important it is to resume your browsing from the mobile. For the same reason, Chrome and Firefox have included syncing capabilities into their browsers. You should sign into respective accounts to make use of this feature. But here, Opera Touch doesn't need any login to connect with the updated Opera PC browFast ser.
The browser has gone live for iOS yesterday (01-10-2018). Opera Touch Product Manager, Maciej Kocemba says today's new phones have big, beautiful displays, but conventional browsers are yet to adapt to this development and their product is aimed at people who want to fully appreciate their iPhones.
Going by a StatCounter report, 95 percent of iOS users in the US stick to their default browser (Safari). Opera wants iPhone users to try the new browser as a true alternative to Safari.
Also Read: 10 Best web browsers for Windows 10 for faster and smooth browsing
When it comes to the features, you get a built-in ad blocker along with crypto jacking protection. The browser starts directly in search mode so that you won't have to do much for beginning a searching session. One-handed web browsing is another important feature Opera brings to the table. They have included all the key elements to the bottom of the window to allow easier access.
An end-to-end encryption flow is available on Opera Touch that helps you connect with multiple devices for sharing images, videos, and links. You can also scan QR codes and barcodes without any hassle.
In case you want to resume a browsing session from the desktop browser, you can view the tabs on Opera Touch's home screen. Moreover, the top sites will be automatically added as well.
A Fast Action button is available on the browser that brings your recently visited sites within a blink. Opera Touch learns your browsing patterns and changes the home screen dynamically to align with it.
So, what do you think? Are you ready to give it a shot? In case you have already tried it on Android, let us know your feedback.