You know there are multiple web browsers to choose from; Google Chrome, Mozilla Firefox, Microsoft Edge, UC Browser, Opera and many more. We all have a favorite browser we use on our Android devices. Even if we don't know, each application has at least a single advantage over the other.
Opera has both mobile and web browsers. Though not a big number, they have a steady following. Before the Android came to its dominance we see today, Opera Mini was one of the most popular mobile web browsers.
The New Opera for Android Brings New Features to the Platform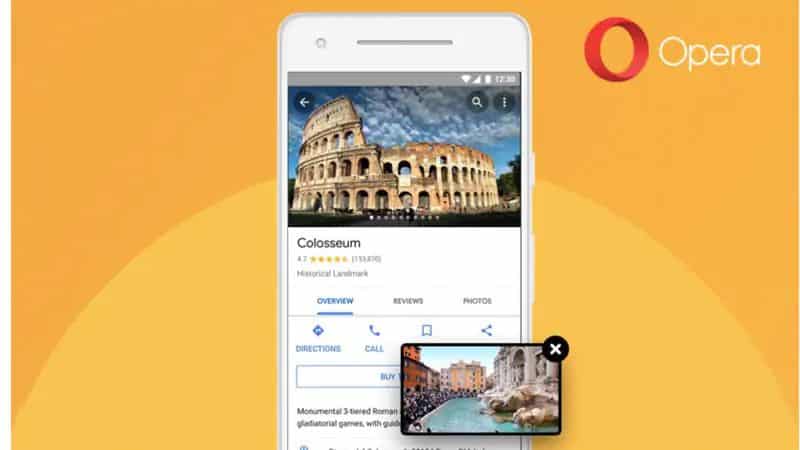 If you check the official site, Opera is available for many platforms (Windows, Linux, macOS, Android, iOS, and even basic phones). It is evident that all the features are not available on every version. In case you don't care about the features but the basic function, you can go with the Mini variant.
The new Opera v50 for Android adds a set of new features to the browser. You can head over to the Play Store and install the application. In case you have the app on your device, you can just go update it to the latest version.
Opera browser has been providing ad blocker for a long time now. They have added a nifty feature to the same. With the new update, you can exclude specific websites from blocking the advertisements. In order to do so, you have to tap the green lock button situated on the right to the address bar. Some websites often display popup banners to unblock them from the ad blockers. You can quickly do it in the new Opera.
You are familiar with Picture in Picture, aren't you? The Opera v50 for Android supports it. When you play a video on a website and minimizes the application by pressing the home button, you can keep on watching it as a pop-up window over other apps. You have to watch the videos on full-screen mode for this to work. Moreover, the sites on which you play the video should also support Picture in Picture.
Another major new addition to the application is a fast scroll handle. You can swiftly scroll down or up to a long web page with it. The app now offers more accessible cookie and storage settings. When you finish downloading a document, the user interface now shows an Open option. Three new languages and dark CSS theme support are also added as well.