Whether you're new to the tech industry or not, you would have come across the terms open source and free software.
These terms are often used interchangeably and cause a lot of confusion in the tech software space. While these terms virtually refer to the same thing, there are key differences that separate them.
It is in your best interest to know whether the software you are using is open source or free and what licenses are associated with each type of software.
So, let's dive into the world of software development and clear up the confusion.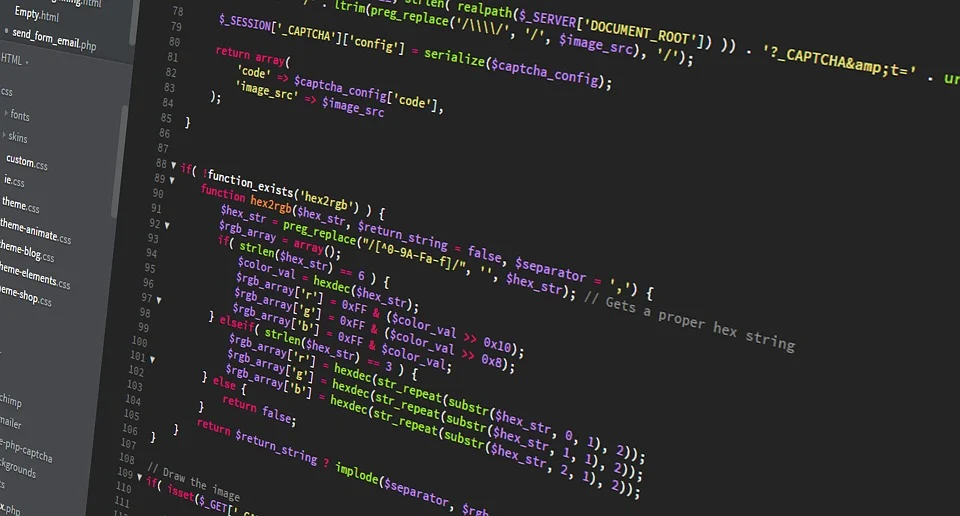 Free Software Explained
Free software is not to be confused with the cost of an application or a subscription fee. Free software has nothing to do with monetary value. Instead, it refers to users' freedom and community.
In a nutshell, the term free software means that users can freely access, run, copy, distribute, examine, modify, and upgrade the software.
The free software movement came about in the early 1980s by Richard Stallman, the inventor of the Free Software Foundation. He created the foundation with a vision to advocate and educate individuals about free software.
The framework of his foundation consisted of four essential points of freedom which are listed below:
Freedom 0: The freedom to operate a program whenever you desire for any reason.
Freedom 1: The freedom to examine the inner workings of said software and alter it to your liking.
Freedom 2: The freedom to redistribute copies of the software to help others.
Freedom 3: The freedom to openly share an altered version of the software with other individuals and communities for their benefit.
For software to be dubbed 'free', it needs to respect all four of these pillars of freedom. Some free software services include Linux kernel, MySQL, and the Apache web server. You can download them from software directories like Moo Soft.
These directories are easily accessible to the public and, like the software they provide, totally free.
Open Source Software Explained
Open source software has an almost identical definition to that of free software, however, there are slight variations between the two. The difference lies largely in the ideologies and values of these two types of software.
Instead of the Free Software Foundation, open source software is part of the Open Source initiative, which is an NPO that supports the development of open software. This initiative also has a set of rules that any open-source software should follow.
The criteria include the following rules: 
Free redistribution of the software
The source code should be publicly available
Modification of the software that can be shared in a different format than the original
The software should not be discriminatory against individuals
And finally, the software should not restrict the usage of other software.
Some of the most common open source products include Google services under the Chromium project and Mozilla Firefox.
Key Differences Between Free and Open Source Software
While both philosophies are almost identical, the path of getting to the final result is where the key differences between open source and free software lie.
1. Ethical Difference
Free software is associated with being of fundamental importance in people's lives. Users are placed at the top of the hierarchy and not the software itself.
Open source software focuses on the software itself and has no ethical associations when it comes to the benefit of people's lives. Open source software has a business-centric focus, unlike its counterpart.
This is one of the main differences when trying to distinguish between the two terms.
2. Social Freedom
Free software is focused on social freedom and social benefits. This ties into the focus of improving users' lives through software.
Alternatively, open-source software does not take social freedom into account. Rather, it follows the premise that freedom should be given to people and not the software they are utilizing.
3. Freedom Vs Economical Advantage
As mentioned above, open source software has a business-orientated focus. This means that it largely focuses on economical advantage and monetary gain.
Free software is the complete opposite of this. While users can profit off of modified versions of free software, their main priority is on freedom and the ability to freely distribute software to help others.
4. Licensing Issues
Free software can be easily modified with no restrictions. This results in most software services being completely absent of any issues or bugs.
Open source software can also be modified, but there are many different versions of the source software licenses available. Some of these versions are restricted and cannot be modified, which in turn causes them to have issues.
5. Restrictive Access
Lastly, all free software services are devoid of all restrictions. It encompasses the very essence of the word 'free' and any user can access them, no matter where you are from.
Open source software occasionally has strict restrictions, making it impossible to edit and freely redistribute.