Exchange Server save user mailboxes in EDB file for providing the facility to access relevant mailbox emails & other data items. However, the problem occurs when Exchange Server fails to start and crashes because of some reasons like unexpected system shut down, power failure etc and EDB file gets Unmounted. Therefore all data items including emails, contacts, calendars, tasks & journals become inaccessible. In such condition, it is quite difficult to restore user mailboxes from unmounted EDB file. In this situations, the user probably looks for a solution to the question about how to open and view unmounted EDB file when Windows server backup & restore also stop working All the file becomes completely inaccessible.
How to Open and View unmounted EDB file
In order to View mailboxes using free tool, User can use "SysTools Exchange EDB Viewer" Which provides users various features and enables the user to open mailboxes without any data loss or data modification.
The following method will guide user the step by step procedure to open and view EDB file.
1. Launch "SysTools Exchange EDB Viewer" and go to Add File as shown in below image.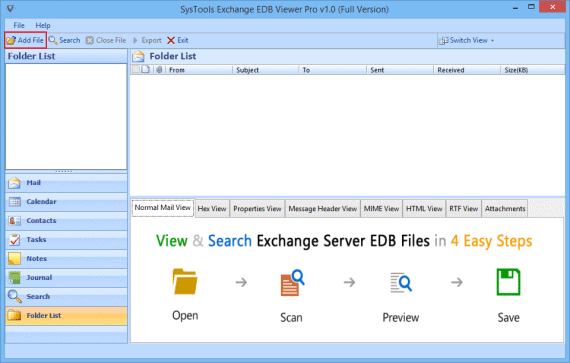 2. Now, Browse the EDB file and STM file. Then select the scanning mode as per your choice. You will see two options here Quick Scan and Advance Scan. Select Quick Scan for less corrupted or not corrupted EDB file and Advance mode for highly corrupted EDB file.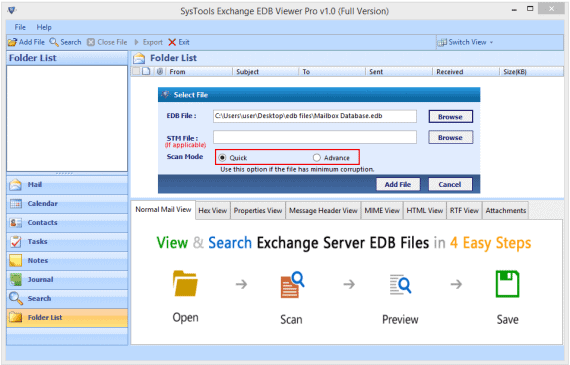 3. Finally setting up all things, click on Add File button to start the scanning process of selected EDB file.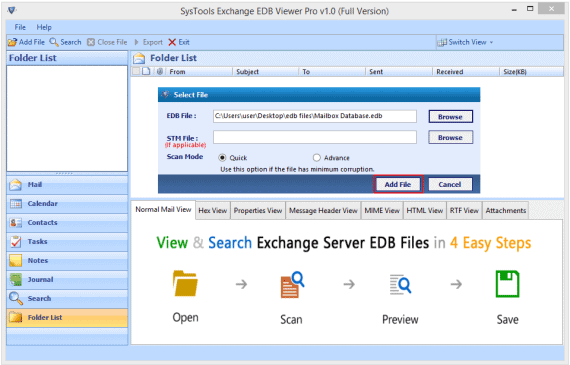 4. Here's a screen will pops up saying whether you want to index items found in scan process. You can press yes or no according to your requirement.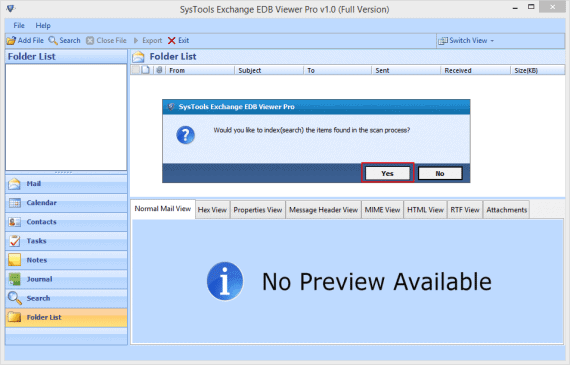 5. Now, An alert message will appear once the scanning process completes.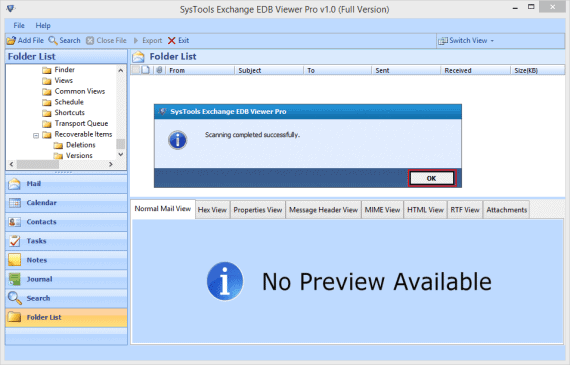 6. Click OK button once, after completion of scanning process.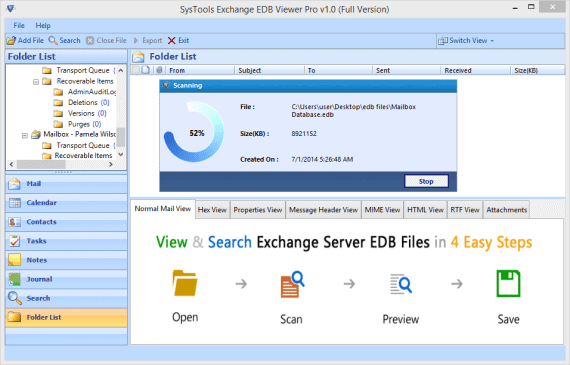 7. One can preview all the items of mailbox in different view forms like shown in the image.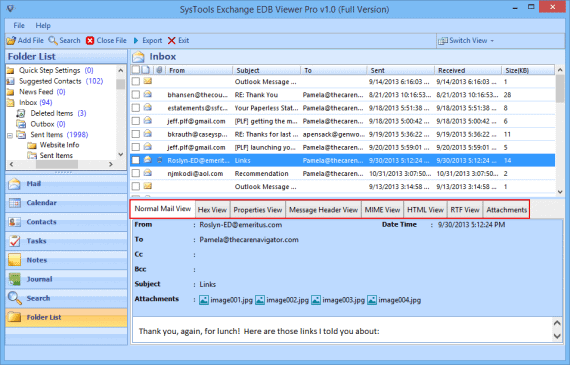 8. You can view all attachments of different file types (doc, .docx, .xls, .xlsx, .pdf) in a single email under Attachment Tab.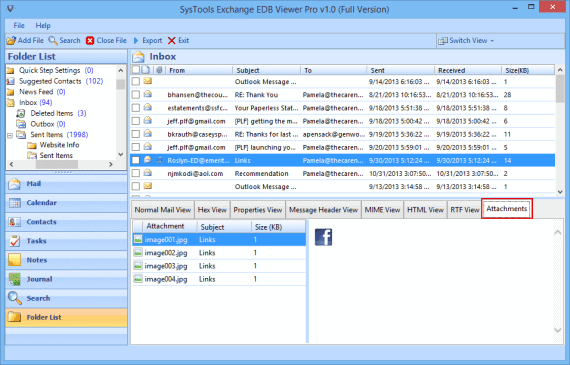 9. The software offers advanced features also which allow to search emails. To access this feature just click on Search icon at the top left side at next to Add File and enter the require info for searching.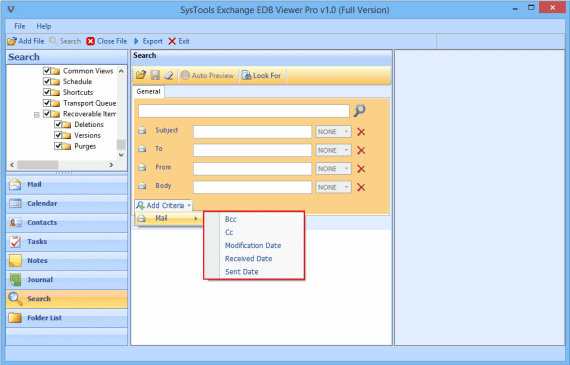 10. Once the search completes, the software will list all emails that match the keyword which you have entered. You can refer below image for this step.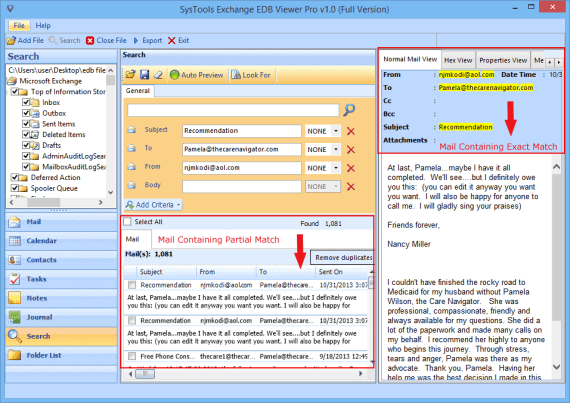 Features and Benefits:
1. User friendly
It helps you to open Unmounted EDB file and view emails, contacts, calendars, notes etc. And no Exchange Serve environment required to open EDB files.
2. Time Saving
Instead of using lengthy processes to open the Unmounted file, you should use EDB viewer tool to open EDB file and save your precious time. It quickly opens the unmounted EDB file or repairs all the damaged data items and allows you to view mailboxes.
3. User Interface
Its interface is so simple and effective that anyone can easily work with it without knowing.
4. Data Security
It is one of the best tools to open and view mailboxes without any alteration and modification in actual data.
Conclusion:
SysTools Exchange EDB Viewer is an appropriate free tool that helps you to open and view unmounted EDB file and read emails and other items from it. Its interface is so simple that anyone can easily access mailbox data. It is the best tool in terms of security, and also save time & efforts for accessing disconnected mailboxes and allows you to View Unmounted EDB file easily.