It is now possible (finally) to fly drones legally in India. This is because the Indian government has just launched a new portal for Drone registrations. This portal is named as 'Digital Sky' and it is made available by DGCA which is India's Civil Aviation Ministry. The Indian government had already announced that Drone regulations will be put in place starting December 1. These regulations have now been set in place for remotely piloted aircrafts such as Drones.
The announcement of this portal was done by India's Civil Aviation Minister Suresh Prabhu.
Happy to announce that we are launching the Online Registration Portal for #Drone Flying Permission, #DigitalSky from TODAY. The platform is now LIVE at https://t.co/35nWXNCVJ5#NewIndia #TransformingIndia

— Suresh Prabhu (@sureshpprabhu) December 1, 2018
Guidelines for Drone registrations on Digital Sky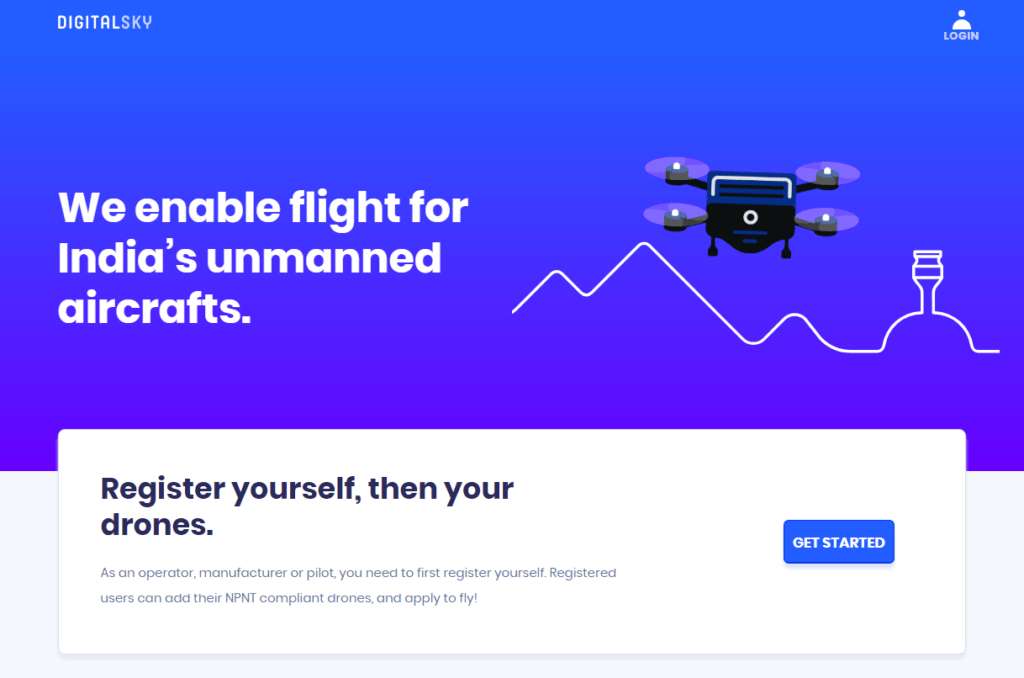 Now, you might want to know the guidelines for drone registrations on Digital Sky if you own one. DGCA says that you need to register drones which are of the micro or other categories on Digital Sky. However, it is worth mentioning that you can easily register your drone if it is under 250 grams. For drones under 250 grams, you just need to go to the portal, select weight under 250 grams and click on Register. After that, your drone will be registered. You can fly your drone up to 50 feet and in closed premises. This is because drones under 250 grams fall in nano category.
Talking about micro and other category drones, you need to register them on Digital Sky as well. However, the process becomes a little bit longer. To register your drone of micro and above categories, you need to select weight over 250 grams. Then, you will be asked if you are a pilot, manufacturer or operator. Select the appropriate option and proceed ahead. You will now need to answer if you are flying a micro, small or bigger drone. If you are a manufacturer, you need to tell if you are a drone importer or buyer. For manufacturers, you need to tell if you are building a drone or importing it. That's it, you can now register your drone by creating an account on the portal.
Drones are an industry of the future. India will be taking lead in this sector and will be working with countries around the world to develop common, scalable standards. This industry has a large potential for Make in India and also to export drones and services from India" Suresh Prabhu said in the press release.
The government has also mentioned that any drone flying without a digital permit will not be able to take off. Suresh Prabhu, India's Civil Aviation Minister, addressed the press on the launch of 'Digital Sky' portal.