OnePlus is known for its smartphones and the latest of them being its OnePlus 7 series. However, OnePlus surprised everyone last year when it revealed plans to launch a TV. At first, it was assumed to be a joke but OnePlus revealed more details about 'OnePlus TV' which is when everyone took it for real.
Now, we have more details regarding the OnePlus TV and the device might be announced soon. Since last year, OnePlus seems to be working on its TV. And it looks as if OnePlus is ready to announce and release its TV sets to the world. Ishan Agarwal, the famous 16-year old tipster has revealed details regarding the announcement of OnePlus TV.
OnePlus TV might be announced soon, won't sport an OLED panel: Report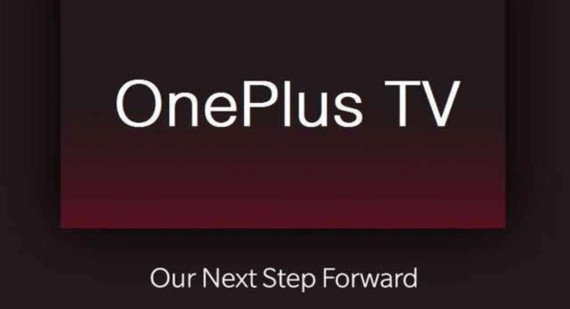 OnePlus CEO Pete Lau revealed the plans to launch a TV set named OnePlus TV. This announcement came as a surprise to many because OnePlus does not even manufacture products apart from smartphones. And this jump to making TVs was as strange as it gets. However, OnePlus might have had its own plans and the company is all set to announce the TV too.
Pete also revealed that they are working on an AI assistant to go along with their Smart TV. However, we believe that it makes much more sense for OnePlus to integrate Google Assistant inside its TV. Nonetheless, Ishan Agarwal, who revealed the news regarding its announcement, reveals that it will not have an OLED panel.
This suggests that OnePlus TV will be launched as an affordable Smart TV same as Mi TVs.
Some reports previously suggested that OnePlus TV might sport a 4K panel with HDR display. Although we are not sure about that right now, we believe that this is very much possible. Also, we believe that OnePlus TV will be priced along the lines of Mi TV 4 Pro since they both feature 4K panels.
It is also possible, however, that OnePlus TV comes on the same strategy as the OnePlus One. That would mean that the OnePlus TV could be launched as a flagship TV killer. In other words, premium offering at a not-so-premium price.
Well, we will wait and watch as to what OnePlus TV offers. Also, we only know that OnePlus TV is launching "soon" right now. So it could be coming in the next month or next quarter by the time its OnePlus 7T series launches.