OnePlus Buds Z2 has launched globally with an updated design and larger drivers; as a successor to the Buds Z that launched last year. One of the new options added to the new generation of TWS earbuds from OnePlus is the active noise cancellation (ANC) along with bigger 11mm Dynamic Drivers.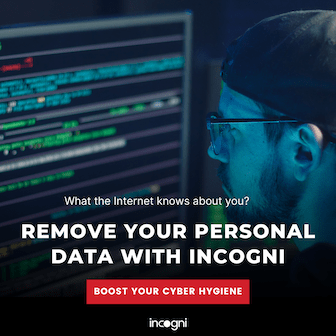 Moreover, the Buds Z2 comes with longer battery life than the predecessor and features a Pro Gaming mode with low latency for gamers. The Noise Cancellation has a mode called the Transparency Mode which is quite popular with many ANC TWS earbuds in the market right now.
OnePlus Buds Z2 Specifications
The OnePlus Buds Z2 features 11mm Dynamic Drivers that provide a much better sound profile; than the 10mm Drivers on the Buds Z. The latest added feature to the earbuds from the manufacturer is the support for Active Noise Cancellation. OnePlus is providing a cancellation rate of up to 40dB for the new Buds; which is quite good for noisy environments.
The ANC option is a big update from the previous generation; which helps in reducing the outer noises seeping inside the ear. This majorly helps while making calls and tries to reduce the noise for listening as well as for the microphone. Furthermore, the buds even come with a transparency mode; that helps in hearing the ambient sounds when listening to music or making calls.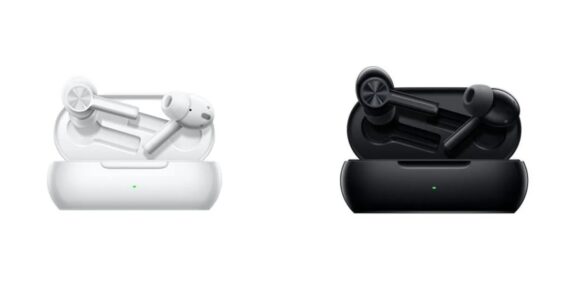 The TWS earbuds come with Dolby Atmos support along with three micro-electromechanical systems (MEMS) and each mic has the ability to feedback, feedforward, and beamforming. The Pro Gaming Mode on the buds features a latency rate of 94ms with the help of the latest Bluetooth v5.2.
Few modes present on the buds include Mobile Gaming modes, Cinematic Movie, and Immersive Music giving a diverse option for particular usage.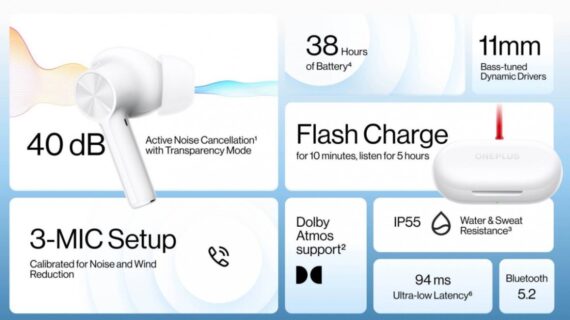 Speaking of the battery of these buds, the Buds Z2 in a single charge can provide; 38 hours of listening time along with the case. Compared with the previous generation buds, that's a 20 hours addition which makes it a perfect upgrade from the brand.
Each bud comes with a 40mAh cell and the case contains a 520mAh cell that supports Flash Charge fast charging. Besides, the USB Type-C fast charging system can provide 5 hours of playback time in 10 minutes.
Price and Availability
The OnePlus Buds Z2 comes at a price tag of $99 or Rs. 7,600 approx in the US and EUR 99 or Rs. 8,600 approx in Europe. The color options of these new Buds from OnePlus include Pearl White and Obsidian Black shades.
Moreover, the Pearl White version is currently available for sale in the US, and Obsidian Black will make it to the markets in early 2022. Also, the sale of Buds Z2 in Europe and the UK will begin from December 20.