OnePlus has started pre-orders for its upcoming OnePlus 7 series in India. As we reported earlier, OnePlus 7 series will be announced globally on May 14. Therefore, we are just 10 days away from the launch of OnePlus' latest flagship.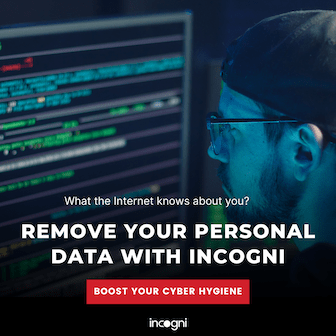 You must be aware that OnePlus has an exclusive partnership with Amazon in India to sell its smartphones. Therefore, you can pre-order the OnePlus 7 Pro on Amazon India only.
We know that OnePlus offers some attractive deals for those who pre-order their upcoming smartphones. Earlier, OnePlus used to give a discount code for those who pre-order the device. But this time OnePlus is offering a free one-time screen replacement for its OnePlus 7 Pro. According to OnePlus, a one-time screen replacement of OnePlus 7 Pro will cost you Rs. 15,000 normally.
Get free one-time screen replacement on pre-ordering the OnePlus 7 Pro in India
OnePlus has been claiming that the display on its OnePlus 7 Pro is the best that the company has ever included on its smartphones. Also, OnePlus says that its display is a "significantly upgraded" one.
According to leaks, OnePlus 7 Pro will have a Quad HD+ display rather than a full HD+ one on its predecessors. On top of that, OnePlus 7 Pro's display will have a 90Hz refresh rate as opposed to 60Hz refresh rate seen on most of the current flagships.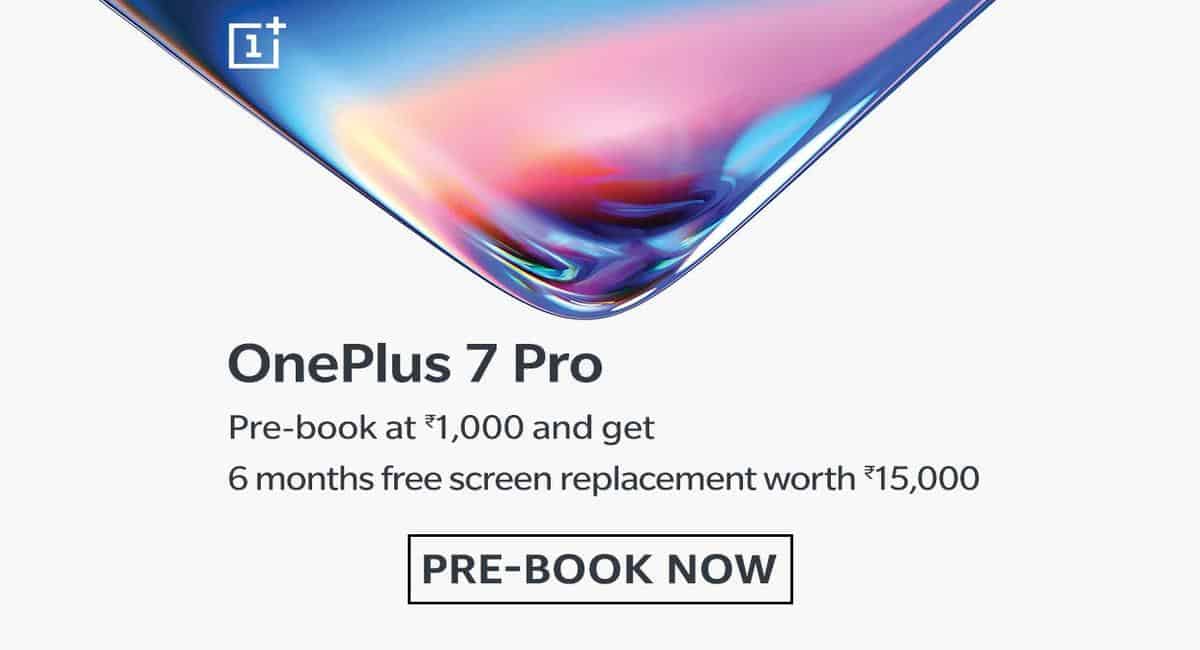 But this also means that the cost of its display will also be significantly higher. Talking about previous OnePlus smartphone display costs, a OnePlus 5T screen replacement would cost you around Rs. 8000 in India. However, OnePlus says that OnePlus 7 Pro's screen replacement will cost you Rs. 15,000.
This information comes straight from OnePlus as part of their pre-order offer which we have mentioned above. On Amazon India, OnePlus 7 Pro can be pre-ordered by you right now if you buy a gift card worth Rs. 1000. Note that the same gift card can then be applied to your OnePlus 7 Pro purchase so that gift card amount can be deducted.
But to give you some incentive for pre-ordering the OnePlus 7 Pro, OnePlus is offering a free screen replacement of the smartphone once. Also, this is limited to 6 months after you purchase the device. Once the 6-month period is over, you are not eligible for a free screen replacement.
There is also one more condition – you need to purchase OnePlus 7 Pro within the first 60 hours once it goes for sale in India. After that period, you are not eligible for this offer. Although OnePlus has not revealed OnePlus 7 Pro's price in India, it is expected to cost more than Rs. 45,000 in India.
OnePlus Accessories
OnePlus Accessories