OnePlus seems to have never been bored of the 'T' game. In the Chinese social network Weibo, they have published a poster teasing a smartphone launch on 15 January 2019. We are expecting the upcoming one will be OnePlus 6T.
Moreover, we could manage to grab a few leaked images of the OnePlus 6T package. Though we anticipated the phone to resemble a lot with the predecessor, it may not be the case here.
OnePlus 6T Leak Reveal In-Display Fingerprint Scanner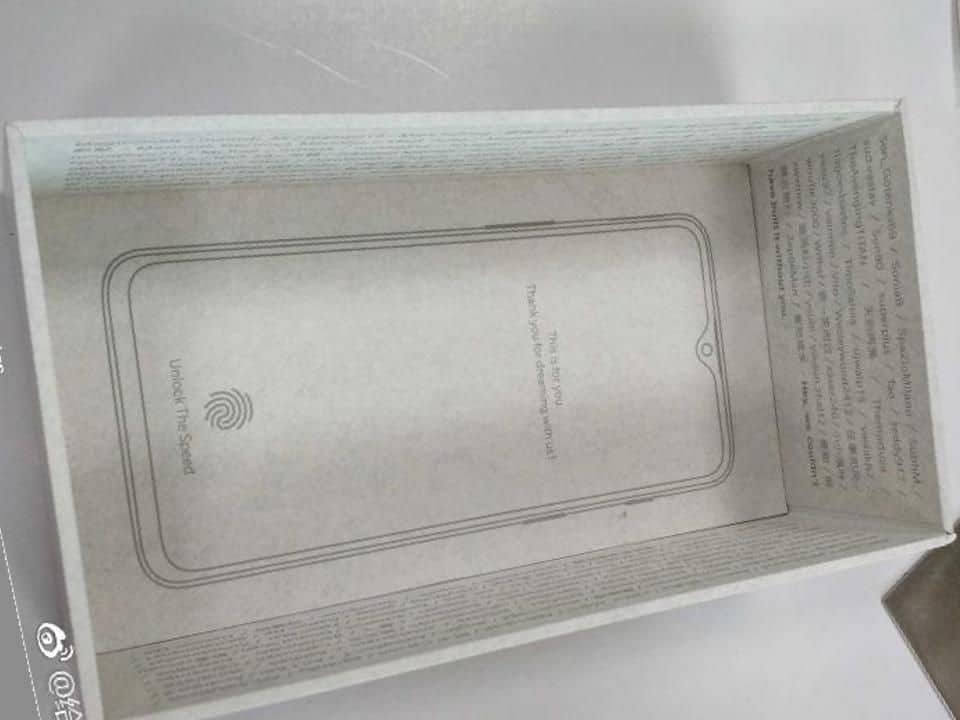 You know most of the time OnePlus follows the basic design from an Oppo phone. The gadget enthusiasts say it is the same case this time as well. You might have seen Oppo R17 Pro, which the company just unveiled. If the rumors turn out true, we will see 6T with similar features of R17 Pro.
The leaked images don't depict even a prototype of the smartphone. However, inside the box, we can see a printed outline. Going by it, the phone features a tiny notch on top of the display. Moreover, you can easily spot an in-display fingerprint scanner. As we always say, you have to take all these details with a pinch of salt.
The notch only houses a single front-facing camera. And, you won't get infrared face unlocking facility on it. The front-firing speaker may get a spot on the top of the camera.
The specifications haven't come out publicly yet. Still, any gadget lover can guess most of the major features. My picks are a Snapdragon 845 processor with 6 to 8 GB RAM and 128 to 512 GB internal storage. I don't think they will offer storage expansion via SD card. Of course, you will get a dual rear camera setup. In terms of design, I expect glass or metal build. For the software, OxygenOS will be there on top of Android 9.0 Pie.
If the in-display fingerprint scanner comes into effect, it will become the first US phone to feature the same. They will surely hike the price at least by $20 for each variant.
The fans are craving out for IP rating since long. In my view, the company may finally pay heed to the customer feedback.
Referring to the launching timeline of OnePlus, they should launch 6T in November this year. What baffles us is the officially teased launch date of January 15. Maybe, they are consciously delaying the event to increase the customer curiosity.
Taking the rumors into consideration, we got to know that the device will support 5G. What's your take on OnePlus 6T? Let us know in the comment section.