OnePlus is one of those Chinese companies, which offer bang for the bucks. They debuted with the much celebrated OnePlus One and even the last offering, OnePlus 5, was a treat to the gadget enthusiasts.
Last year, the company released an incremental upgrade to their OnePlus 3. Dubbed as 3T, it packed in a slightly better processor and improved front camera. Although they disappointed OnePlus 3 buyers by the surprise launch, 3T worked really well for the brand. That's why they want to repeat the same thing again this year.
OnePlus 5T to be Launched on November 16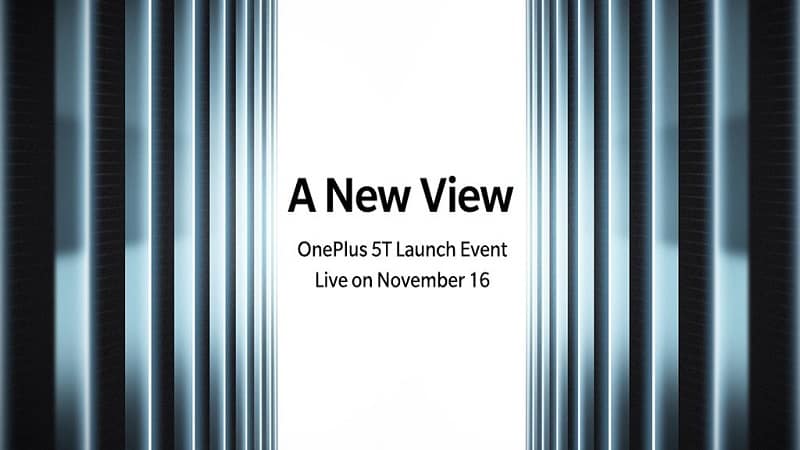 If you are a gadget news follower, you might have already read multiple reports about OnePlus 5T, featuring the rumored specs, features, and even release date. However, we couldn't officially know anything as the brand kept silence. We weren't even sure about whether or not they want to make the 'T' edition a tradition.
Nonetheless, the company finally broke their silence and announced that they will launch OnePlus 5T on November 16 at an event happening in New York. Five days after the launch, on 21st, we can see the device hitting the market. The Chinese buyers have to wait until December 1st to officially get their hands on the phone. Indians will have to go through the flash sale hurdle to purchase OnePlus 5 on 21st. The regular open sale will begin only on November 28.
OnePlus omitted the near bezel-less display on OnePlus 5 due to the lack of resources. It seems they managed to gather the resources together to come up with minimal bezels on 5T, though. All the leaks ever published on 5T suggested it would feature a bezel-less screen.
When it comes to the specifications, OnePlus 5T is tipped to sport a 6.01-inch display with 18:9 aspect ratio and Full HD+ (1080x 2160) resolution. Given Snapdragon 835 still is the latest processor from Qualcomm, OnePlus has no other option. We can sport almost all the other specs of the OnePlus 5 including the dual camera setup on the 5T too. Nonetheless, there is a chance for the company to ship the device with Android 8.0 Oreo.
In the past, they upgraded the battery capacity of OnePlus 3 to launch 3T. There is a chance for them to repeat the same thing with 5T as well.
The device will go on sale exclusively on Amazon and you can see the 5T page here. The company CEO Pete Lau already revealed the pricing that it wouldn't cross CNY 4000 (about Rs. 39000).