OnePlus has gained the user trust over the last few years with their quality-on-budget devices. Their last OnePlus 3 series (3 and 3T variants) is even celebrated as one of the best smartphones in 2016.
You might have already heard that the next flagship the company is going to release would come with the name OnePlus 5 because the number 4 is unlucky according to Chinese numerology. OnePlus itself emphasized the name in some of their social media updates as well.
On the contrary to what we see on the other OnePlus phones, the next phone will have interesting color options, the leaks say.
OnePlus 5 will Come in Interesting Color Variants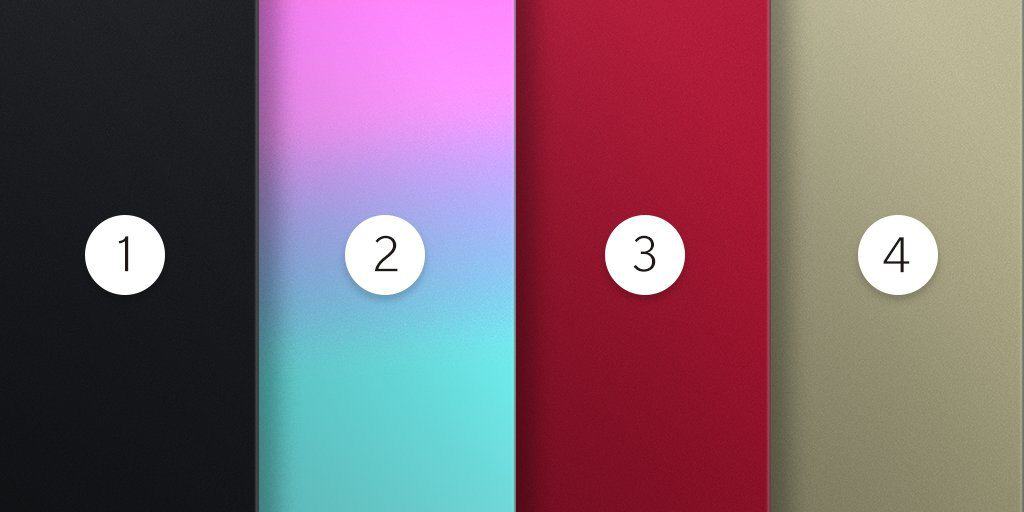 As an upcoming flagship that tech enthusiasts eagerly waiting for, OnePlus 5 is making a lot of buzz on the web. Too many speculations and leaks are doing rounds.
Even though the company hasn't announced anything official about the specifications of their next smartphone, a tweet from them points to the possibility of having different color variants. In the tweet, they asked the followers what the color of the next smartphone should be.
What 5hould the color of your next phone be? ? pic.twitter.com/5FevP1VSq5

— OnePlus (@oneplus) May 22, 2017
As you can see above from the embedded tweet, they have provided the followers with four different colors. The first one obviously is black, the third red, and the last one looks like golden. What confused us was the second one. Luckily, OnePlus themselves dove into the comment section and referred it to as unicorn.
Last week, OnePlus's co-founder hinted at the position of the headphone jack with a tweet saying 'why did the headphone jack cross the road'. So, we anticipate them to retain the headphone jack (the initial leaks said another story), but change the position to the top.
Also Read:- OnePlus is Releasing a Limited Edition 3T and You may not Buy it
Earlier, we have reported a leak that throws light at the possible specifications of OnePlus 5. Many speculations came after the initial leak, which contradicted the orientation of the dual camera setup (it may go vertical or horizontal). We have to wait until the official launch to get the clear idea of the same. A few days ago, we heard the news that OnePlus will go hand in hand with DxO to develop the camera on their next smartphone.
We expect them to pack in a Snapdragon 835 processor coupled with at least 6 GB (or 8) RAM. Finally, they may opt for a 2K display too. Along with the 64 and 128 GB variants, they will most probably release a 256 GB one as well.