Nubia has just launched a new smartphone for its Indian users. This latest offering from Nubia is an all-new gaming phone. Recently, we have seen a trend of gaming phones released in the market. Earlier this year, Asus released its ROG phone in India. Apart from that, Xiaomi also launched a gaming phone under its BlackShark branding.
Now, Nubia has also joined this gaming phone party and launched its latest smartphone. This smartphone is named as the Nubia Red Magic. The Red Magic from Nubia comes with an Air-cooling system for longer gameplay without overheating
Nubia Red Magic: the latest Android Smartphone for Gamers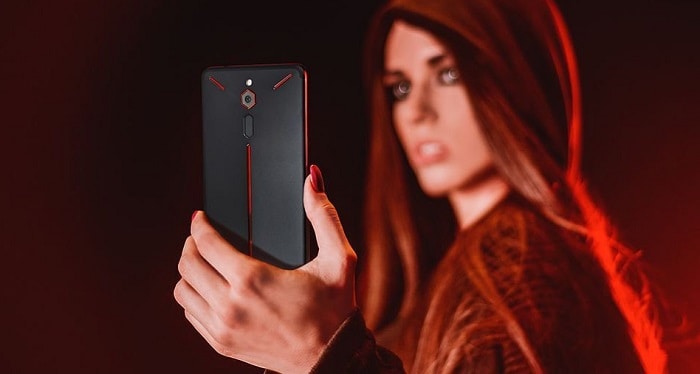 Talking about the Nubia Red Magic, you will notice that this gaming smartphone comes with additional features than a normal Android smartphone. For starters, this smartphone comes with a unique Air-cooling system.
According to Nubia, the Red Magic comes with
air convection cooling system that dissipates heat effectively across its diamond-cut design without compromising on performance.
This means that the smartphone does not overheat and throttle under extreme gaming.
On the other hand, Nubia Red Magic's design is unique too. On the rear, Red Magic has an RGB LED strip which is customizable as well. Apart from that, the Red Magic has tapered aluminum edges on the rear. This design is inspired by the real hypercars as per the company. We usually see this type of design on hypercars due to aerodynamic purposes.
Nubia Red Magic includes some groundbreaking specifications too. The Red Magic has a 5.99-inch Full HD+ display at an aspect ratio of 18:9. On the inside, Red Magic is powered by Snapdragon 835 SoC, 8GB of RAM and 128GB of internal storage. As seen on most gaming phones, the Red Magic has a dedicated button for gaming. On pressing this button, the high-performance mode will be enabled.
Along with that, Nubia Red Magic comes with a USB Type-C port and a headphone jack. The smartphone runs on Android 8.1 Oreo out of the box. Nubia has made the Red Magic available in India on Amazon, priced at Rs. 29999. Nubia has also announced that early buyers of Red Magic will get a chance of winning RedMagic Nerdz earphones.
Nubia Red Magic Specifications
5.99-inch Full HD+ display at 18:9 aspect ratio
Snapdragon 835 SoC
8GB RAM
128GB internal storage
24MP back camera
8MP front camera
3800 mAh non-removable battery
USB Type-C port
Android 8.1 Oreo
Available for Rs. 29,999 on Amazon.in