If you are looking for a productive time, you might look over some tools. About productivity tools, people have been using them more than ever after the work from home situation arrived on the doorsteps.
Although, if people are looking for productivity tools, there's a high chance that they'll look for something like Notion or Evernote. These are one of the best tools available for taking notes, making task lists, setting reminders, and much more.
However, the real question arrives when you have to choose between them — Notion vs Evernote: which is better and why?
And for the same reason, we went ahead and compared the tools for you to decide which one is the best and why.
What is Notion?
Notion is a great productivity tool for beginners or even those who like to keep everything organized. Notion promotes itself as an "all-in-one workspace," and it aims to be the one tool that can do a lot of things in one place.
It combines multiple tools to engage yourself in a productive environment while making you stick to one tool without going to and fro between applications.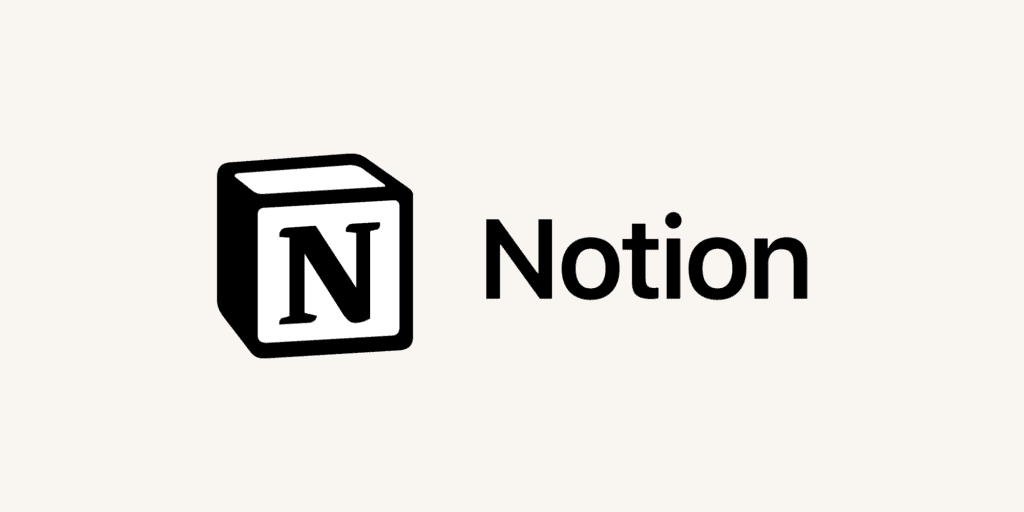 The notion came out to be an alternative solution to what everyone used to do with Evernote, Trello, Google Docs, Todoist, and many other applications. Nevertheless, it manages to bring their applications under one hood, and that's how it works.
Notion lets you work with notebooks, similar to Evernote's notebook feature. They help you to create different things like an event calendar, a photo album, or whatever you think on your mind.
If you think about it, Notion can be one of the best tools for productivity in many ways.
What is Evernote?
Evernote is a well-known productivity tool and it's been there for a while in the market. As an established productivity tool in the market, it gets a lot of recognition.
Moreover, it still finds its way to one office or another, more like a tool for filing your cabinets.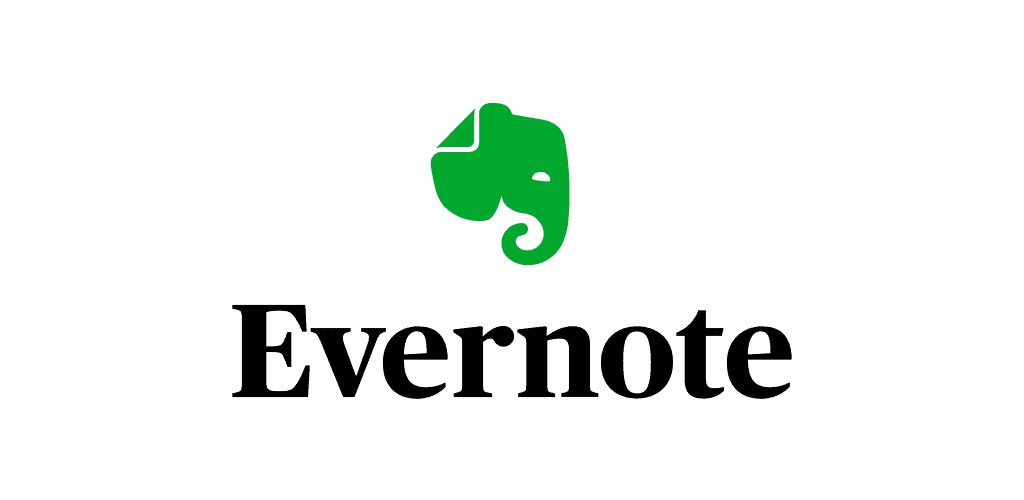 Evernote offers many ways to organize and store your files like documents, notes, project notes, and daily reminders too.
Evernote is a great tool that can memorize almost anything, like a second brain for you. You can keep everything safely rather than forgetting where you kept the file.
Notion vs Evernote: Overview
Evernote and Notion fall under the same category when it comes to productivity tools, so they also share a similar goal when it comes to their users.
Despite that, Notion is still a tool that gets you everything under one hood, so you wouldn't need multiple applications to keep your stuff organized.
On the other hand, Evernote lets you organize or more like memorizing your things in one place.
So the question arises — which one to choose and why?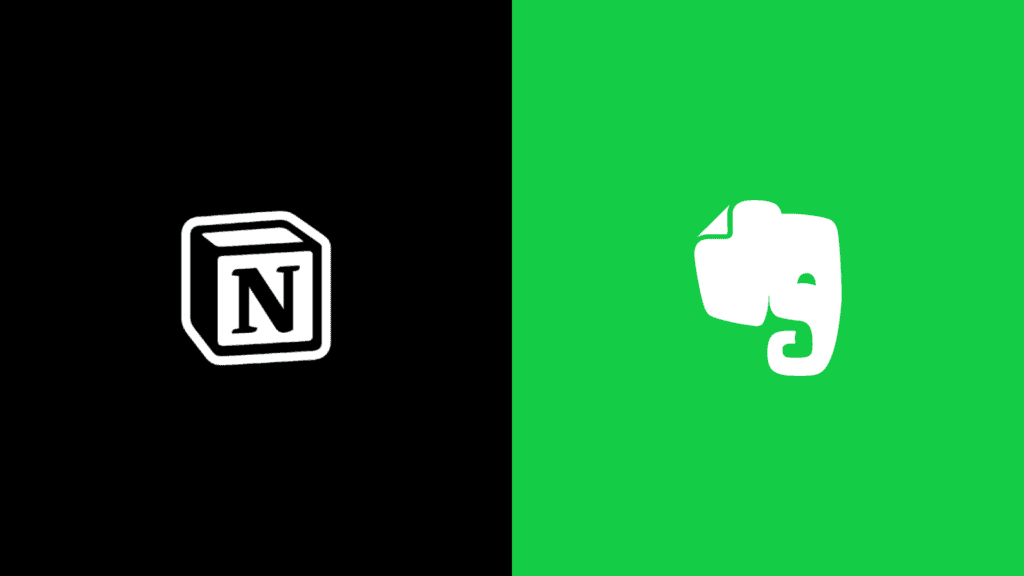 Keeping the perspectives in front of you, would you like a tool that does everything in one place or something simple to work.
Usually, when you start working you'll likely tend to move towards multiple platforms in the future, and thus things will get complicated further. With Notion, everything will be in one place, rather than using a plethora of tools.
Nonetheless, Notion isn't a perfect tool to replace all the tools out there, but it does replace a lot of them for you. These tools are likely used in your daily routine like calendar events, task lists, notes, and more.
That brings us to another aspect of our daily life — memorizing things. It's hard to remember a lot of birthdays, deadlines, meetings, or something you feel important.
Evernote is designed to approach this specific issue. And thus, you can organize everything in the form of notes, and remember them like a digital notebook, which syncs across multiple devices.
Let's go a bit in detail to compare Evernote and Notion. That might make things easy for you, however, the decision is still up to you.
Notion vs Evernote: User Interface
Notion and Evernote have different approaches towards their users, and so does their user interface on multiple platforms. Although it always comes down to one's personal preferences, and thus you might prefer one over the other.
When you compare both user interfaces side by side, you'll definitely see a huge difference. Notion goes with a minimal approach and gets you towards a clutter-free interface. The editor is right in the user's perspective for the selected page. As a result, you would start typing information as soon as you get to any page.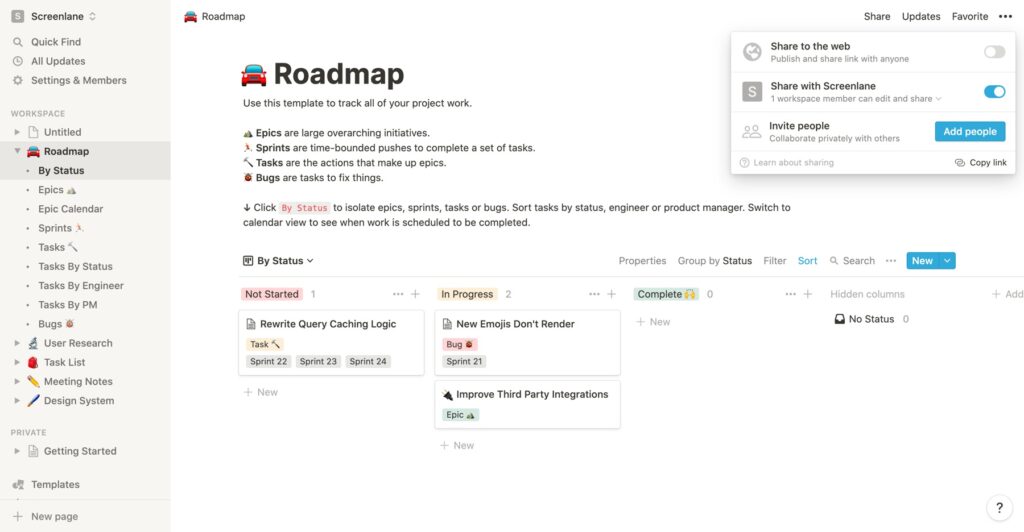 Other than the theme when you take a look at the pages, workspaces, and notifications for collaboration, everything sits on the left navigation menu. Everything is easy to access with a single click and thus makes it easy to navigate throughout the UI.
When it comes to Evernote, it has a similar approach. When you select a note, the right part of the screen acts as an editor and your note, notebooks, shared notes, and tags are listed on the left side of your screen.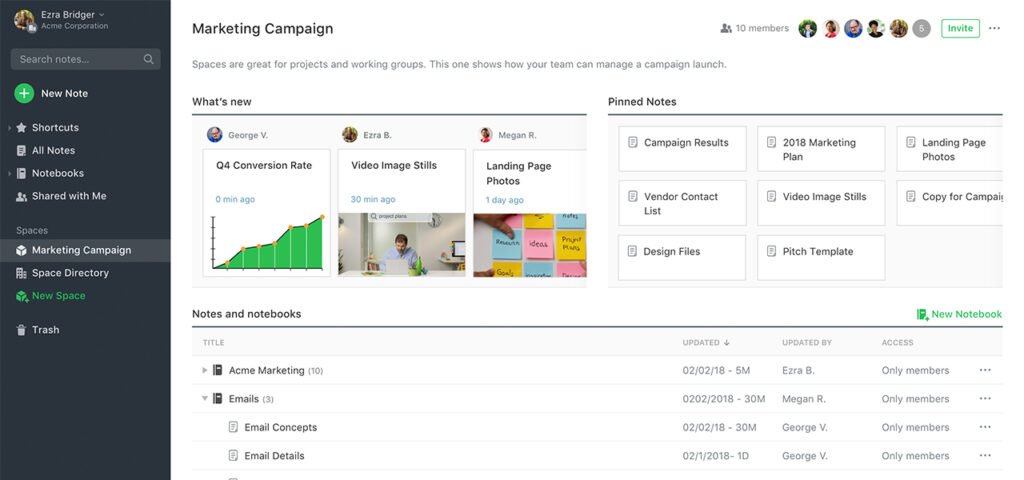 Well, Evernote's approach isn't bad compared to Notion, but Notion looks more modern in my opinion. Other than that, I feel Notion's approach is more focused on productivity where you can organize your content in one place. Meanwhile, it is always a subjective thing, and you might prefer Evernote's interface over Notion's, and it's not a problem either.
Winner: Depends on personal choice. I prefer Notion
Evernote vs Notion: Features
Now let's compare the most important features of Evernote and Notion.
1. Editor
The editor plays a vital role in apps like Notion and Evernote. Since Notion focuses your attention towards the editor first as soon as you open the app; you can expect the Notion's editor to be a little more advanced over Evernote.
Notion's editor supports different markdown features for text formatting. While Notion supports this natively in the app, you'll have to approach third-party plugins for the same things Notion offers. Notion uses something called blocks in order to make it easier for jotting down multiple things on a single page.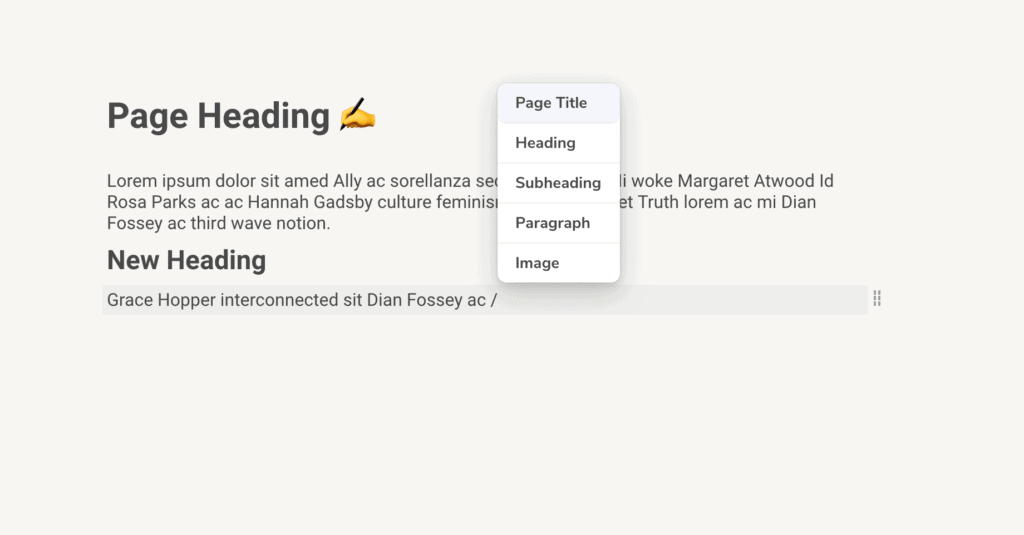 On Evernote, you'll need to enter the text first, and then format it afterward. On the other hand, Notion, you just need to hit the / key, and you can start with a specific block directly formatted directly as your requirement. If you have experience with WordPress Block Editor, then you sure know how things work.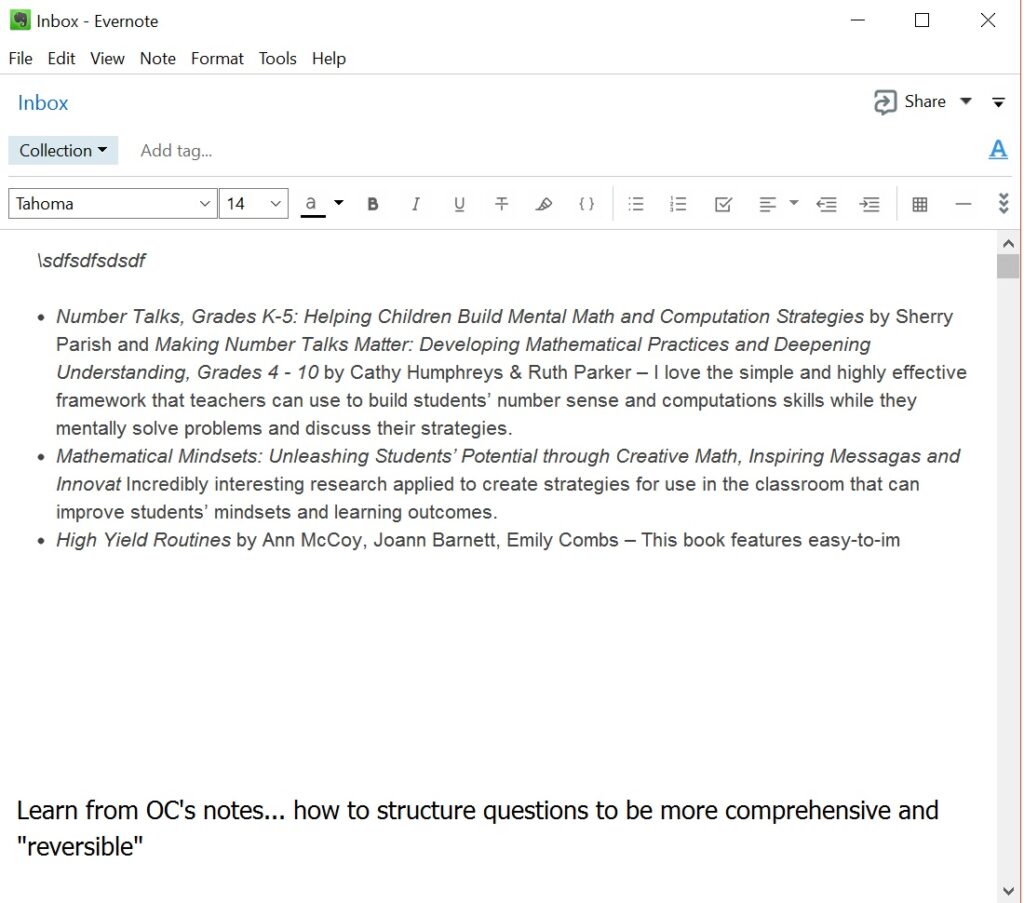 While Notion has its advantages, you need a bit of a learning curve to get started. That's where Evernote takes the crown. Evernote takes the usual approach as other editors to get things done, and thus Evernote wins in this case.
Winner: Evernote
2. Pages/Notes
As we know, Notion offers an all-in-one workspace and offers multiple workspaces at the same time alongside additional features for collaborating with others. All-in-all it's a better management tool compared to Evernote.
You can have as many pages and workspace as you would like in Notion; as a result, you can create pages within pages (nested pages) to organize your notes easily. With this, you can create different notes like task lists, blog pages, reminders, wikis, and even more topics.
Coming to Evernote, it takes the approach of Notes instead of pages that Notion offers. As a note-taking app, it offers all the features that a note-taking app has to offer like checklists, tables, images, scribbling, and others.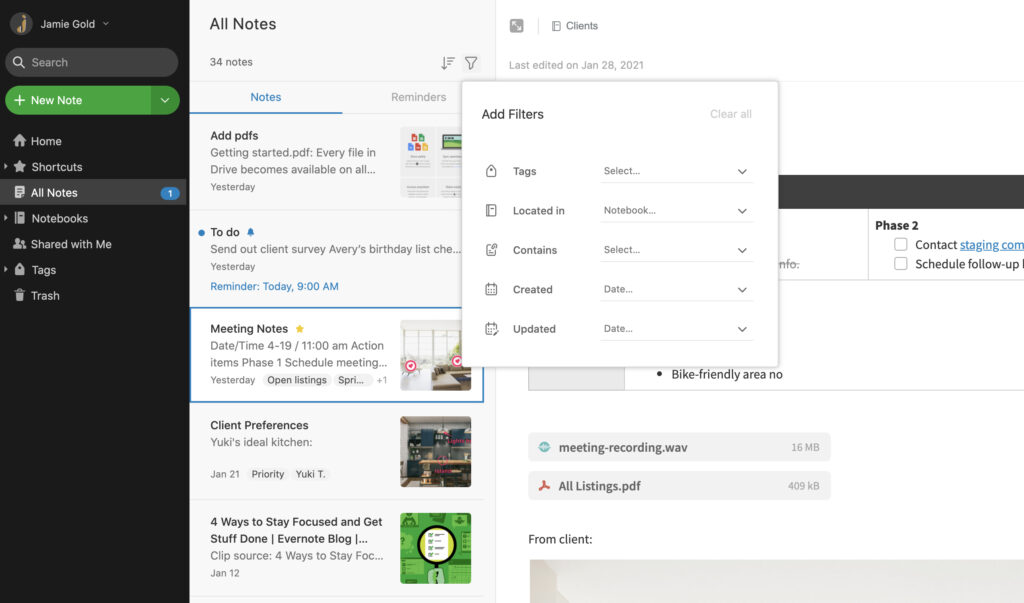 Comparing both side by side, you can fill in a lot of information within Notion and Evernote can do the same within a limited space. Notion's approach is definitely better to keep things tidy and easy to access.
Winner: Notion
3. Templates and Integrations
Templates are default things natively-built into the app or softwares that helps ease the process of creating new documents from scratch. On the other hand, Integrations help you to connect multiple services to enhance the utility of the app or software you use.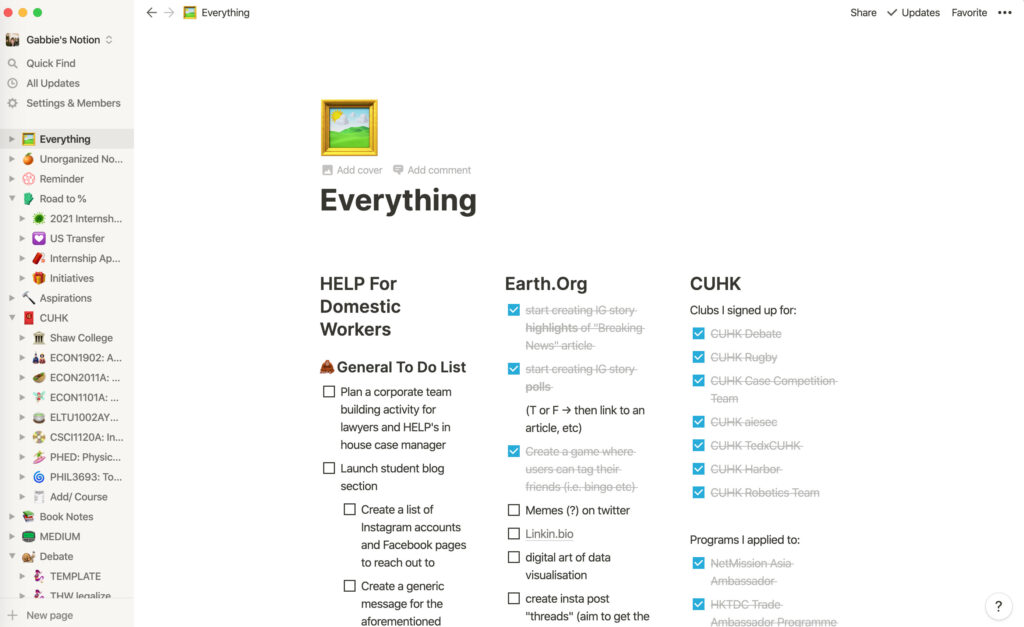 When it comes to Notion and Evernote, you can get a template for most purposes like emails, blog posts, week planner, and others.
Even though both offer a good amount of templates, Notion takes the lead with a community-driven templates page to satisfy the needs of different users.
So if you don't find a template that you're looking for in the templates section, you can check the community templates.
Integrations are a part of any productivity app, when you use a lot of apps aside one. Since Notion brings in a lot of features in one place, the need for more integrations goes down in number.
On the other hand, Evernote has a lot of integration support compared to Notion. Here as well, you might need to decide which platform suits your needs in terms of integrations.
Winner: Draw
Evernote vs Notion: Availability
Evernote and Notion are both designed to support multiple platforms. This includes Windows, macOS, iOS, and Android.
It doesn't matter which platform you use, you can even use them as a web application if you don't want to use them as a separate app. As a result, both Evernote and Notion go hand in hand in terms of platform availability.
Winner: Draw
Notion vs Evernote: Pricing/Subscription Plans
Notion and Evernote both offer free plans alongside some subscription plans as well. The subscription plans might seem to add a bit of a restriction to the tool you're using, but it wouldn't make a big of a difference.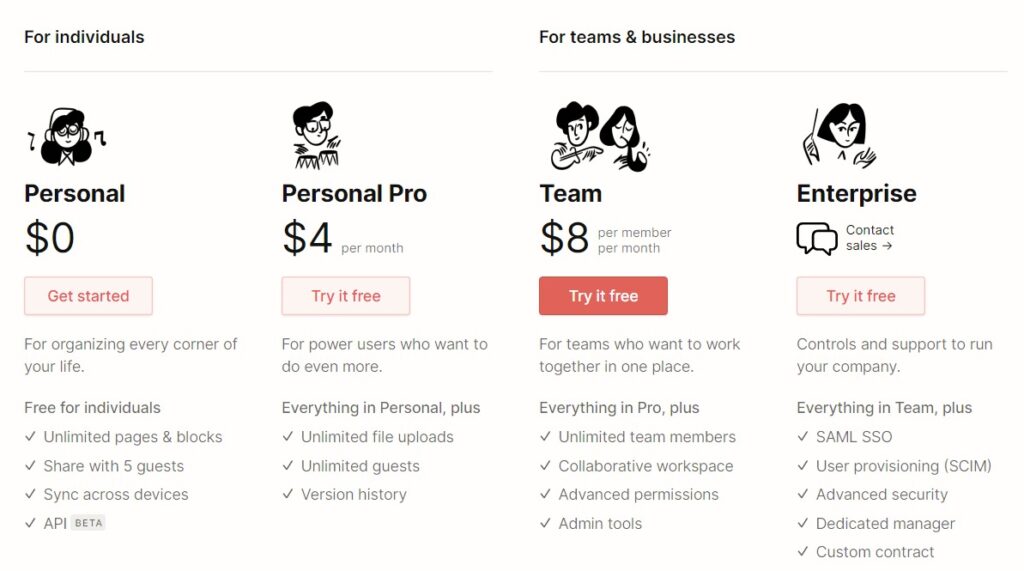 On one side, Notion offers its Personal plan for $4 per month on the other side, Evernote takes adds a little more to that with their Premium plan costing you $7.99 per month.
Among the both, Notion is definitely cheaper than Evernote. When you compare the features they offer, it's going to be a win-win situation for Notion. However, Evernote's plans range from $0 to $7.99 per month, giving an advantage to Notion, again.
Winner: Notion
Notion vs Evernote — Who is the Winner?
| Criteria | Winner |
| --- | --- |
| User Interface | Notion |
| Editor | Evernote |
| Pages/Notes | Notion |
| Templates | Notion |
| Third-Party Integrations | Evernote |
| Cross-platform support | Draw |
| Pricing | Notion |
I'm an avid user of Notion since its launch and also been an Evernote user in the past. I've used these apps for multiple tasks like note-taking, blog post writing, reminders, task lists, and more. Comparing the two, I prefer Notion for its offers.
The minimal interface and its easy to note down editor with markdown support makes things easy for me. Despite that, you can choose whatever tool that suits your needs.
If you're in for just note-taking, go with Evernote. If you prefer a bit more (why not), you can go with Notion.