We released an Android app called "Notification History Log" which helps you to view the notification history of your Android device. This application works on almost all Android devices. You no longer worry about the notifications you have cleared accidentally. Download, Install and Configure our Notification History Log app and you can view old notifications of your Android mobile or tablet anytime.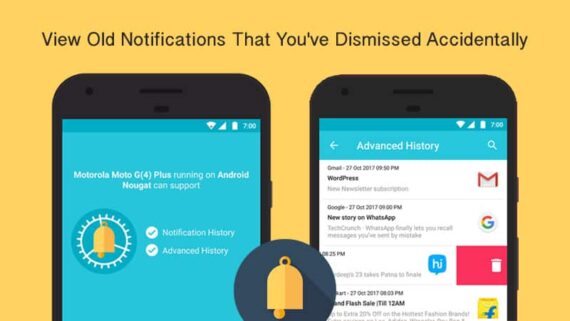 The usage of mobile apps increased in the last couple of years and more apps are released every day on the play store. Almost all successful products have their own native Android apps today along with web apps. The more apps you install on your device, the more notifications you receive. Mainly applications send you notifications about their promotions, offers, and your activity in their app.
Most of the time you simply clear all the notifications at once and the chances of missing an important notification are very high. At this time you will need access to the notification log. But how? Don't worry, today in this article we'll see how you can view old notifications using our Notification History Log Android application.
How to Use Notification History Log Application to View Old Notification History
For some weird reasons, most of the manufacturers tweak the source code and hide the notification log activity. Few other manufacturers like Samsung completely remove traces of notification log. In such cases, you can not view the notification log until you install third-party apps like Notification History Log.
Here is how you can view old notifications on any latest Android device:
First of all, you need to download the Notification History Log android application from the play store. This app is free to download and offers one in-app purchase.
Update: We're no longer maintaining the Notification History Log application (Read ownership change announcement). Hence we recommend downloading the Unseen Messenger app instead.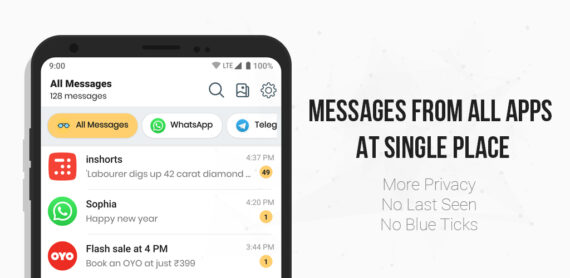 Open the application and wait for 2 seconds until it configures the settings automatically based on your device.
After completion of settings configuration, you will see the following screen showing the status of notification log and advanced history features.
If you see any one of them turn white with tick mark then your device is capable of showing android notification log.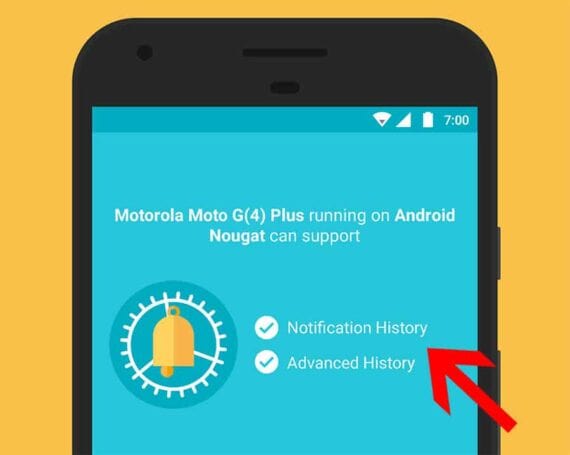 Two ways of accessing Android notification history
Notification Log:
If your device supports Android notification history, It will open the default Android notification log. Here you can see all your old Android notifications. The drawback of the Android notification log is, it shows a lot of unwanted data and you can not open notifications from it.
You should try the Advanced History option for more useful and advanced features.
Advanced History:
Tap Advanced History and allow permission (when you are opening for the first time) to listen to all upcoming notifications. Click "Enable Permission" and tap the button beside Notification History Log. (Why do we need this permission?)
After enabling the permission, all your upcoming notifications will be saved locally on your phone until you delete them.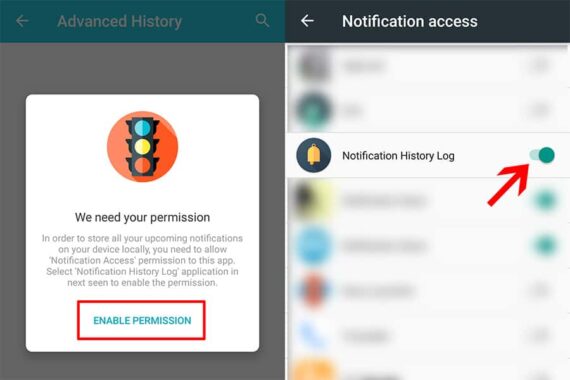 Whenever you feel you need to open the old notification, just open Advanced History in "Notification History Log" and you will get the entire notification log depending on the configured settings. You can also use the search feature to find specific notifications.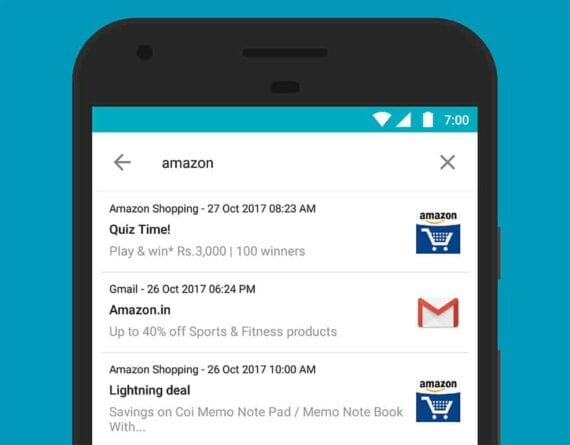 Settings of Android Notification History Log
Notification History Log offers a lot of options to configure the Android notification log. Here are the settings of the Notification History Log Android application.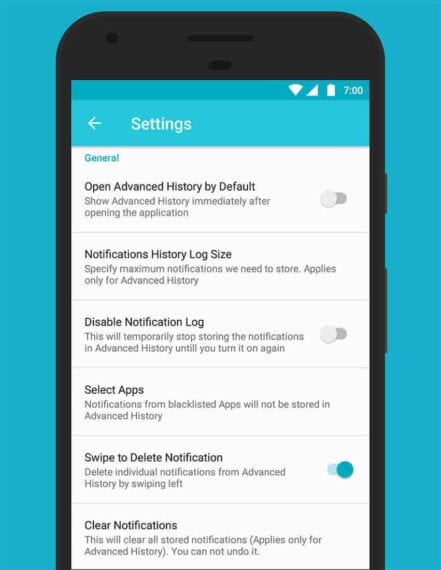 Open Advanced History by Default: Enable to open advanced notification history by default whenever you open the application.
Notification History Log Size: You can define the size of the notification log you need. If you need to store unlimited Android notification log, select "Unlimited".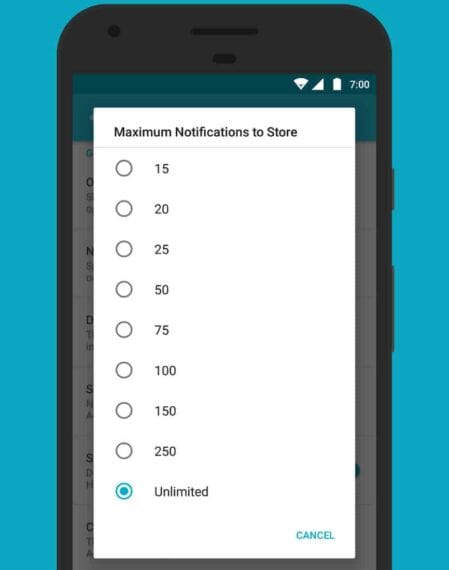 Disable Notification Log: It will temporarily disable storing notification log until you enable it again.
Blacklist Apps:  Select the apps for which you don't want to maintain the notification log in Android.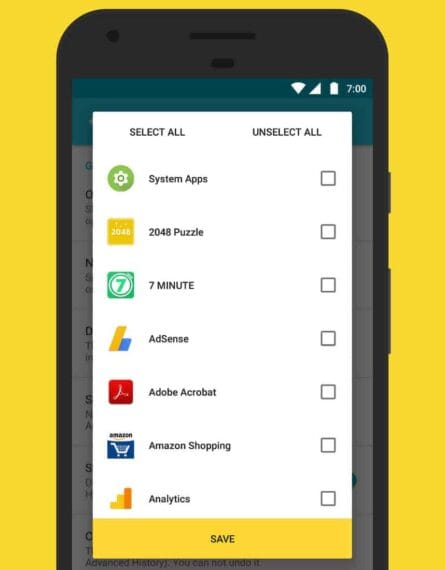 Swipe to Delete Notification: When enabled, you can swipe any notification to left in Advanced History to delete it from saved notification log.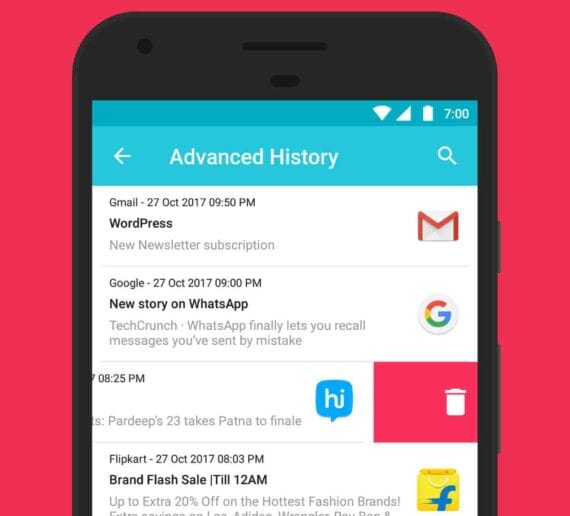 Clear Notifications: This will permanently delete entire notification history from your Android device. Use this when you feel app size is increasing rapidly.
Frequently Asked Questions
Q: How does this app work?
A:  After enabling Notification Access permission, our app will listen to all upcoming notifications and store them in your phone local memory. Whenever you need to see notification log, we fetch it from your phone and show then under Advanced History option.
Q: Why do it need "Notification access" permission.
A: Notification access permission is used to listen to your upcoming notifications. We store them locally on your device and we don't have any control over your notification history. If you uninstall the application or clear the data, your Android notification log will be deleted forever unless you have any recent backups.
Q: Do you store notifications on your server?
A: No000. We respect your privacy and we never get any information about your notification log. All notifications will be stored on your device locally.
Q: What are the features of Pro Version
A: When you made the In-App purchase, the following features will be unlocked:
Unlimited notification history log size.
Blacklist applications to exclude from advanced notification log.
Swipe to delete a single notification.
Dark theme.
Home screen widget.
Option to export notifications to Text or Excel file.
Backup/Restore  notifications
Ad-free experience
Q: Notification History Log stops storing notifications after sometime
A. If our app stops storing the notifications all of a sudden, you need to disable and enable the Notification Access permission one time. You can do this from App Settings – Troubleshooting screen. You also need to turn off the battery optimization for Notification History Log to prevent this from happening again. To do this, Go to Phone Settings and tap on Battery. In this screen, click on 3 vertical dotted menu and select Battery optimization. From the top drop-down menu, pick Not Optimized option and select All Apps. Select Notification History Log app from the list and tap on Don't optimize.
Q: I'm reinstalling the app, how can I restore the Pro Version?
A: To restore the Pro Version again on your new/same mobile, head over to "App Settings" and Select "Get Pro Version". In this screen, you need to click on the "Restore" button at the top right of the screen. Once you click the Restore button, the app will be upgraded to Pro Version automatically.
Q: How can I see WhatsApp deleted messages?
A: Notification History Log is NOT developed to see WhatsApp deleted messages. Our app is made to keep track of all your Android notifications.
Q: Is it possible to see a Notification I received before installing Notification History Log?
A. No. It is not possible. Our app will start generating the history log only from the time you install the app and enable the Notification Access permission. Whatever happened in the past, we can not bring them back. Can a security camera show the footage before it was installed? Same applies to our app too.
Q: I don't like the app. How can I get my money back?
A. Your money was in safe hands. You can contact us anytime at contact@geekdashboard.com along with your ORDER ID and problem description. If you are not satisfied without resolution, your money will be refunded within 48 hours. No other questions asked.
Q: Will this app work on my mobile?
A: Notification History Log will work on almost any Android device. It includes Samsung Galaxy S6, S7, S8, S7 Edge, LG G4, etc. The only condition is your device should be running on either Android KitKat or Android Lollipop or Android Marshmallow or Android Oreo.
Unfortunately, Android Go devices ships without Notification Access permission and it is impossible to use our app on devices running on Android Go. Apart from them, devices running on MIUI and Huawei devices might face problems with the app due to the built-in app optimization feature.
Q: What information do you collect?
A. We collect anonymized non-sensitive information using Fabric. The information is useful to know the total count of users using our app and on which screen an app crash has happened. It helps us in fixing the bugs in the next updates. No data is collected to identify you as a single user.
Friendly note
: One few mobiles you don't need third-party apps to see Android notification log. Consider checking this guide to
view all old notifications in Android
without any applications. However, you will find Android's default log very difficult to use and ultimately come back to our Notification History Log app. Promise 😉
If you like our Notification History Log Android application, consider buying the pro version to support us and we'll try to develop more useful apps in the future.