Nokia has launched its Streaming Box 8000, a new Android TV-powered streaming box. Reports suggest the Streaming Box 8000 has been developed by an Austrian company StreamView GmbH. It also has licensed the Nokia brand name to sell certain categories of products in a few regions, including Europe, Africa, and the Middle East.
The Nokia Streaming Box 8000 supports 4K streaming through Android TV. It has some pre-installed streaming apps such as Netflix and Amazon Prime Video. However, Disney+ will be available in the Play Store among others.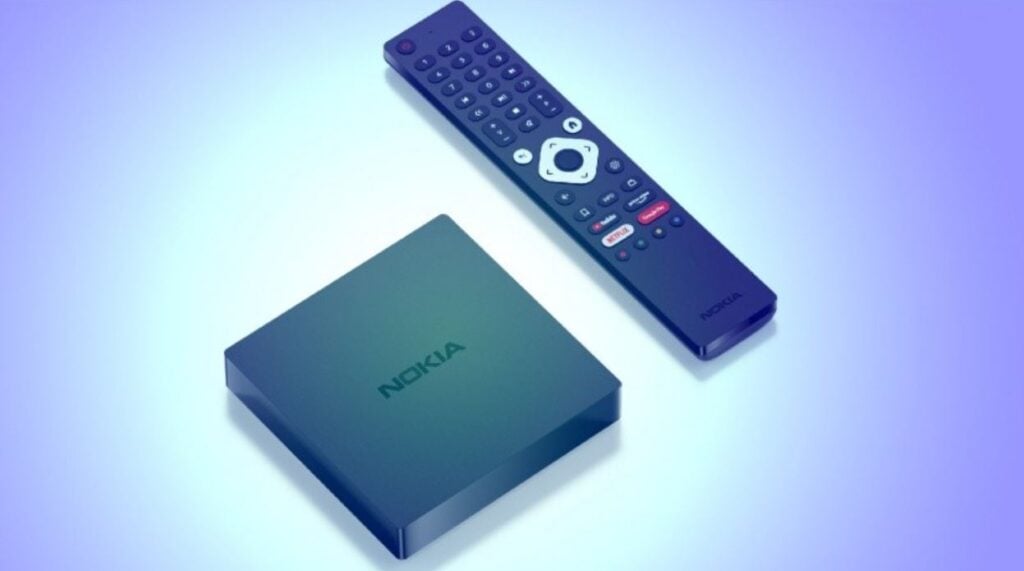 Nokia Streaming Box 8000 Specifications
According to reports from golem.de, the streaming box runs Android TV 10, supports dual-band Wi-Fi, Bluetooth 4.2, 4K display resolutions, and Google's Cast protocol. The Cast protocol can be used to play content on the box directly through your smartphone.
Under the hood, the device is powered by an Amlogic S905X3 processor.
The remote of 8000 Box has dedicated buttons for YouTube and some other OTT platforms like Netflix and Amazon Prime Video. Besides that, it also has a complete number pad, volume and channel controls, playback controls, and a D-pad flanked by navigational controls.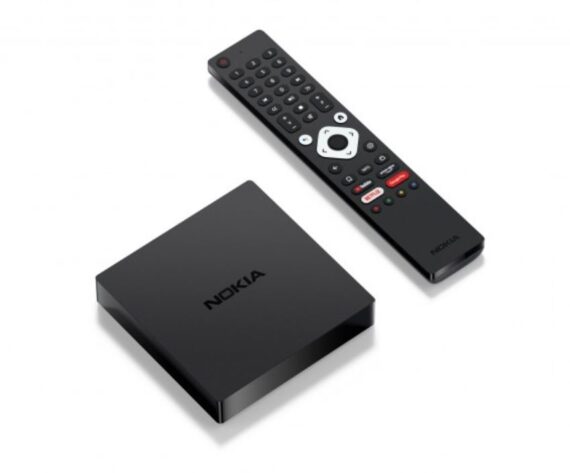 Additionally, as we can clearly see the remote could come with a dedicated Google Assistant button with voice support.
The streaming box comes with an HDMI port to connect the device with your TV via an HDMI cable. Moreover, it has a built-in Ethernet port, a USB 3.0 Type-A port, a USB Type-C port, an optical audio output, and an AV-out socket as well.
Price And Availability
Nokia Streaming Box 8000 is priced at EUR 100, which is roughly Rs 8,800. For availability, as mentioned above, the Streaming Box 8000 is developed by Streamview GmbH, which currently has the rights to market select electronic product categories under the Nokia brand in Europe, Africa, and the Middle East.
This suggests that the device will only be available in these countries. Also, there is no official news about the India launch of Streaming Box 8000.