Update:Rumor comes true. Nokia N1 is not a mobile; it is officially announced as Tablet. Click here to know more
Nokia N1, Can you believe this tablet. I'm still amazed from couple of days after seeing this tablet from Nokia. As we know Nokia is a leading mobile company since many years. But due to Android and Samsung competition in market, Nokia almost lost in race. Nokia is still experimenting with windows operating system, but no use of it. Recently i have seen some news about Nokia N1 tablet. I can't believable that it is running on Android and that too with lollipop. There are many other features in this Nokia N1. You can know about them in this article.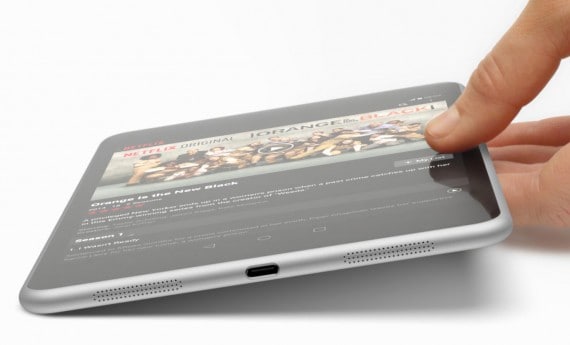 After Asha models flop, Nokia again entered into race with tablets. But now Nokia is going to shake entire mobile field with Nokia N1. When i studied its features and operating system, i jumped form my chair and i yell "OMG, This is unbelievable Awesome concept" You too may say this or even better than that at the end of this article
Nokia N1 Features, Price and Final Review
Note: This Nokia N1 is only a concept phone and there is no official announcement from Nokia. This all features are expected one and may be this concept is completely rumor. Cool, What if this is real ? Lets know about it
Nokia N1 Features
Product from: Nokia
Model: Nokia N1
OS: Operating system is most shocking one in Nokia N1 concept phone. It runs on Android 5.0 (Lollipop)
Screen Size: 7.9 inch full multi touch screen display
Camera: 8 MP primary camera and 5 Mp front facing camera.
Design: Design of Nokia N1 is simply awesome. It is almost looking like Apple iPad Mini. I don't think there are buttons on front side just in case of Nokia N9. Nokia N1 is simply awesome in look and style

Memory: 32 GB internal memory and 2 GB RAM.
Connectivity: Bluetooth 4.0, Wi-Fi, GPRS, GPS, Edge and many more
Some common Specifications: Messaging, Calculator, Notes, Office apps, Audio recorder, Voice commands, Alarm, MMS and many more
 Nokia N1 Review
All Nokia fans are waiting to see Android on Nokia mobiles. In my case, i'm a die heart core fan for Nokia. My mobile journey starts with Nokia and still using Nokia from couple of years. After long wait, there is some good sign from Nokia that they are now on Android. I bet this Nokia N1 would bring Nokia again into race and defeat all leading brands.
Also Read: Nokia 920, a Windows 8 mobile | Review
Nokia N1 Expected Price
Nokia N1 tablet is priced at $249
Also Read: 5 Best smartphones under $200
Please feel free to comment and subscribe to our feeds. Let us know, if you fine more information about Nokia N1