Nokia is desperately trying to dominate the smartphone market in upcoming years. Though the windows version of smartphone didn't attract many customers, Nokia tried to adopt the new strategy. Nokia, in 2017 decided to launch first ever flagship android smartphone, under the name Nokia D1C. Here are Nokia D1C specifications, features, price and release date.
Even before the news was confirmed, rumors speculated that Nokia will be releasing an android smartphone the upcoming year. To support this argument, many pictures of the prototype have been circulated o the Internet. The Finland-based company Nokia has the well-reputed name for providing best in class sturdy phones. However, in the consequent years, it failed miserably. Later the company was bought by Microsoft. When Microsoft took Nokia, the windows smartphones strategy didn't go well.
Nokia D1C Android Smartphone Specifications
To prevent the company falling off from the race, Nokia looked out for the last resort. The reports suggested that Nokia D1C Android smartphone was standing as a ray of hope for the company to get back into the race. According to the reports, the Nokia D1C Android smartphone will give a tough competition to flagship smartphones like Apple iPhone 7 and Samsung galaxy S7 Edge.
Here are complete details about Nokia D1C android smartphone. Everyone is waiting for this phone and hope it will be released very soon.
D1C variants
It was rumored that Nokia D1C will be released in two possible variants. The two variants will share different RAM's, processors, screen size and internal memory. The cheaper variant will sport 2 GB RAM, 5-inch 1080p display and will have a 13MP rear shooter. The costlier version will have 3 GB RAM and a 16MP rear shooter. Both the variants will have a carl-Zeiss lens for capturing best image quality.
Other features include possessing sensors like a barometer, accelerometer. Both the Nokia D1C variants will have a decent front camera without flash. Although there wasn't any official announcement from Nokia, all these were rumors from reliable sources and the knowledge shared by them is true and accurate in most of the cases.
Both the smartphones will be running on the latest version of Android 7.0 out of the box. Features like Google assist is optimized for Nokia D1C devices to offer the best assistantship. Under the hood, the basic version will be powered by snapdragon 430 processor, while the latter version is powered by snapdragon 825 chip. According to Gizmodo, it is expected that Nokia will unveil its smartphone in California CES event in 2017. Till then all these news circulating the Internet will remain as rumors.
Nokia D1C Specifications
Here are the expected specifications and features of Nokia D1C android smartphone:
Octa Core, 1.4 GHz Processor
Dual Sim
4G Technology
Wi-Fi
3 GB RAM>
16 GB inbuilt storage
5.5 inches disply
1920 x 1080 screen resolution
16 MP Rear Camera
8 MP Front Camera
Memory Card Not Supported
Android 7.0 operating system
FM Radio
3.5mm headphone jack
Bluetooth
GPS
Nokia Geekbench score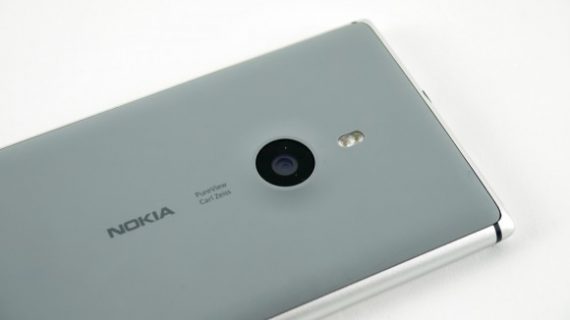 The performance metrics of a smartphone can be measured by its speed and instruction execution speed per second. Though these tests can't is performed manually, there are apps that can do the computations and assess the score based on the performance. The most widely used app for performing this task is the Geekbench score.
Geekbench score for Nokia D1C variants:
ModelPlatformSingle-coreMulti-core
| | | | |
| --- | --- | --- | --- |
| Nokia D1C Qualcomm 1401 | Android 64-bit | 652 | 3120 |
| Nokia D1C Qualcomm 1402 | Android 64-bit | 682 | 2762 |
| Nokia D1C Qualcomm 1403 | Android 64-bit | 682 | 2745 |
| Nokia D1C Qualcomm 1404 | Android 64-bit | 656 | 3229 |
The benchmark was performed for a considerable number of times revealing some rather modest results of around 628 points in single-core and 3229 in multi-threaded loads. That is perfectly understandable since, judging by the enclosed specs, the D1C appears to be a mid-range offer. Geekbench reports an octa-core Snapdragon 430 SoC, clocked at 1.4 GHz, the accompanying Adreno 505 GPU and 3GB of RAM.
System information
| Model | Nokia D1C |
| --- | --- |
| Operating system | Android 7.0 |
| Processor | ARM Qualcomm clocked at 1.40Ghz |
| Memory |  2823 MB |
| L1 data cache | 0 KB |
| L2 cache | 0 KB |
| L2 cache | 0 KB |
| Motherboard | MSM8937 |
Nokia D1C Release Date
Looking at the specs of the upcoming Nokia D1C, it is quite sure that Nokia will have good days ahead. It is expected that Nokia D1C release date is CES 2017 in California.
| Country | Release Date |
| --- | --- |
| Austria | CES 2017 |
| India | CES 2017 |
| China | CES 2017 |
| Canada | CES 2017 |
| Japan | CES 2017 |
| Italy | CES 2017 |
| Japan | CES 2017 |
| United Stated (US) | CES 2017 |
| South Korea | CES 2017 |
Nokia D1C Price
Nokia D1C price isn't determined yet. But the specs the Nokia D1C sports will give a rough estimate of the price. In India, the baseline of D1C is expected to cost around 13, 999 INR while the high-end will cost anywhere around 17,999 INR. New Nokia Android smartphone will be manufactured by HMD global Oy. Here is our expected price list of Nokia D1C
| Currency | Price |
| --- | --- |
| Dollar | $147 |
| Euro | £140 |
| Indian Rupee | Rs. 9,999 |
| British Pound | 120 GBP |
Commenting on the development of the Smartphone,  a spokesperson from Nokia had commented that under a special strategic agreement covering branding and intellectual property rights, the company had granted the HMD exclusive global rights to the joint collaboration and development of the Smartphone project. Interestingly, Nokia and HMD share same geographical location, Finland.
Rumours and expectations
Earlier countless rumors have circulated stating that Nokia's upcoming Smartphones will have a QHD resolution. But the snapdragon packed in Nokia D1C can support resolutions up to full HD. Which means we cant expect QHD display on D1C.
Nokia's upcoming smartphone manufacturing will be taken by Foxconn. The company has the record of assembling apple products too.
Today's smartphones can unlock with a fingerprint sensor placed on the body of the smartphone. Some rumors from Chinese websites stated that the D1C screen has integrated fingerprint sensor right into the screen, thereby eliminating the actual physical sensor. If this rumor was true, Nokia will take the screen technology to a whole new level.
Verdict
Even though Nokia lost its glory in the past years, it is desperately trying to make a comeback with its newly designed android smartphones. Nokia fans around the world and the company itself believed to make re-appearance in the smartphone market. Rumours and leaks in the past had given a hint that Nokia will be unveiling its flagship Smartphone in 2016. But with the year-all-over, everyone including Nokia is eyeing to release much-rumoured D1C in 2017.
There were much-unconfirmed expectations and hopes on yet about to release the smartphone. However, there's a strong hope about the phone as it had made its entry into Geekbench and GSMarena official website.
Nokia in October 2016 confirmed that its CEO will deliver a keynote in 2017 late February. It is expected that the CEO will make an official announcement about the much-anticipated device. We'll have to wait for few more months.