You won't have to spend a fortune to get your hands on a smartphone today. The Chinese value for money devices helps you bag the best specs to price ratio. Guess what! Not everybody is keen to have their hands on a Chinese product.
When it comes to an average Joe, the brand name tells him a whole another story. He will go hot on the heels behind reputed brands irrespective of the specifications of the individual gadgets. That's why HMD Global has revived the already died Nokia brand.
Nokia C1 Goes Official with 5-Mp Selfie Camera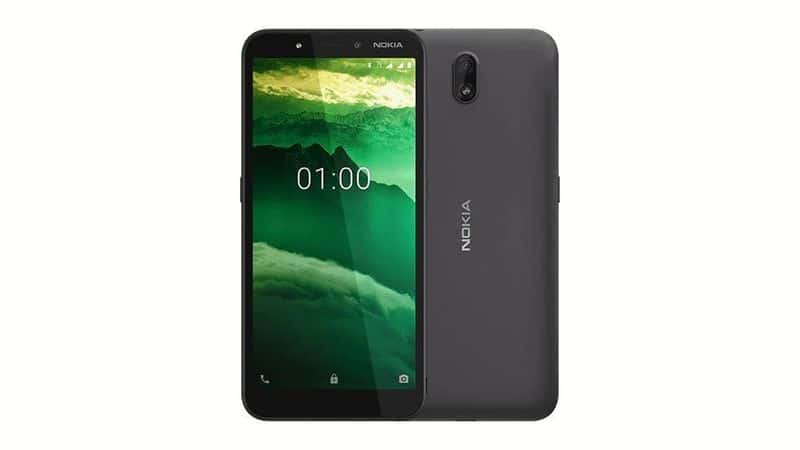 You might know, Nokia used to be an uncrowned king in the phone industry. But much to their surprise, Google popularised its Android platform. The majority of the manufacturers out there shifted their platform to Android. However, Nokia and in fact, Microsoft was adamant about not using it.
Result??
The company had to leave the arena. With the intrusion of new Android devices with myriads of new functions, we all forgot the then-king of handsets. Still, there was a loyal fan base who always adored Nokia and it's sturdy devices. That's what HMD Global made advantage of.
And, we got Nokia under a new team. In comparison with other devices in the same price range, they are not offering exceptional gadgets. Still, they get consumers out of nostalgia. (Yeah, sometimes they launch good phones as well).
Today, the company has launched an entry-level smartphone. For starters, Android has a Go edition for devices with low resources (RAM, processor, etc.). Dubbed as Nokia C1, the new offering is running on this platform (Pie, though).
Let's delve into its specifications, shall we?
The display measures 5.45-inch and it sports FWVGA+ IPS panel. Oddly enough, the Finnish firm didn't disclose the chipset (quad-core one) inside. Taking the platform into consideration, you shouldn't expect it to pack in a Snapdragon 855+. The RAM is 1 GB and you get a dedicated Google Assistant button. The battery capacity is 2500 mAh.
Speaking of optics, both the front and back flaunts 5-MP cameras. The surprising element is the presence of a flash for selfie and the rear shooter. Yeah, you don't get an exhilarated photographic rig on an entry-level phone. The internal memory is 16 GB and you can expand it up to 64 GB using an external SD card. Unfortunate for the users that it doesn't support 4G.
As of now, the price is still a company secret. What we know is the device will come to Africa, the Middle East, and the Asian Pacific in Black and Red colors.