We all have been waiting for years for the much anticipated Nokia Android Smartphones. We regularly saw rumors and fan-made concept Nokia Android Smartphones which never saw daylight. All our hopes were on seeing a Nokia Android Smartphones were completely lost when Microsoft proposed and bought Nokia's mobile manufacturing division last year.
But few months after the Nokia-Microsoft acquisition, strange news started to pop out. Rumors stated that Nokia was behind the scenes on introducing an Android-powered Nokia hardware. We all got surprised and thrilled with the news, and took it with a pinch of salt. But time passed, and the rumors of the proposed Nokia Android Phones became more solid and real. And finally, to surprise us all to the core, Nokia announced not one, but three different Android powered hardware at the MWC [Mobile World Congress] event held at Barcelona.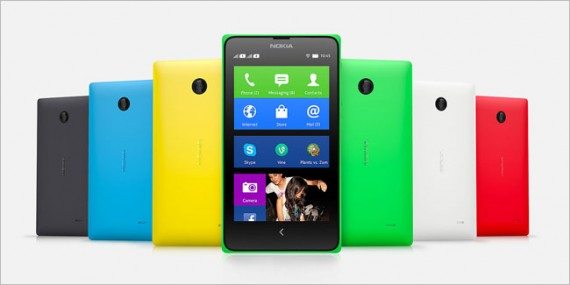 Nokia X, Nokia X+ and the Nokia XL are respectively the Android-powered handsets released by Nokia at MWC. The Nokia X being the lower-end and the Nokia XL being the higher-end Smartphone of the three. However, all these three Nokia Android Smartphones have equally targeted towards the budget Android Smartphone buyers.
The Nokia X Specifications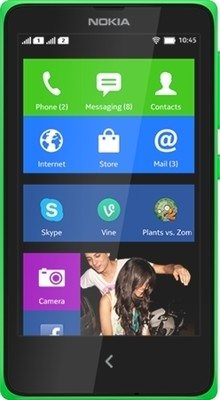 The Nokia X Smartphone comes with
1 GHz dual-core processor,
512 MB of RAM,
4 GB internal storage,
MicroSD storage expansion supported up to 32 GB,
4-inch WVGA display with a screen resolution of 800×480 pixels,
2 MP primary camera and a 1500 mAh battery.

The Nokia X+ Specifications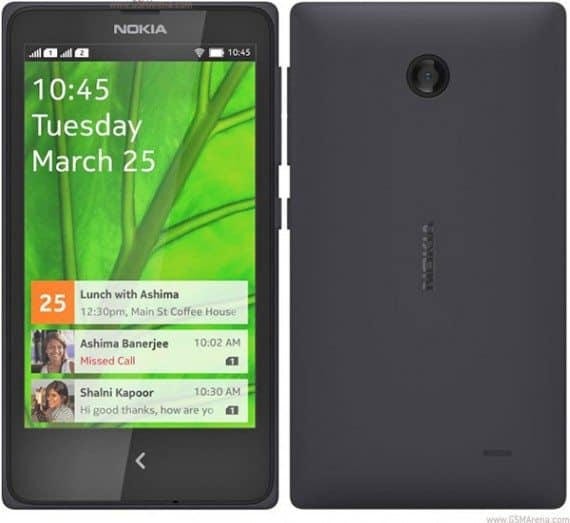 The Nokia X+ Smartphone features
The same 1 GHz dual-core processor as found in the Nokia X,
768 MB of RAM
3 MP primary camera.
Remaining hardware specifications including the display size and resolution remains unchanged as its younger brother.
The Nokia XL Specifications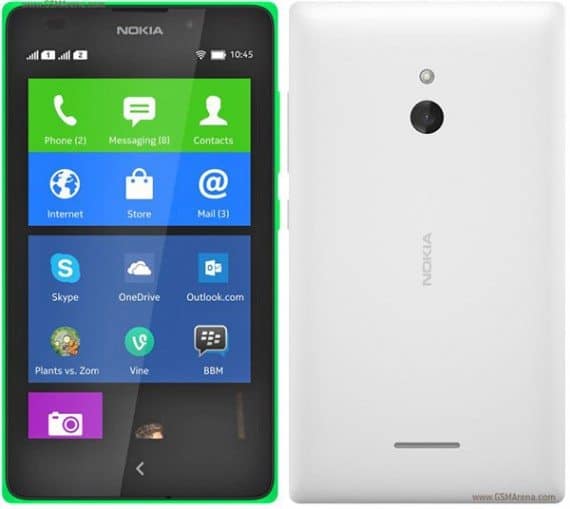 The Nokia XL is the largest among the three Nokia Android Phones, featuring
5 inch 480×800 pixel display.
Features the same 1 GHz dual-core processor and a 768 MB of RAM,
Improvements and advancements have been made in the camera and battery department. The Nokia XL features a 5 MP primary camera with LED flash and auto-focus
A bigger 2000 mAh battery.
2 MP front facing camera suitable for video calls.
As far as pricing of these Nokia Android Phones is considered, the Nokia X is launched at a price of 89 euros, the Nokia X+ at 99 euros and the Nokia XL at 109 euros.
In terms of review, neither of these Smartphones are a beast and is not the wisest Android choice you can afford.
However, if you are out to buy an Android Smartphone under a very tight budget or if you really want to experience what Android in Nokia feels like, then the Nokia X, Nokia X+ and the Nokia XL are the best and the only choices that you can go for currently.
One important fact to note is that these Nokia Android Phones does not support the Google Play Store by default, despite being Android powered Smartphones. However, developers have already got into action, and you'll be soon able to run the Google Play Store on these Smartphones by rooting it.
Final Words
I hope you found our review helpful. If you already own a Nokia Android Phones, do share your experiences and personal review with us as comments below.