We have already seen Nokia (under HMD Global) playing with people's nostalgia when they launched 3310. The phone created a huge buzz among the gadget enthusiasts, especially in India, where the brand name carries a lot of weight.
Given it lacks 3G support, the price Rs. 3310 is obviously an expensive proposition. If you constantly follow tech news, you might have already seen Mukesh Ambani announcing Jio 4G phone, priced at Rs. 1500.
HMD Global to Launch Nokia 3310's 3G Version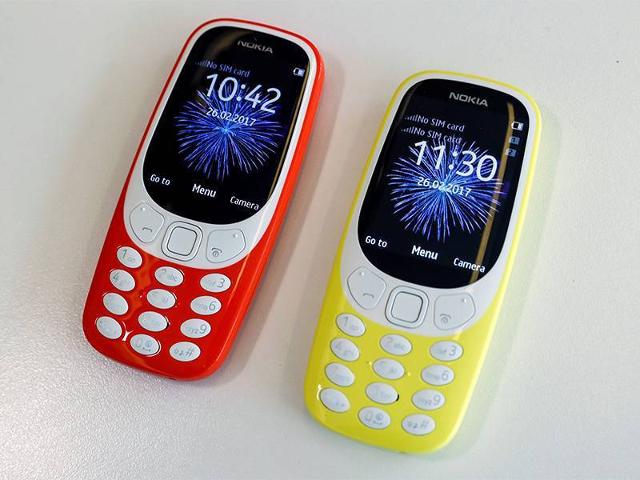 India is a valuable market for Nokia. So, they can't afford customers overlooking their feature phone and opting for others. Once JioPhone gets launched, it will definitely happen. Maybe, that is one of the reason, HMD Global is going to launch the 3G version of Nokia 3310.
Last month, the 3G version of Nokia 3310 appeared on US FCC certification site. Even though the listing didn't reveal much about the device, we have got the information that the launch may happen in late September or early October. Chances are less for the company to make changes other than the 3G support.
The news started spreading when the Irish telecom network Three Ireland Online tweeted out that the 3G version of revamped Nokia 3310 will be coming in the late September or early October. The revelation might have caused some internal disturbances. And, that might be the reason they deleted the tweet.
Also Read:- Reliance Jio Set Top Box Images Leaked; They may Launch DTH Service Soon
The first revamped version of Nokia 3310 was announced in February this year. It sports a color screen with 2.4-inch 240x 320 QVGA display as compared to the 48×84 resolution of the first and original device. You can expand its storage to 32 GB using a Micro SD card (in case you don't find the 16MB space adequate). The best thing about 3310 in 2017 is the presence of a 2 MP camera with an LED flash on the back. You can also listen to FM radio on Nokia 3310. The 1200 mAh battery underneath the hood offers 22-hour talk time and a prolonged standby period up to a whole month.
The feature phone came to India at a price Rs. 3310. We could buy 3G phones for a less price then. Now, the scene has turned against Nokia that companies announced 4G phones for half the price. For the same reason, we hope Nokia 3310's 3G variant will do well in India. Truth be told, even a 3G phone is at stake here given the massive growth in 4G network.