Nokia had been out of the business for long. Even after Microsoft took over the mobile phone business, they couldn't do anything significant. The main reason was the reluctance of embracing the change.
Last year, the company introduced a few models with Android OS on them. Despite not having anything new to bring to the table, they managed to sell quite lot units just by the brand name. Reports have come out that the company is going to release their next phone, Nokia 2 with a small price tag of $99.
Nokia 2 to Come out with $99 Price Tag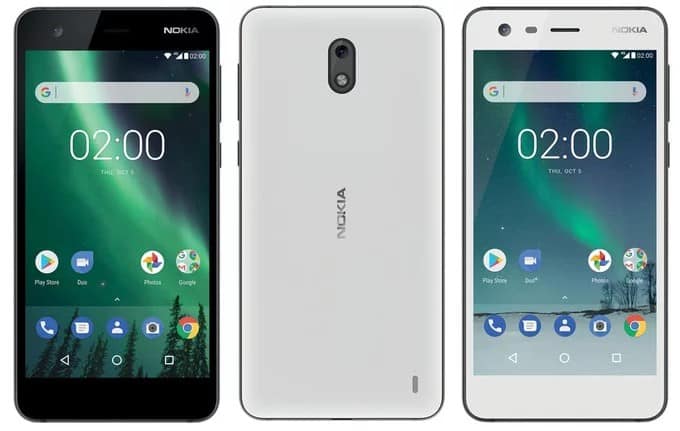 We have shared a rumor about Nokia 2, Nokia 7, and Nokia 9 earlier. HMD Global has released the mid-ranger Nokia 7 in the Chinese market. They even brought the trademark feature, Bothies camera into the device. Next, we expect them to unveil Nokia 2 and 9, of which the former to come out as an entry-level Android smartphone.
Chances are the company might release Nokia 2 first in the United States. The major retailer in the country, B&H briefly listed the phone on their marketplace. Now it seems they have removed the listing. However, according to what we perceived, the device will come out in two different colors; black and white at a price of only $99.
If the rumors turn out true, Nokia 2 will become the cheapest Nokia phone running on Android platform. For now, the feat goes to Nokia 3, which costs about $150.
Also Read:- Nokia 8 launched; Specs, Price, and Release Date in India
When it comes to the leaked specs, the Nokia 2 will carry a Snapdragon 212 underneath the hood coupled with 1 GB of RAM. We expect the screen size wouldn't go beyond 5-inches. The best thing about it is the massive battery capacity, 4000 mAh.
From the pictures, Winfuture.de managed to grab from the listing, we can clearly see that the phone will have a single camera setup with an LED flash. Both share the same housing above the vertical Nokia branding.
Although the phone features on-screen buttons, we couldn't figure out why the company opted for thin bezels. They could have minimized the bezel size at least below the screen.
You shouldn't forget that everything is unofficial now. HMD Global hasn't uttered a word about the device yet. So, you must take all the speculations with a pinch of salt.
As stated earlier, the device will first hit the market in the United States for $99. You have to wait some more time to see it in other markets.