HMD Global has reinstated the smartphone business of Nokia with so much enthusiasm. They exploit the emotional part of the brand name. Of course, they could sell a significant amount of units just because of the name Nokia.
The rumor is that they will release an entry-level smartphone soon. Although the official announcement hasn't come out, we have got to know a few specifications.
Nokia 1 Plus, Android Go Smartphone will be Released Soon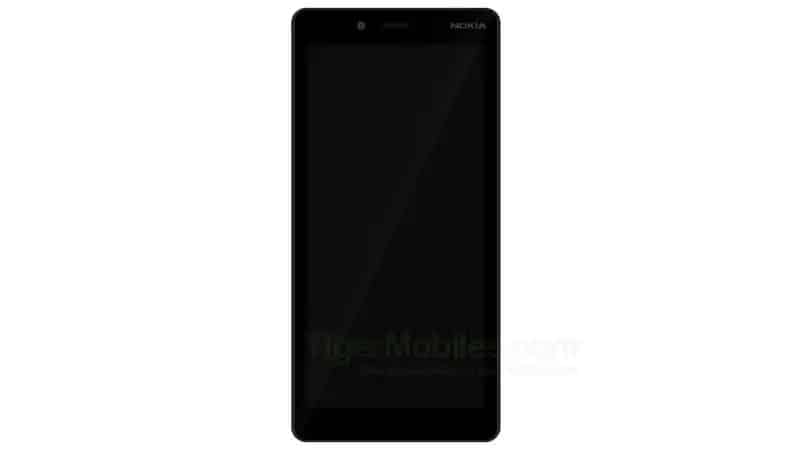 HMD Global has scheduled an event on February 24 in Barcelona. We expect them to release Nokia 9 PureView flagship there. The reports have come out suggesting it isn't the only offering they will unveil. The specifications and renders hints at the possibility of them bringing an entry-level model into the smartphone arena.
Not everyone can afford a flagship device. In a world ruled by smartphones, no one can ignore using them as well. That's why HMD Global came up with Nokia 1 in the first place. They wanted to upgrade the non-smartphone users and thereby increasing their user-base.
The Nokia 1 Plus is an improved iteration of the same device. The render shows its single front facing camera along with the thick bezels. It isn't justice to expect zero chin and forehead on an entry-level phone.
When it comes to the specifications, the device will most probably sport a screen of 480×960 pixels resolution, 18:9 aspect ratio, and 213 dpi. We couldn't get the exact display size. Under the hood, it will carry a MediaTek MT6739WW SoC clocked at 1.5 GHz with a PowerVR GE8100 GPU inside. You will also get 1 GB RAM, out of which 889 MB will be available for usage.
The leaks point to the possibility of having Android 9 Pie on the phone. However, we think they will choose Android Go version, especially due to the fact that it only has 1 GB.
We don't know the internal storage and whether or not the expansion is available. We couldn't lift the veil from the camera segment. Apart from the fact that it has a single front-facing camera, we couldn't grab the megapixel count or the sensor details.
The device will support all the major connectivity options including dual SIM (nano), Bluetooth, WiFi, and GPS. It has a micro USB port for charging and data transferring purpose.
Although HMD Global has an event coming up in the last week of the next month, they haven't broken their silence when it comes to Nokia 1. We don't know the official launch timeline or the pricing.
What do you think? If you want to buy an entry-level smartphone, will you go for it?