Nintendo has launched a new video game console and affordable version of its Nintendo Switch. This new console is named as the Nintendo Switch Lite. As you would expect, the Nintendo Switch Lite is not as powerful as the Switch but it is still powerful enough.
However, the biggest difference between Nintendo Switch Lite and the Switch is that it cannot be connected to a TV. While the Switch could be connected to TVs, you can only play games on Switch Lite as a handheld device. Also, the JoyCons in Switch Lite from Nintendo are also not swappable like the Switch.
Nintendo Switch Lite announced as an affordable version of Switch for $199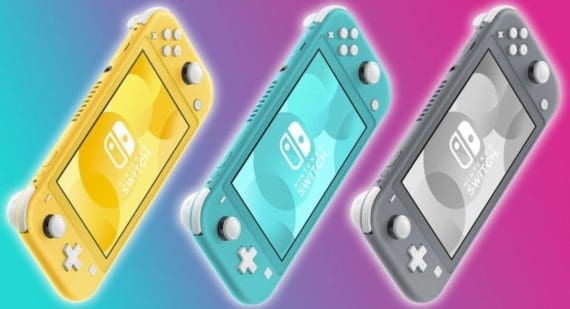 While the Nintendo Switch is quite popular among the masses, it is priced slightly on the higher side. Nintendo's Switch is currently available in retail stores in the US for $299. While it is still affordable compared to its competition, Nintendo decided to launch an even affordable variant.
The new Nintendo Switch Lite is launched at just $199 in the US markets. Also, the Nintendo Switch Lite will hit the US stores on September 20 in a trio of colorful options.
As we mentioned earlier, there are some sacrifices you have to make if you buy the Switch Lite. For example, you get a 5.5-inch 720p display on the Nintendo Switch Lite as compared to a 6.2-inch panel on the Switch.
Also, you can play games on Nintendo Switch by connecting to a TV while you can't do the same on Switch Lite. Nintendo says that the Switch Lite's battery is improved and it should last for 6 hours on a stretch.
You get a traditional headphone jack on the Nintendo Switch Lite, same as the Switch. However, Bluetooth headphone support is not yet added. Since you cannot detach Joy-Con controllers on the Switch Lite, you have limited customization options.
To solve this problem, Nintendo has announced three color variants of the Switch Lite in Grey, Blue, and Yellow. A limited edition Pokemon variant is also coming for the Nintendo Switch Lite later this year.
Coming to the $200 price tag of Nintendo Switch Lite, it is $100 cheaper than the Switch. With the launch of Switch Lite, Nintendo hopes to repeat the success of PlayStation Portable which was also a handheld device only.
There are reports that Nintendo is also working on a powerful version of its Switch for 'avid' gamers. This variant will slot up above the Nintendo Switch in company's lineup and might be named as Nintendo Switch Pro.