Google periodically releases new Android versions with the name of a desert. The latest stable version of Android is Nougat (Android 7.0). And recently, the company released the fourth and the last developer preview.
Of course, they are going to announce the next Android version very soon. The tech world expected them to name the upcoming version as Oreo or Oatmeal. But it looks like they have some other plans on the shelf.
Google may Call the Next Android Version Octopus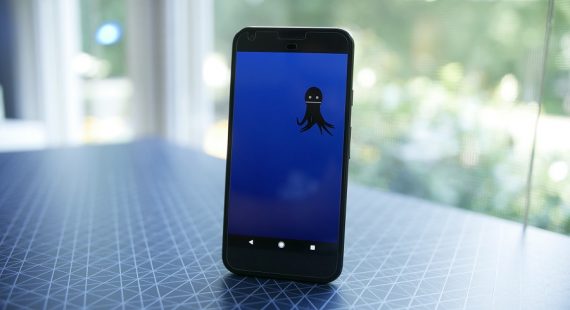 Ever since Android Cupcake, Google has been naming the new versions with a dessert name. If you are interested in knowing all the names, you can get it at your fingertips after a simple Google search. Given the speculations rounded in the tech world, everybody thought they were going with Oreo or Oatmeal.
But the final developer preview of the operating system destroyed all the speculations. When we follow Settings>> About and check the version, every Android phone gives clue to the name. Once we do the same with the developer preview that recently came out, what we see is an icon of an octopus.
That's how everything started. So, we got a strong reason to believe Google might drop the convention and name the next version Android Octopus instead of Oreo or Oatmeal.
So, what exactly is an octopus? Is it only an aquatic organism? Certainly not! Several online sources cited octopus as a food prepared in different ways but they assured that it is not a desert.
Also Read:- WhatsApp may Get Picture-in-Picture Mode for Video Calling on Android O
Does Google want to change to an all-new naming system? Until they officially announce the Android version, we can't correctly answer this question. Along with Octopus, there is a chance for Google to choose Android Octopi as the name as well.
We all know Google has their own smartphones now, named as Pixels. The next Pixel series smartphones will be the first to get the next Android version. Moreover, it then lands on both Nexus and Android One. Once it makes its way to all these three smartphones, we can expect Android 8.0 to be rolled out for others.
You should take this news with a pinch of salt because we got no official confirmation from Mountain View. Google will most probably announce the OS by the end of this quarter. And, when it happens, they will reveal the name and we can end this speculation.
What do you think the name of Android 8.0 will be? Oreo? Oatmeal? Or Octopus?? Share with us in the comment section below.