mSpy is an awesome application that works on iOS, Android, Blackberry OS and Symbian devices. If you're a worried parent and want to know about what your child is doing on their mobile, then this application is for you. Install this app on your child's smartphone some how. Presto! you'll get all details of your child activity on your computer screen, including keystrokes, Whatsapp messages, Facebook messages, Call log, Contacts and lots more. Read review for more details.
For keeping children safe and to track mobile phones we need the best cell phone tracking software. In past days at the age of 16, Children managed to spend their time playing games and mostly watching cartoons. During the last decade, things have changed dramatically and today's generation of kids are more intelligent than their parents. They're teaching their own parents about how to use smartphones, how to handle a Desktop etc.
They thought to themselves that they know everything and play cunningly. This generation of parents is very worried about their children. They always to know what their children are currently doing with their mobiles. But as I said earlier, they act very cunningly and try hard to clear all clues of their activity. So parents fail to track their children's mobiles. They always worry about their children's online and offline safety. In order to track children's activity; parents need a user-friendly and best cell phone tracking software.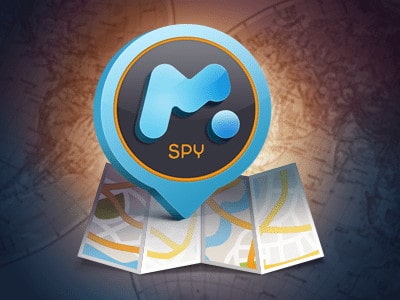 Why are parents in need of cell phone tracking software?
Smartphones have become a mandatory thing in today's life. Along with advantages, there are a lot of backlogs as well; it can be easily misused and it is damn easy to misuse by today's generation of children. Parents understood this and they're looking for cell phone tracking software to keep children safe both online and offline. This is possible by tracking their activity on mobiles.
By using cell phone tracking software, we can get detailed information about call logs, Messages, Browsing history, and lots more. This can be done with mSpy
What is mSpy?
mSpy is a cell phone tracking software that can be installed as a third-party application on most smartphones to track mobile phones. It should be installed on the mobile which you need to track, once installed and configured according to your needs; you can get all mobile activity on your mSpy dashboard.
You can track  Messages; both text and MMS, Call Logs; Incoming calls, outgoing calls, and missed calls; you can even record all calls as well. Along with them, you can track Whatsapp messages, Facebook messages, Viber messages, and much more. Yeah! location of the mobile can be tracked with one click. Targeted mobiles should have internet access for at least 10 mins a day. You can also check this review post of mSpy to know more about it
How does it work?
Logic is simple and clear, this cell phone tracking software, I mean mSpy is an application that works on Android, IOS, Blackberry, and Symbian. You should install it on the selected device (you will get details about installation via email after purchase) and it should be configured on mobile according to your needs and that's it. It won't leave any clue about installation to the mobile owner. mSpy collects all information and uploads them to the server. You can check them anywhere and from any machine. All you have to remember is your login credentials, Login to your dashboard from mSpy website, and Presto! Each and every move of the targeted mobile is clearly displayed on your dashboard.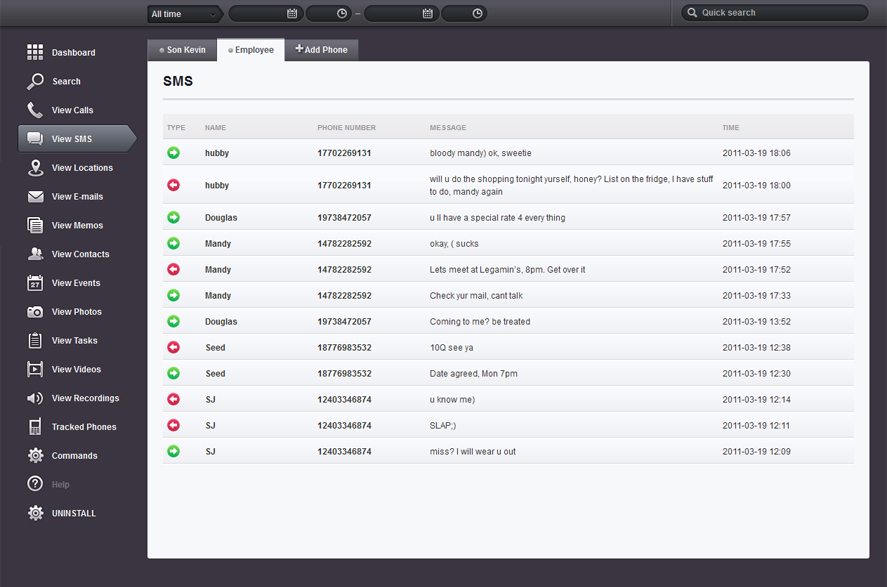 Why mSpy?
Although there are many cell phone tracking software, I feel mSpy is a better option. I went through their demo site and felt shocked to see all those awesome options. A few things immediately got hit my mind and I listed them below.
Undetectable cellphone tracking software
This is the most awesome thing in mSpy. As you're taking care of your children by installing this application, they should not be aware of that installed application. After installing, it is almost impossible to know about that mSpy for the mobile user unless he is a techie. It won't consume extra battery life.
Extraordinary Features
mSpy: Spyware for cell phones; has inbuilt awesome options to track different activities. It is not developed to track just single activity, it can help you to monitor
Call Logs
Text Messages
MMS
Facebook Messages
Calendars
Browsing history
Emails
Call restrictions for incoming calls
Installed third-party applications
Buy mSpy: Best Cell phone tracker now
Compatible with cross platforms
Keeping all kind of mobile users in mind, mSpy developed this cell phone tracking software for almost all popular mobile operating systems. mSpy is ready to install on Android, iOS, Blackberry, and Symbian too. But the way of installing changes with operating systems. So, mSpy provided detailed information about the installation process; you can know about them after making the purchase.
Support Department
Support is the most important factor for any company. No doubt mSpy has an awesome support department. Live chat is available for mSpy and they respond to your request in seconds Yeah! They're really awesome techies and they solve your query with a friendly heart.
Buy mSpy: Best Cell phone tracker now
Works on Tablets too
Tablets are leading devices today. Most of the officers are making use of tablets along with smartphones. This best cell phone tracking software works on tablets as well.
Bonus: Top 7 Best 10 inch Tablets 
Pricing
Okay, nothing is free in this globe, to make use of this awesome Spyware for cell phones; you have to pull $$ from your income. Good luck it is not too expensive. The pricing table seems to be complicated, lots of divisions are made and the starting price is just $49 per month.
My Final Words
mSpy is the Best cell phone tracking software to track mobile phones for keeping children safe. Using this third-party application you can have a look at your children's activities. This is useful for office use as well. Boss can track his officer moves and he can know about his call log. This helps the boss to keep his company safe.