This tutorial on how to move data to external SD card in Galaxy Grand helps you to move all applications, data, games etc to your microSD card. By movie large size apps and games to microSD card, you can improve devices performance and speed. Indirectly you're making the Samsung Galaxy Grand lightning fast, you're saving RAM as well. When we talk about performance, you can observe considerable fastness while opening applications and even in data transfers since more free space is available in phone memory. So, if you think to make your Smartphone faster, it time to move data to external SD card. Kindly note that this tutorial will works on almost all android devices.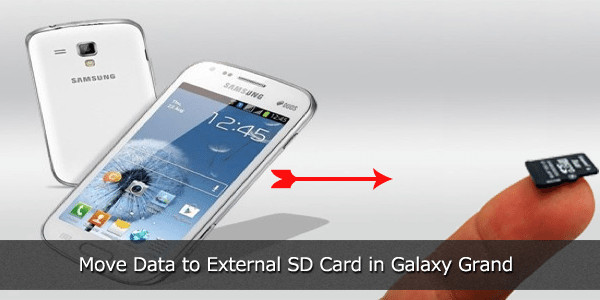 How to move Data to external SD card in Galaxy Grand ?
In order to safely move data to external SD card in Galaxy Grand  follow the below mentioned steps carefully. In brief, you have to root your Galaxy grand duos first and next you should install "directory bind" application. No worry, i will guide you to do those two things.
So lets continue to move data to external SD card
Transfer Data to External SD card
1. Rooting your device is a mandatory thing. What? Not rooted yet? here is a tutorial we published previously to root Samsung Galaxy Grand. Make sure your mobile is rooted before proceeding to step 2
2. Download bind directory from below link and install it.
3. Create a new empty folder with name external_sd in the root folder of your microSD card.
4. Once installed, open that application; Press Menu and then Preferences and make sure to check Alternate dbase mgmt 
5. Click ON at the right bottom corner. You can see this button at Main screen of the application.
6. Hit Add new entry in the main menu and wait till you get a new screen.
7. This is the most important step. You may see a screen as shown in the below screenshot.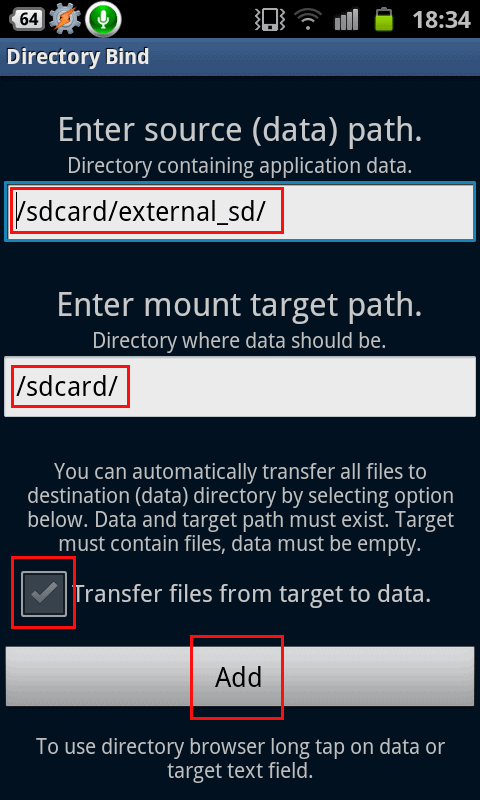 8. Fill the both fields as shown below;
Enter the mount (target) path – /sdcard/external_sd/
Enter the mount target path – /sdcard/
9. Check "transfer files from target to data" box and press ADD
10. That's it, you have successfully transferred data to external microSD card.
You may see some improvement in your Smartphone's performance and in data transfers.
Let us know if you face any difficulties while trying to move data to external SD card in Galaxy Grand. We'll try to solve your problem as soon as possible.