Foldable screens are used to awe everyone with their flexible screens and intuitive use cases. Motorola has showcased its new flexible smartphone concept that has an advanced display that can wrap around the wrist. Previously, Samsung used to work on these types of concepts and even brought their fold and flip series from the same.
The Lenovo subsidiary has brought its latest flexible pOLED display concept phone at the annual Lenovo Tech World 2023 on Tuesday, October 24. This latest technological advancement from the brand features a full-HD+ pOLED screen. The screen can bend backward and wrap around the wrist just like a band or watch.
Motorola Showcases Bendable Display That Wraps Around Wrists
At the Lenovo Tech World 2023, Motorola which is a subsidiary of Lenovo showcased its newest version of the flexible smartphone. The brand first unveiled this version of the wristphone at an event held in the year 2016. Since then, Motorola hasn't updated much about the flexible smartphone but recently at the event, they have demonstrated a few of the features.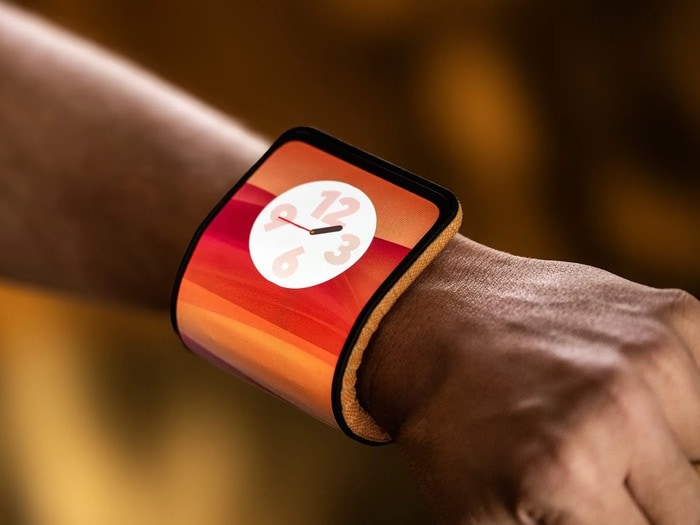 According to the new details, the flexible smartphone from the brand features an FHD+ pOLED display. The screen of the smartphone when laid out flat has a screen count of 6.9 inches. Furthermore, the device has the ability to adjust as a self-standing device that comes with a screen size of 4.6 inches.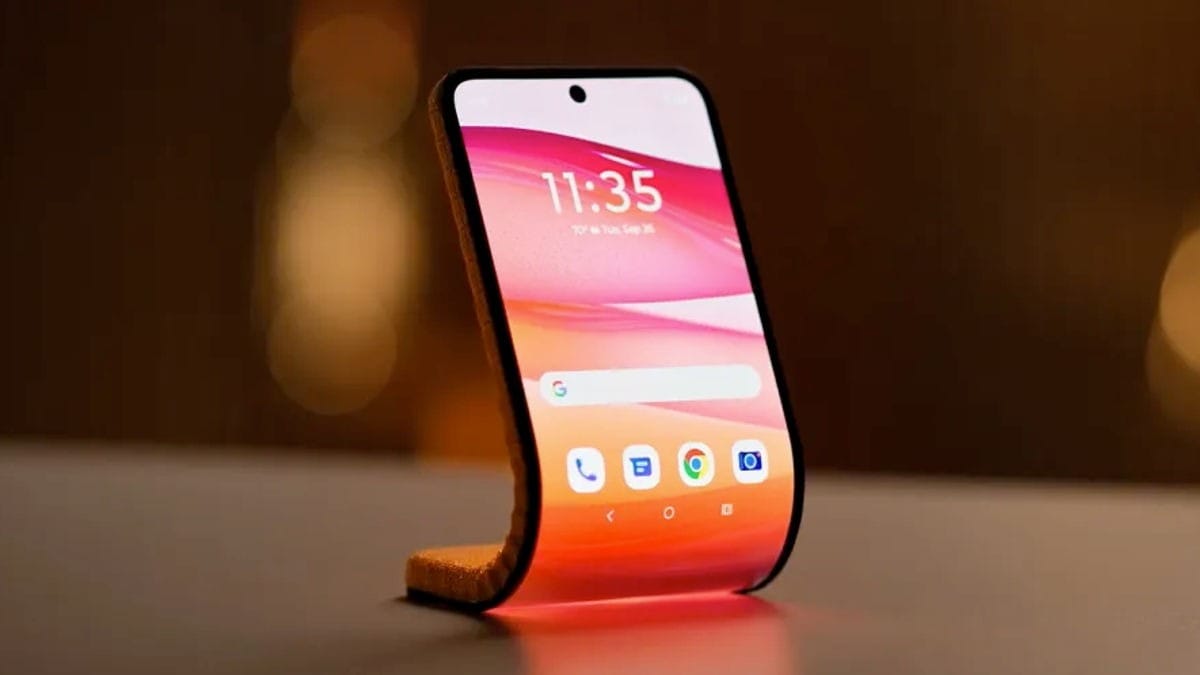 As it's a bending smartphone, the device works wrapped around the wrist. This provides an experience of external display on Motorola razr+ to stay connected while on the go. Considering the latest pictures of the device, we can see a fabric on the back of the device. This makes the device to be much more comfortable to wear for longer periods of time.
In terms of features, Motorola demonstrated generative AI features as well that let users personalize their smartphones. The concept includes uploading or capturing a picture of their outfit to produce different AI-generated images that reflect their style. Moreover, the brand even showcased an AI concept model that enhances the Doc Scanner capability.
Motorola believes that this type of display will help them further in making display and mechanical innovations from their foldable and rollable devices. Even with all the flexible display technology and everything, the device still features a full Android experience. Other brands like Vivo, TCL, and big player Samsung are currently winning the foldable and flexible smartphone world.