Back when Motorola Mobility was a part of Google, and we saw the Motorola Moto G come out, we had great expectations on Motorola. We pretty much knew where Motorola was heading towards to, and was very positive about the future of Motorola as well. However, once Google sold Motorola to Lenovo, many had their expectations on the question marks. That was because, Lenovo was itself a Smartphone manufacturer struggling to capture the market, and it would be difficult for them to bring a similar company like Motorola to success.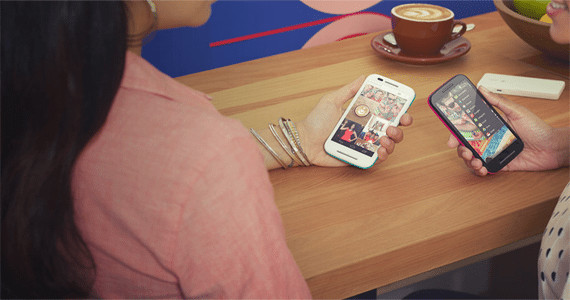 However, as the Motorola Moto E comes out, our positivity towards Motorola returns, as they have been successful again in pulling of a phenomenon similar to the Moto G. The Moto G was a true game changer for Motorola, it was the bestselling Smartphone from Motorola till date, and it is still the best Android Smartphone for the price as well.
With the Motorola Moto E, Motorola mainly targets the newly adopting Smartphone users, who needs a simple yet functional Smartphone. And also with the Moto E, Motorola will pretty soon destroy the budget Smartphone market, which have been ruled by Samsung, for a while now.
Mototola Moto E Specifications
The Motorola Moto E will not blow away the mind of any specs maniacs. It features a 1.2 GHz dual-core processor, 4.3 inch HD display, 1 GB of RAM, 5 MP primary camera without LED flash or secondary camera and a 1900 mAh battery and the Motorola Moto E is priced at RS. 6,999 in India and $129 in the US and luckily it is running on Android 4.4 KitKat.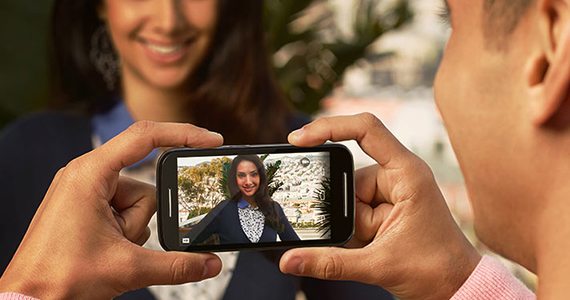 When compared to what other Smartphone manufacturers like Samsung have been provided in their Smartphones within this price range, we can safely assume that Motorola has been successful in pulling off the Motorola Moto G phenomenon again.
The Motorola Moto E is available for purchase starting today. Customers from the US can directly buy it from the Motorola's official website, and Indian users can buy the Smartphone from flipkart, the official partner for Motorola in India.
The Motorola Moto E is not a performance beast. However, its 1.2 GHz dual-core processor, 1 GB of RAM and Motorola's software optimization technique will surely help the Smartphone to perform quite better than its competitors. And moreover, it is not targeted to the performance junkies out there, but for people who are thinking of purchasing their first budget Android Smartphone.
Motorola has given great strain on the ruggedness and battery performance of the Moto E. The water-resistant nano coating that was present in the Moto X and the Moto G has also made its way to the Moto E as well. Also, Motorola claims that its 1900 mAh battery should be able to last the Smartphone for more than a day. And that seems to be an easily achievable target as well.
The front facing speakers present in the Moto E are great as well. Not something you expect out of a $100 worth Android Smartphone.
Motorola Moto E Cons
The only disadvantage of the Motorola Moto E is again, in the camera department. The exclusion of a LED flash and the absence of a secondary camera might disappoint some.
But hey, considering the price, you're getting a really a great package.
Motorola Moto G Vs Motorola Moto E
If you have extra budget, I recommend you to pick Moto G, reasons are as follows; Moto E lack of front facing camera. Even tough both of them come with 5MP camera, Moto E has no flash which is a major drawback. Both of them support dual SIM, shockingly Moto E comes with external Micro SD card which supports up to 32 GB.
So, are you interested in buying the Moto E? What are your thoughts about the Smartphone? Do share them as comments below.