Motorola Edge X30 was launched last month as the world's first smartphone with; Snapdragon 8 Gen 1 Flagship Chipset in China. Now, the company is planning to bring the same device with a different name in the global markets.
If the company launches the device globally, then the smartphone would also become the first to bring Snapdragon 8 Gen 1 SoC to global markets.
Although recently OnePlus has launched their flagship 10 Pro smartphone in China; there are chances for OnePlus to come as the first in bringing the device globally.
Motorola Edge X30 (Edge 30 Pro) Alleged Rumors & Specifications
The buzz about launching the Edge X30 in the global markets has started; when a leak surfaced on the web giving hints regarding the launch of the device.
The leak featured the smartphone in the newly collected NBTC certification that showcased the model number of the smartphone in the list.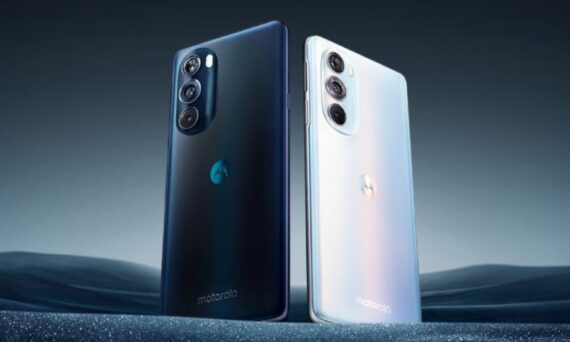 However, the name found in the list for devices was Motorola Edge 30 Pro instead of Edge X30. This has paved for rumors regarding the global launch of the device.
The model number shown in the list was XT2201-1, whereas, the original Edge X30 device comes with a model number XT2201-2.
The identification for region change is found due to the number that's placed after the dash in the model number. This number after the dash signifies the region that the device has or will launch and each number symbolizes a different region of the device.
The specifications of the upcoming smartphone may feature similar internals; such as the Octa-Core Snapdragon 8 Gen 1 4nm Mobile Chipset with Adreno next-gen GPU.
The front may feature the same punch-hole 6.7 inch AMOLED display with Corning Gorilla protection for the screen. The back features the typical Motorola design that comes with a triple camera setup placed in the extreme upper left corner of the smartphone with a flash.
All the specifications that we have mentioned above are from the Edge X30; as the listing didn't give any clues regarding the internals of the Edge 30 Pro.
We assume that Motorola would launch the same device; with a name change as per the NBTC certification given to the device.
The company hasn't given out any information as of now; regarding the teasers or launch date of the smartphone and we need to wait a while for more details.