Motorola is not having the best of times recently in the smartphone industry and we all are aware of it. However, the company was once a leading brand when it came to phones in general. Motorola's Moto G series was a huge hit in the industry a few years ago till the Moto G4. However, everything went downhill for the company since Lenovo's acquisition.
Along with the Moto G series, Motorola also launched its Moto Z series. Now, we are expecting a new device this year in this series from the company. The latest Moto Z series smartphone will be named the Moto Z4 and according to leaks, Moto Z series will now be a mid-range lineup from Motorola. Back in the day, Motorola's Moto Z lineup consisted of its flagship devices.
Moto Z will have a 6.4-inch display and Qualcomm Snapdragon 675 processor
This leak brought to us by 91Mobiles, says that Moto Z lineup from Motorola is going mid-range. This indicates that Motorola has shifted its strategy of offering flagship devices in the Moto Z lineup.
Motorola's Moto Z4, according to leaks, is very similar to previous Moto Z devices in terms of design. The device still has a magnetic panel at the bottom of its back panel, most likely to attach Moto Mods.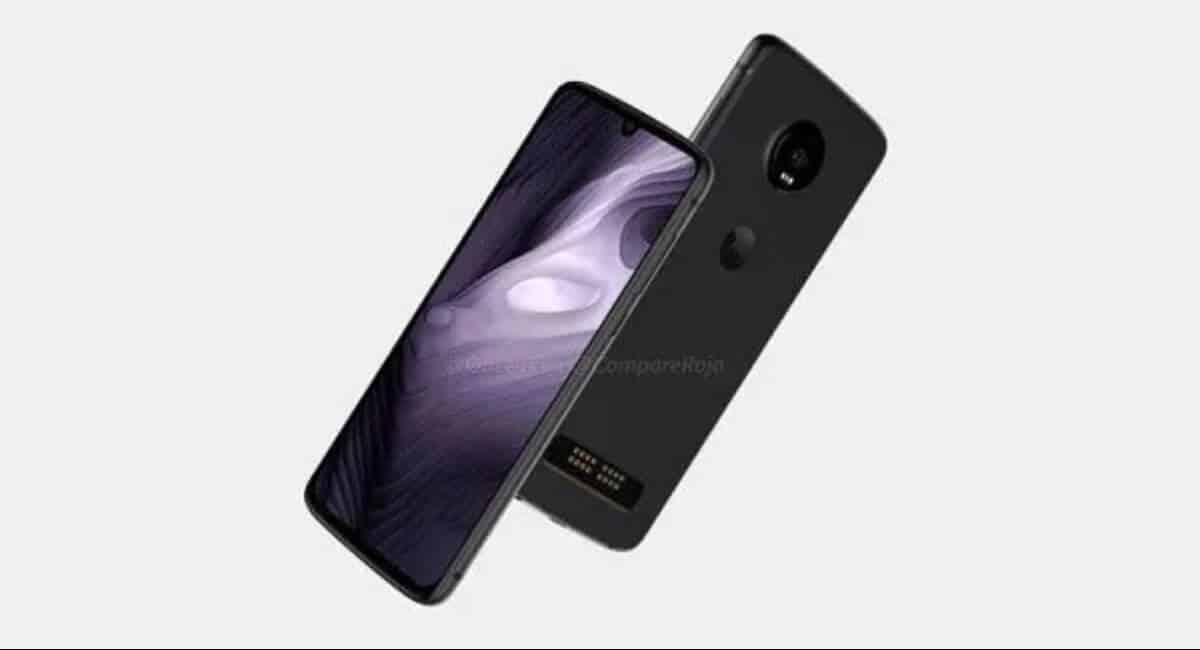 Apart from that, we just see a single camera on the back which seems strange for a device in 2019. However, Motorola is likely to adopt a 48MP sensor for this camera, same as Redmi Note 7 Pro, which somewhat makes up for the single camera.
Other than that, we have an in-display fingerprint sensor and a waterdrop-like notch at the front like the OnePlus 6T. This means that the display is almost bezel-less with a minimal bottom chin.
Talking about the display, Moto Z4 is expected to be a 6.4-inch OLED panel with full HD+ resolution. Moto Z4 will run on Stock Android 9.0 Pie with Google's Digital Wellbeing, Google Lens and Motorola's apps added as well.
Also, this smartphone will run on the latest mid-range chip from Qualcomm which is the Snapdragon 675. Thanks to 5G Moto Mods, Moto Z4 will support 5G connectivity.
On the front, there will be 25MP selfie camera resting inside the notch with Group Selfie mode. In low-light conditions, Motorola will use the 'Quad Pixel' mode to give exceptional 6MP photos from its 48MP camera. Finally, the device will have 3600 mAh non-removable battery with TurboCharge fast charging support. Also, Moto Z4 will retain the 3.5-mm headphone jack.