Protecting our smartphones with an outer cover has evolved as a must and should ritual for any of us. Apple products especially require a protective outer case for its iPhone as the repair costs have sky-rocketed recently. The Mkeke protective cases are here that give you the best protective cases at a budget price.
The Mkeke company, established in 2015, has an impeccable background in manufacturing protective cases for iPhones. Meanwhile, the brand has seen the many upgrades of Apple's iPhone series and mended its ways in bringing versatile protective cases.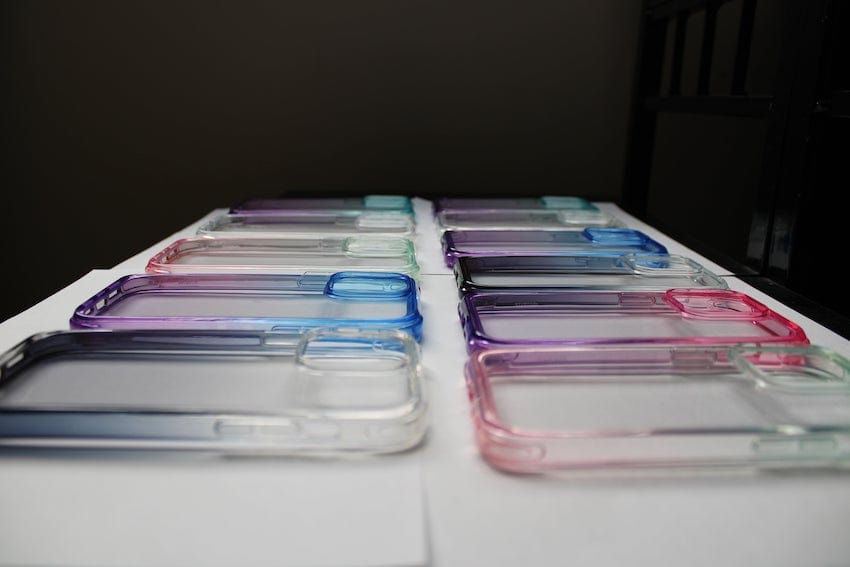 As Apple has announced its new iPhone 14 series, the brand has manufactured suitable protective cases and started shipping them worldwide. We here at Geek Dashboard have received the cases for the newly launched iPhone 14 Pro and iPhone 14 Pro Max cases from Mkeke.
With their robust build quality and other nifty features, these cases make them the most chosen brand for iPhones. In this review, we will give you a brief overlook and feature overview of the protective cases from Mkeke for the iPhone 14 Pro series.
Mkeke iPhone 14 Pro Series Case Box Contents and Features
The Mkeke iPhone 14 Pro and Pro Max cases come in a recyclable package made of readily biodegradable paper material. The packaging design is quite simple and shows an outer line of the casing on the front of the box.
The packaging of the cases is up to par with Apple's original case packaging and doesn't disappoint you at that price point. The brand uses components such as Plastic, Polycarbonate, and Acrylic materials to make these cases. Quality assurance of the protective cases comes with the support of Wear-resistant, Scratch-resistant, and Anti-yellow, along with Heavy Duty Protection.
Moreover, the cases support Wireless Charging, although there's no support for MagSafe charging. The clear case is not only light-weighted and not bulky but slips on and off easily without any issues. The protective cases come with the officially qualified Climate Pledge-friendly badge from Amazon, making it environment-friendly.
| | |
| --- | --- |
| Dimensions | 5.98 x 3.03 x 0.55 inches (14 Pro) |
| Weight | 1.09 ounces (14 Pro) / 1.23 ounces (14 Pro Max) |
| Color | Clear |
| Material | Polycarbonate |
| Form Factor | Basic Case |
| Price | Starts at $14.5 |
Mkeke iPhone 14 Pro Series Case Build Quality
The Mkeke iPhone 14 Pro and 14 Pro Max cases, apart from serving as an outer cover, even come with additional features. The protective benefits provided in both cases include raised bezels on the phone screen and camera.
The bezels with a raised thickness on the cases will aid you in protecting the display and the camera lenses of iPhone 14 Pro and 14 Pro Max devices. The feature is more important, as we tend to keep our devices on a table or rough surfaces. Although this way, the iPhone may attract unnoticed scratches, and the Mkeke case will protect it from them.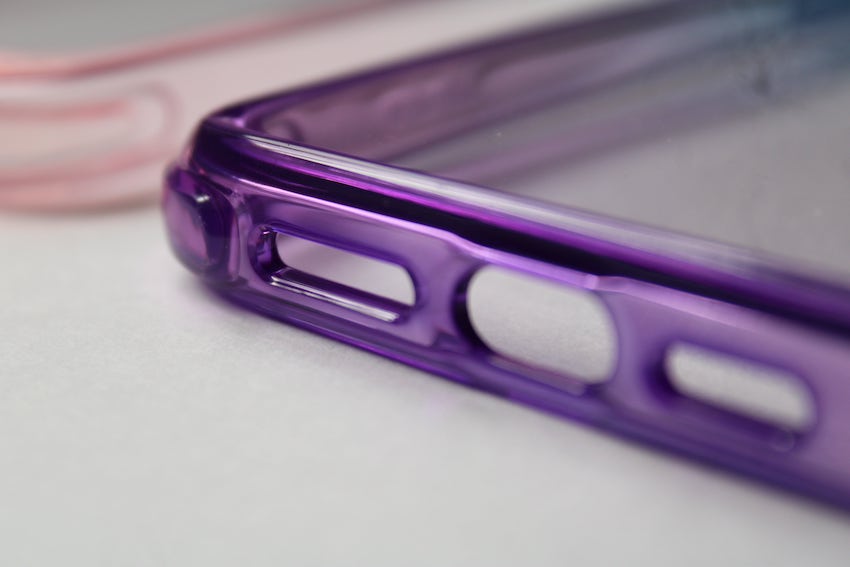 In corners, the cases come with Extra bumpers with airbags that can absorb any drops in an accidental fall. Besides, the 6D protective characteristic on the case will provide a superior and durable build during drops. In any circumstance, the feel of the protective case in hand provides a strong and sturdy figure that gives you a secure feel.
Mkeke iPhone 14 Pro Series Case Performance and Cut-outs
We do a lot of chores while carrying our iPhones, such as making calls, watching videos, or capturing pictures at a sunny beach. The iPhone 14 Pro and Pro Max are already bulky in form factor with protruded camera lenses. The Mkeke cases have a thin shape and blend perfectly with the device.
Moreover, the protective case can withstand any weather conditions without any problem. The secure in-hand feel doesn't let you slip your device easily.
Coming to the camera, speaker, and port cutouts. The Mkeke protective case comes with precisely crafted Hole Positions for the cameras, speaker, and charging ports.
On the other hand, there's no official support for MagSafe charging for the cases. However, you can still use the wireless charging on your iPhone 14 Pro and iPhone 14 Pro Max without fuss.
Lastly, the Mkeke protective case manufacturer officially comes with a 'Climate Pledge Friendly' badge from Amazon. This tells us that the brand follows a minimal carbon footprint while making the product.
All these factors, along with reliable selling background makes Mkeke cases the best among other brands of cases for the iPhone 14 Pro and iPhone 14 Pro Max.
Mkeke iPhone 14 Pro Series Case Colors
Apart from the clear cases, Mkeke iPhone 14 Pro series cases come in a wide variety of colors. Currently, Mkeke iPhone 14 Pro series cases are available in over 10 different color combinations and they include clear white, dark blue, gradient black clear,  gradient black green, gradient blue clear, gradient purple blue, gradient purple green, gradient purple pink, and gradient purple red.
Final Verdict
You can blindly choose the Mkeke iPhone 14 Pro and iPhone 14 Pro cases, as they provide you with the utmost protection and style. Its clear casing style doesn't block the view of your iPhone's back, showcasing the design uninterruptedly. Moreover, the in-hand feel of the case plays a crucial role in delivering a comfortable yet confidence-inspiring feel for you.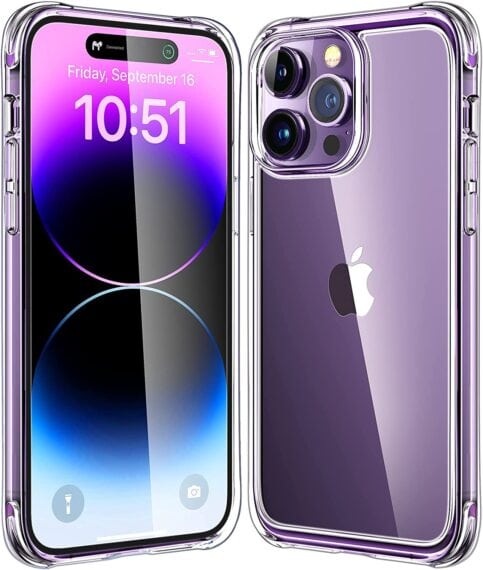 Overall, the cases from Mkeke are a complete package in giving protection to your iPhone from accidental drops and scratches. The raised bezels avoid all of the dust and residue from your iPhone's display and camera lenses.
You can buy the Mkeke cases for iPhone 14 Pro series from the Amazon Store. You can also check the genuine customer reviews on Amazon and purchase them right away from the links given down below. Hurry up and get up to a 10% instant discount when purchasing from Amazon.