If you are a music lover, who loves listening to music without getting disturbed from external sound, ANC (Anti Noise Cancellation) headphones would be perfect for you. But the question is which ANC headphone you look for. Well, there are several headphones available out there, and Mixcder E10 is one of them.
The Mixcder E10 is from a Chinese Audio-tech company 'Mixcder'. The company has many audio devices such as headphones with or without ANC, earphones, and speakers. And the Mixcder E10 is one of them. The Mixcder E10 Active Noise Cancelling Headphone which comes with Bluetooth V5.0 connectivity.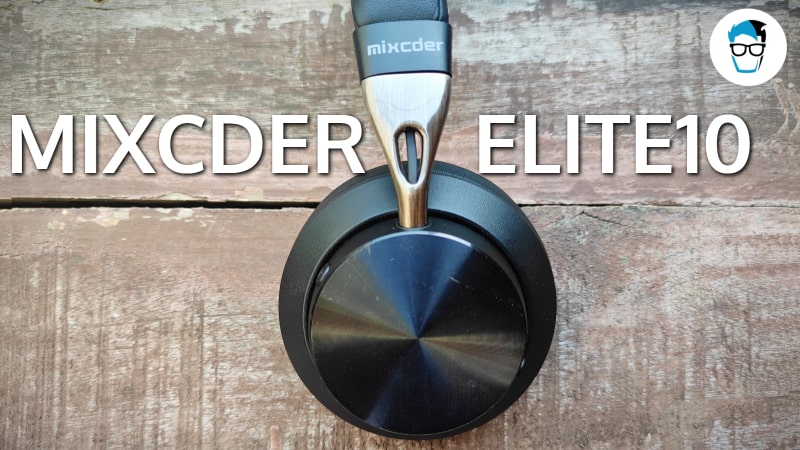 I'm using these headphones for a couple of weeks and here is the review of it. The headphone costs $89.99 which roughly converts Rs 6,832 and you can buy it from Amazon
Let's first take a look at what you get inside the box.
In the box you get a Compact carrying case, headphone itself (Mixcder ELITE10), Guideline (User manual), 3.5mm Audio Cable, a Micro USB cable for charging and an Airplane adapter.
Mixcder E10 ANC Headphone design
Talking about the design the Mixcder headphone has a premium design. The headband has a flexible design and a leather kind of finish, which is extremely comfortable. The headphone also has an adjustable headphone, so that it could fit in every head. Further, it has a foldable design. It weighs 304 grams, because of its lightweight feature you can easily take it with yourself.
The headband connects with both ear cubs with a steel-like hard frame that protects wire inside the headphone and it is foldable too.
The headphone comes with a protective leather case, which is made up of good quality.
Talking about the ear cubs, these come with Ergonomic and Protein Leather Ear Cushions with 90-degree Swivel to ensure pillow-like comfort. The Ear cubs are large enough to cover your entire ear and have a soft pad around the corner which is also pretty comfortable.
The right ear cub has all the control buttons including Power on/off, Volume control buttons, 3.5 mm audio jack and an ANC button. Whereas, the left ear cub is a house of micro-USB port for charging.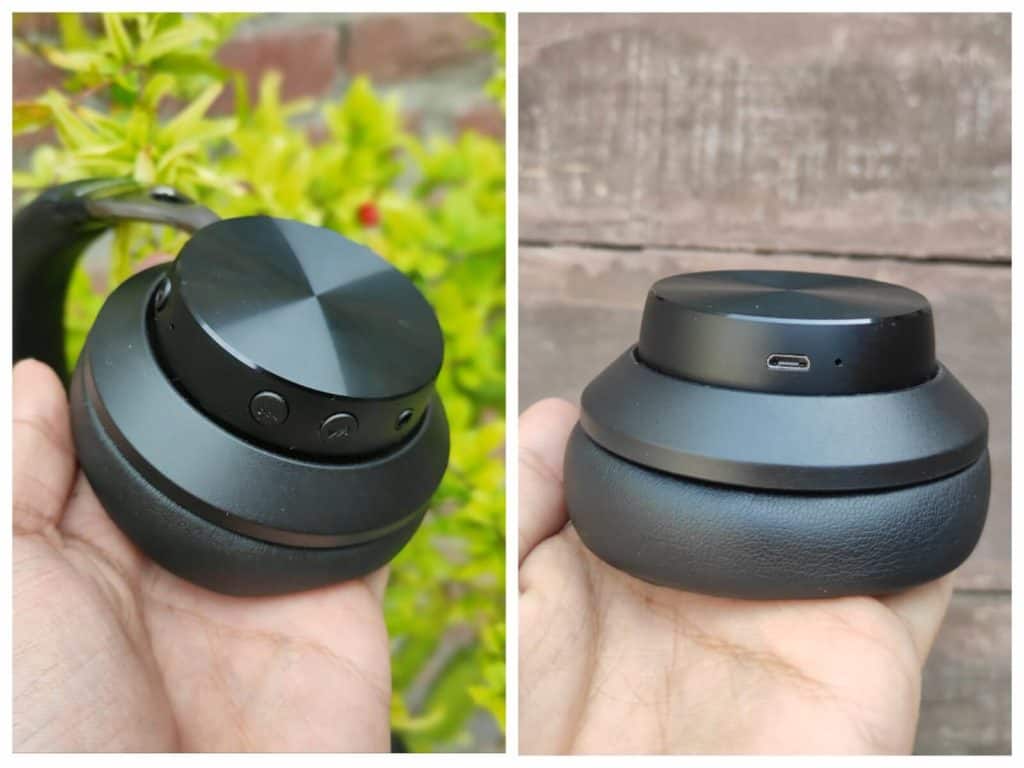 The Power button and ANC have a dedicated notification light, which blinks red and blue. Once connected the led turns blue. Similarly, when you enable the ANC mode the led light of ANC turns blue.
Further, inside the ear cubs, Left and Right are already marked with 'L' and 'R' on the respective sides. It comes in handy and tells you the correct position without disturbing the exterior design of the headphone. Oh, and on the exterior side, it has a rough design which I really liked.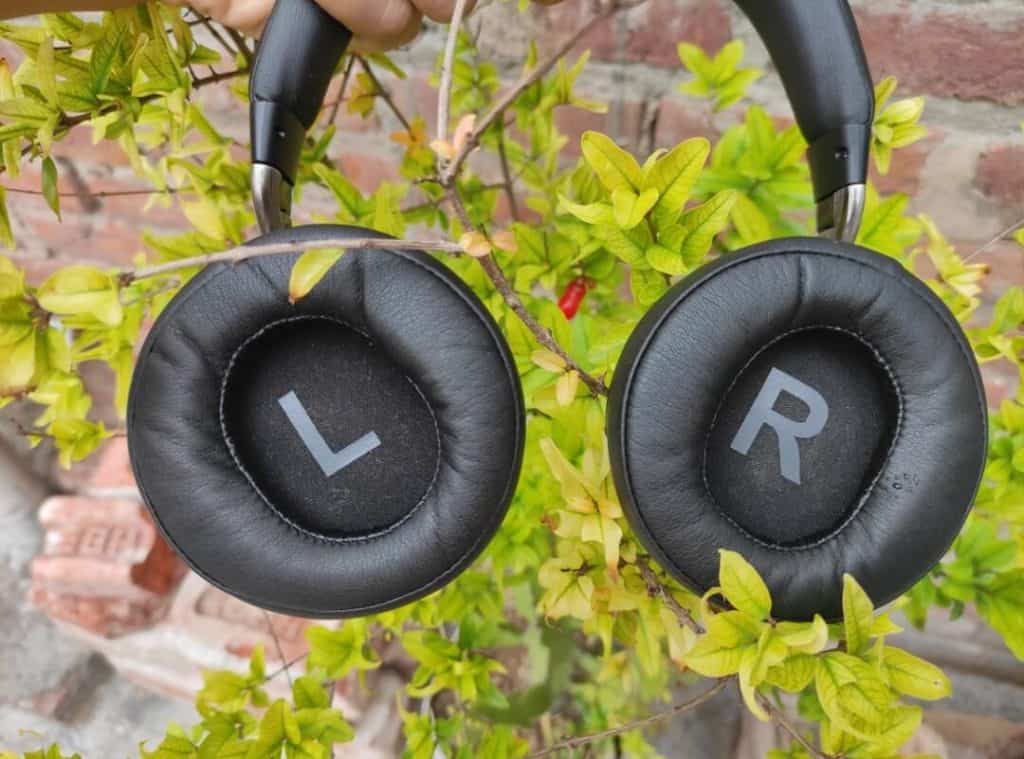 The headphone is pretty comfortable and you can wear it forever, without having any issue.
Let's dive into the ANC features
The headphone has an in-house made, self-schemed ANC V4 Chip, which is high-sensitive. According to the company, the E10 effectively reduces low-frequency ambient sound by up to 96% in noisy areas, such as airplanes, subways, city traffic, streets or a busy office.
When you enable the ANC mode it creates some sort of vacuum inside to block exterior audio. The headphone comes with a hybrid noise cancellation feature, which takes you to a quiet place. Further, the ANC mode can be used in both wirelessly and wired mode.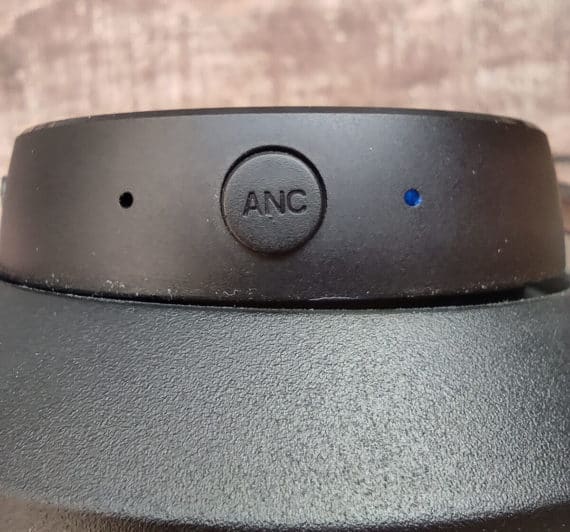 The Anti-Noise-Cancellation feature works pretty well and takes you to a quiet place.
Moving Forward to Sound Quality
The Mixcder E10 features dual 40mm Neodymium Iron Boron dynamic drivers coupled with strong audio codecs. These codes support AAC, AptX, and AptX Low Latency. The AptX-LL, E10 ensures a smoother watching and listening experience.
The Mixcder E10 produces high-quality sound, Vocals, lyrics are clear and the bass of the device is pretty good. But, one thing I did notice which didn't affect me and neither will affect you is the "bass on full volume". It's true that on the full volume the bass bursts a little bit, but on the full volume, it is so loud that you can hear it.
The sound on Mixcder E10 is clear, loud and rich with details even in ANC mode.
For connectivity, It has Bluetooth V5.0 technology. Bluetooth 5.0 ensures better sound quality, low latency, larger bandwidth (up to 33 feet/10 meter)and less power consumption.
Now, coming to the battery life of the headphone has a 500mAh Battery. The company claims that the device supports 30 hours of Playtime. However, I didn't perform any battery test but I can say on a single charge you can easily use headphones for a couple of days. The headphone comes with MSC (Mixcder Super Charging) Technology and it took almost an hour to fully charge.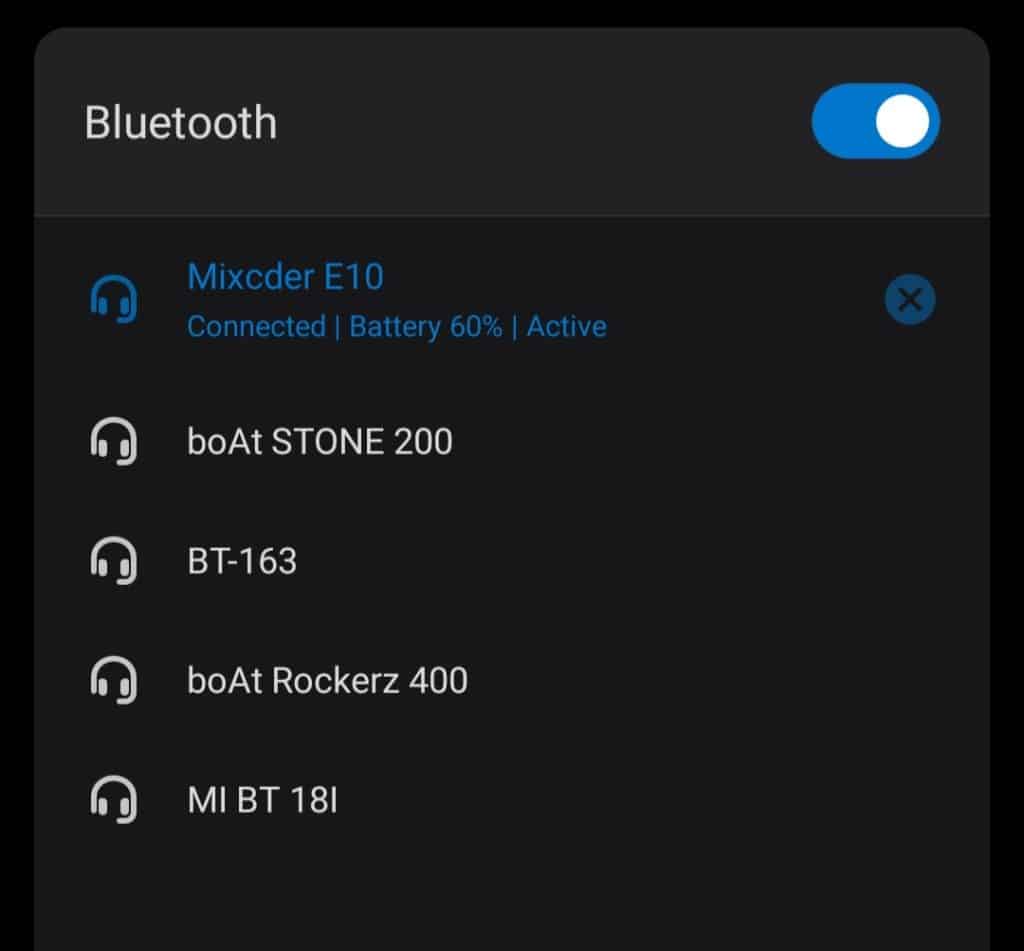 The headphone has a good battery life that, you can use it for a couple of days easily on a single charge.
Verdict
If you are looking for an ANC headphone that is lightweight, has a massive battery life and a very good sound quality you can go for it.
Apart from its big carrying case, You can buy the Mixcder E10 directly via Amazon.com additionally, you can use code MIXCDERE10 for an extra 10% discount.