Although Xiaomi isn't the fastest to deliver Android OS updates, they do roll out MIUI versions at regular intervals. Recently, they have released the next version of their Android skin, MIUI 9.
In this article, I am going to walk you through the new features and release date of MIUI 9. They have released the new version of their custom ROM along with the launch of Mi 5X. MIUI 9 will run out-of-the-box on the new smartphone.
MIUI 9 Focuses on Fluid Performance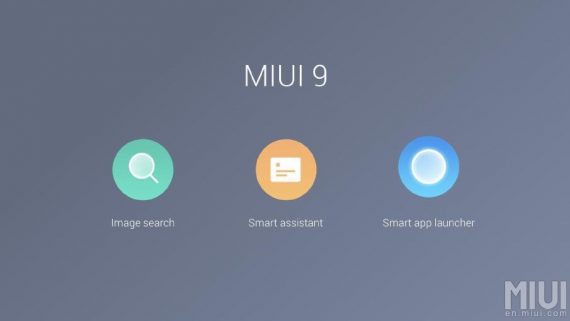 MIUI 9 comes with a bunch of new features that improve the resource allocation and thereby, performance of the devices. The company says that the time for booting up and launching applications have been significantly improved to get a smooth Android experience to the table.
A new smart image search feature has just arrived in the Xiaomi MI 5X with the new MIUI 9 that helps you find images you want from your phone by simply typing the keyword. A machine algorithm developed by Xiaomi engineers recognizes the objects in images and display relevant results.
You should know that the devices Xiaomi sells in China don't have Google services. For the same reason, you have to sideload those if you buy any Xiaomi phone from China. So, Google Assistant hasn't arrived into the Chinese Xiaomi devices yet. That's why they have developed a smart assistant to go hand in hand with MIUI 9. Swiping to the right on the home shows a Google Now or Shelf (from OnePlus)-like screen with app suggestions, weather updates, news, and more. You can add or remove widgets here as well.
The MIUI 9 is based on Android 7.0 Nougat, and it has all the native features like split screen. Along with that, it also packs in a smart app launcher that suggests the applications be used, according to the content on the screen.
Xiaomi included three new themes to personalize your device. And, they added a shortcut to turn on the flashlight on the lock screen too. The company hinted at being the global version different as compared to the Chinese version of the OS.
The OS will become officially available as developer beta from August 11. And, you can use it for Note 4X, Mi 5X, and Mi 6. We don't have a specific date, on which Xiaomi makes the global variant available for the public. The second Chinese variant roll out will begin on August 25 and the company made a list of about 12 devices released last year for it. Only in late September, every Xiaomi user can get their hands on the new OS.