Xiaomi's custom UI 'MIUI' is one of the best-customized UI with mixed reviews. 50% like it and the other half just hate it. Well, we need to stress on Ads, it shows ads everywhere. MIUI 12 has been announced, alongside the launch of Mi 10 Youth Edition 5G. The new UI brings a lot of new features, interesting wallpapers, privacy improvements, and more.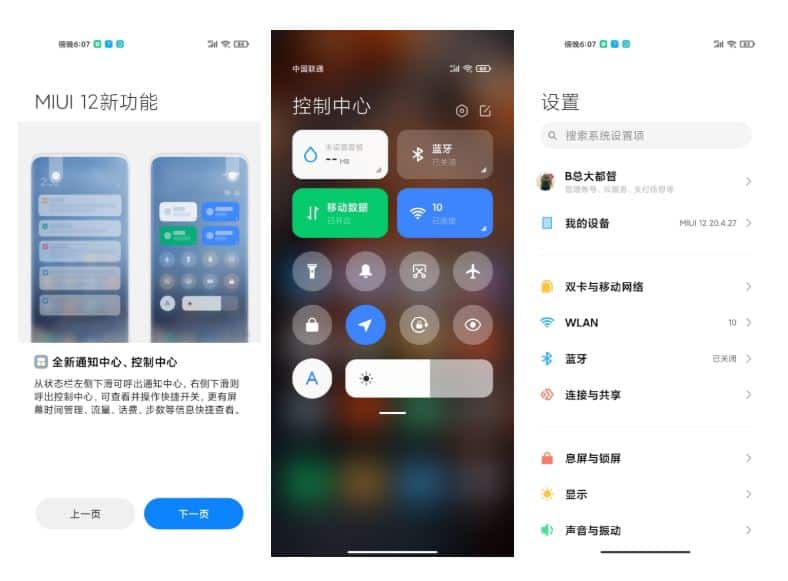 MIUI 12 New Interface
Starting from the interface of the UI, MIUI 12 now has a more simplified interface than before. Further, it also added a bunch of graphics and visual complimenting.
The UI brings a white background that highlights texts better, increased spacing between text. Also, Xiaomi mentioned that it has revamped almost all transitions, it includes screen rotation, app launch, and close. It also brings new Android 10 like navigation gestures as well.
As mentioned, the company added a host of new live wallpapers that features Mars and Earth. The wallpaper has a unique transition and motion. Starting from an image of Mars from afar, and then zoomed (after unlocking) to show you a close up of the red terrain and plateau regions. The company has used Mars exploration data to make high-precision 3D Martian land-forms for these wallpapers.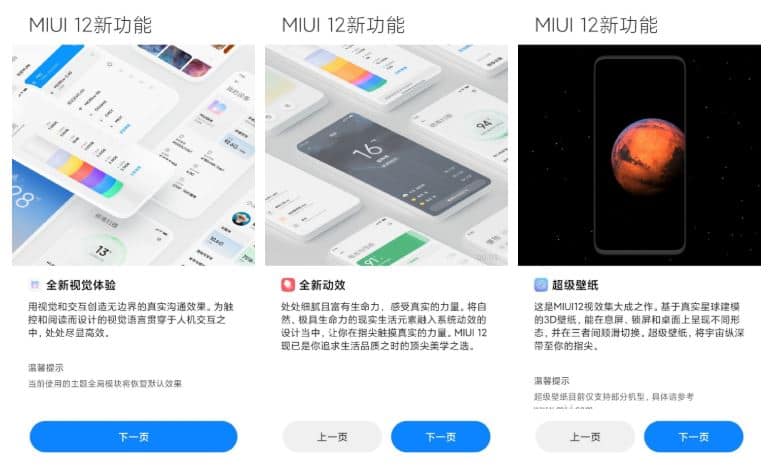 While in Dark Mode, the planet also enters the night, and it also visuals represent how the planet looks in the dark. Further, the wallpaper zooms in and zooms out when you open and close a folder. Also, Xiaomi added a host of new always-on display styles as well.
MIUI 12 Privacy Features
With MIUI 12, Xiaomi has improved its privacy and also added new features in it. It claims it has cleared the 'Android Enhanced Privacy Protection Test' done by TÜV Rheinland. The feature essentially means that it has tighter privacy controls than its predecessor.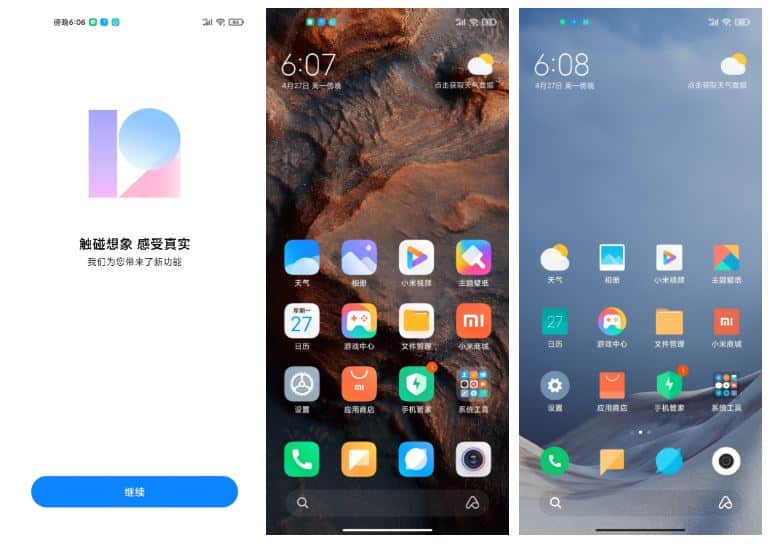 In terms of new features, it added Flare, Barbed wire, and Mask. The Flare keeps a tab on all the permissions given to different apps and adds alert when apps are using a camera or GPS.
While the Barbed Wire feature allows you to grant permission to apps for a specified amount of time. It will allow you to enable permissions for apps only once, every time, or reject at all times. Further, the Mask System feature prevents apps from accessing information like IMEI, calendar, call logs, and more.
Roll Out Dates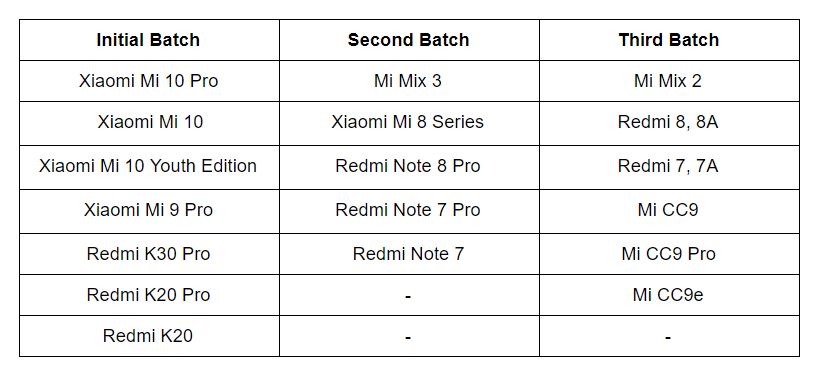 The company hasn't announced any specific date for the rollout, but it did mention the rollout will start from June. The update will roll out in three phases and to make it simpler, we have mentioned all three phases in the table above.