A recent Tik-Tok competitor 'Mitron' got more than 5 million downloads and 4.7 ratings out of 5 in no time and has been banned from Google Playstore. The application is banned for alleged violation of privacy policies
The application got hype after a viral WhatsApp message that says the application is developed by an Indian and is an alternative to Chinese social media app 'Tik-Tok'. Well, the application was not originally developed by India.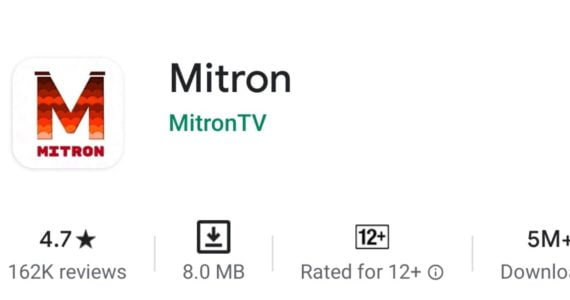 Who Published Mitron App?
The app is led by Shivank Agarwal along with a team of five members. The app was launched in April and reportedly he bought the app's source code from a Pakistani coding company Qboxus from Lahore and rebranded it before the launch.
Why Mitron Got Banned?
As you know the application is a copy of a Pakistani app (However, the source code was bought by the publisher). But Google Playstore's privacy policy clearly says that an existing app can not be published again on the Playstore without any modification.
The policy states,
We don't allow apps that merely provide the same experience as other apps already on Google Play. Apps should provide value to users through the creation of unique content or services.
In addition, any application published on Playstore should provide a "basic degree of functionality and respectful user experience." And if any application missed Playsotre's privacy and policies it would be banned from the platform and it seems that is exactly what happened with Mitron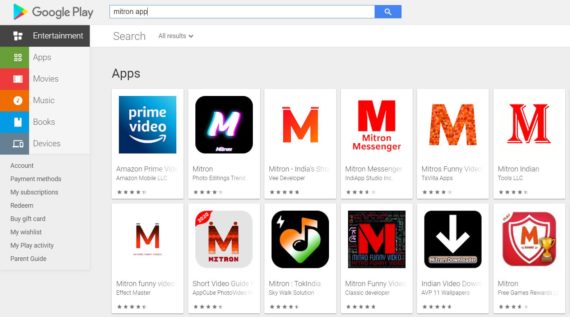 As the app now has banned you'll not find the original app but there are more new apps with similar names as you can see in the image above.
Security Issue with Mitron
Well talking about the security risk with Mitron, security researchers found that the application had the least amount of privacy and had some extreme vulnerabilities. This proves that any Mitron user's account can be hacked within seconds.
If you have downloaded the App then?
If you have downloaded the app or are using it on a mobile phone then users will still be able to use it. But, remember the app has several security vulnerabilities associated with the app. Further, as the app has been removed from the play store, there is less risk now. However, if you don't want to use the application you can delete it from your mobile.