Microsoft has started testing a news and interest widget on the taskbar for Windows 10. The widgets are customizable, based on the user's interest and preferences.
The new widget will be available on the left side of the notification area in the taskbar. It is currently being rolled out to Windows Insiders members with build 21286 in the dev channel.
What's New in the Update
In a blog post, Microsoft announced the rollout of the news and interests widget on the Windows 10's taskbar. Besides the widgets, it also has new features such as Modernized Storage Spaces Settings, New File System Command Line Tool DiskUsage, changes and improvements, and fixes.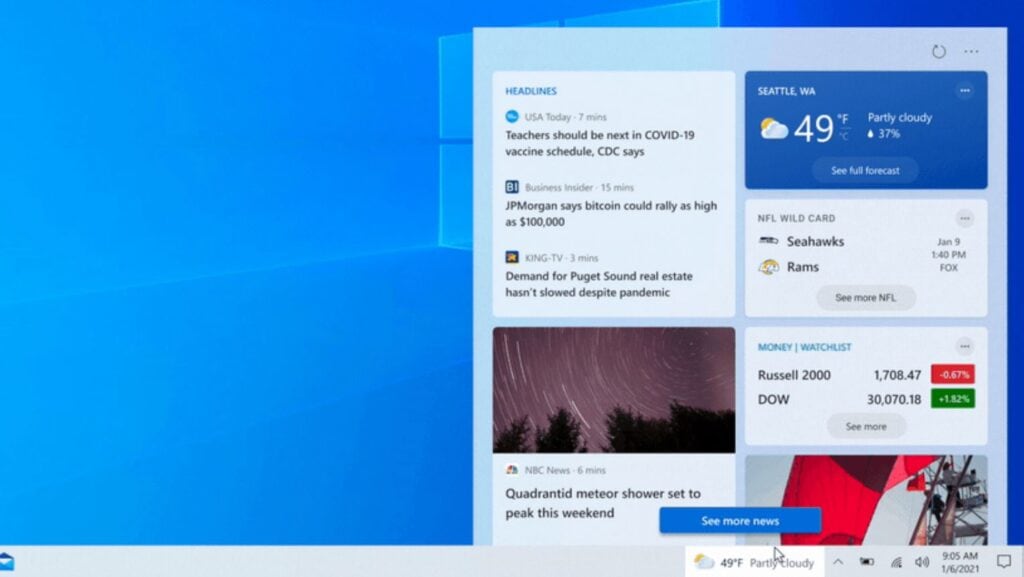 As mentioned, the widget will show up on the left side of the notification area on the taskbar. Clicking on it will expand a dialogue box that updates you with the latest news and other content from over 4,500 global brands. It also displays weather updates, stock market information, and more.
The widget on the taskbar is customizable, and users can select the content they like to see. Users can select More options and choose More stories like this or Fewer stories like this. It has also given the option to use emojis to react to stories.
The update also comes with an enhancement to the file system utility family, called DiskUsage. This will enable users to view and query disk space usage via the command line. With this users can now track files and directories. It also supports extensive filtering and output customization options.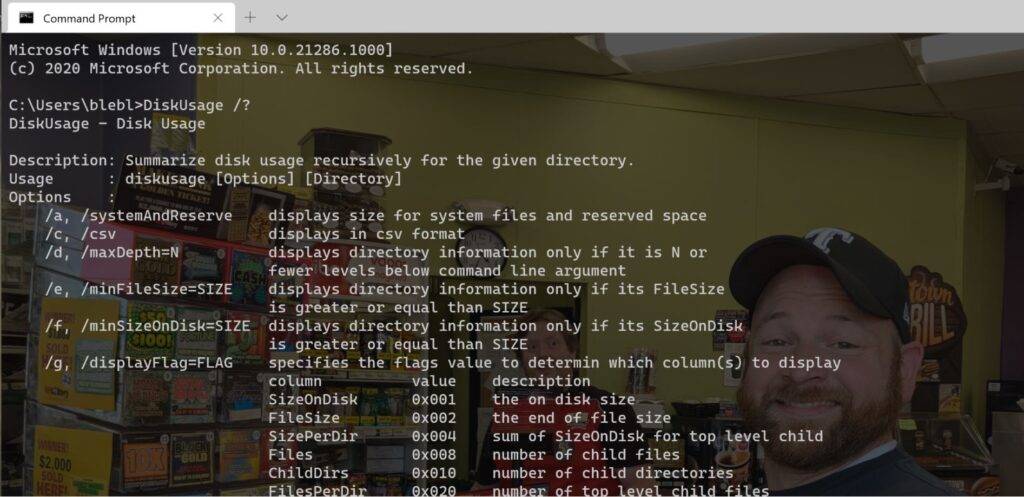 Moreover, users can now create and manage Storage Spaces from within the Settings app. The new setting lets you create storage pools and storage spaces, adding, removing disks, and optimizing pools. You can find this at Settings > System > Storage > Manage Settings.
Lastly, the update comes with a lot of bug fixes and improvements.
When You'll Get the Update!
Microsoft says the new widget on the taskbar is currently only available to Windows Insiders. If you don't, Insider is a program from Microsoft which lets enrolled users to see what's next for Windows. If you want to join the Windows Insiders program you can click here.
For now, the update is available to Windows Insider members in Australia, Canada, Great Britain, India, and the US. The company also mentioned that users will also require the new Chromium-based Microsoft Edge browser installed on their PC for the best experience with the new widget.