As we all know, Apple is currently running away with the sales of wireless earbuds. This is because Apple AirPods are currently the best truly wireless earbuds in the market. There have been attempts made by many such as Xiaomi AirDots and the likes but no one came close. Google also released its wireless earbuds called Pixel buds but they also failed to deliver.
Now, it seems like Microsoft has decided to give competition to Apple in this department. Because Thurott has reported that Microsoft is working on its pair of truly wireless earbuds. This earbuds will come with the Surface Buds moniker. Apparently, they have been codenamed 'Morrison' by the Redmond-based tech giant.
Microsoft Surface Buds coming to compete with Apple's AirPods
Microsoft is said to be working on its very own truly wireless earbuds if reports from Thurott.com are to be believed. The publication says that multiple sources have confirmed to them that Microsoft is building Surface-branded earbuds. Last year, Microsoft even released Surface headphones in the premium range and these earbuds will be launched in the Surface lineup too.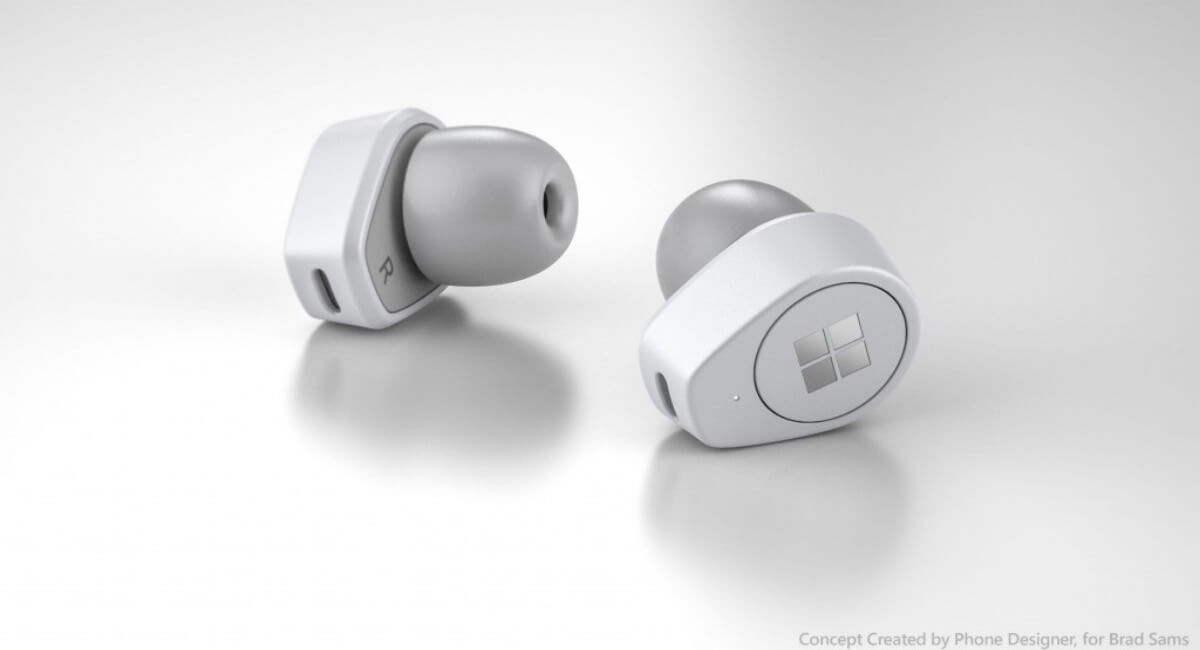 Also, Thurott.com has revealed that the Surface Buds have been codenamed "Morrison" internally. With the launch of Surface Buds, Microsoft is trying to cover its audio technology by providing both in-ear and over-ear options.
The publication has also revealed a concept render of the expected design for Microsoft Surface Buds. And it is fair to say that the Surface Buds look exactly like a Microsoft product. We have the Microsoft logo at the back of both the earbuds. As they are truly wireless, they will be work independent of each other as well.
But it is also fair to say that the design of Surface Buds is very different from Apple AirPods which is its main competition at the moment. Thurott.com also reveals information about the features of Surface Buds. First and foremost, the Surface Buds will definitely have Cortana Integration as its voice assistant the same as Apple's Siri.
It is also likely that Surface Buds will have noise cancellation. It is also expected that the Surface Buds will have a "way to improve interactions between a phone and the earbuds to make reading content easier on the phone".
We don't know exactly how this feature will work but it sounds like the Surface Buds will read text from phone and read it out on the buds. Finally, the Surface Buds are expected to be released this year but the project might get delayed as well.