Are you tired of the same design you see over and over again on Windows 10? It seems like Microsoft thinks the same!
In November, there was a report about Microsoft's incremental Windows 10 update, with the code name Project Neon. Now some sources unveiled the screenshots depicting the design changes.
In this article, we are having a closer look at what MS aims to bring with the new update.
Windows 10 is Going to Get a Design Revamp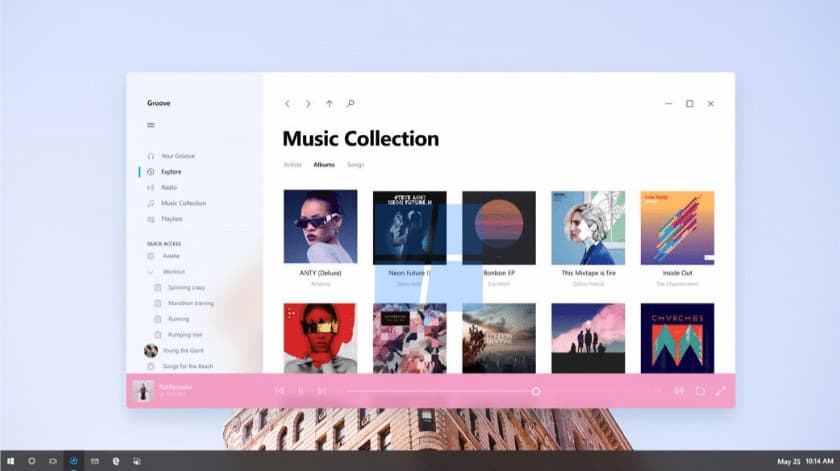 The new update focuses more on the consistency, transitions, simplicity, and of course, elegance.
Project Neon mostly is going to be the combination of new and old features from the previous versions. For example, the leaked screenshots and GIF images point to the possibility of having the aero theme from Windows 7 and transition animations from Windows Phone 8.
MSPower User reports that the significant feature in the update will be Acrylic, which is a function that blurs sidebar to give more focus to the main content area. When you access an application, Windows 10 can blur sidebar, navigation bar, and background as well.
Project Neon will impart some significant design changes for native apps like Groove Music and Outlook as well. When you browse an artist category on Groove Music, the image will get smaller as you scroll down. On the contrary, you can see it getting bigger when you scroll up too.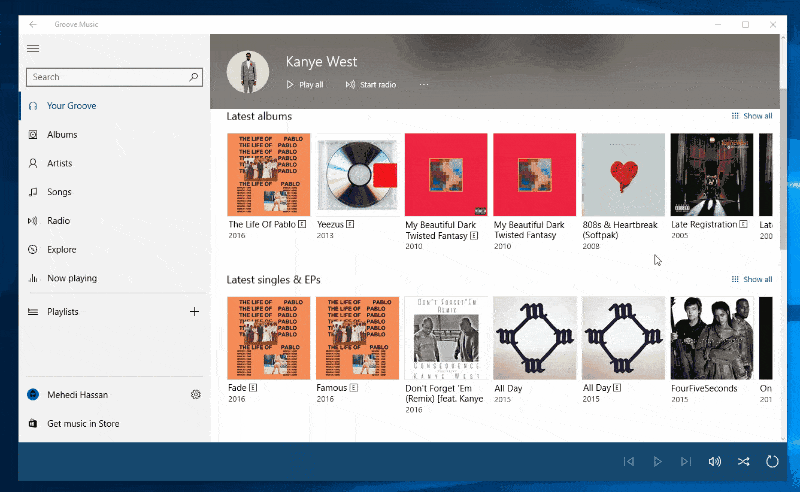 You can have a look at the following image to know how the background blurring mechanism works.

Also Read:- 30 Amazing Free Windows 10 Themes of the Animal Kingdom (For Animal Lovers)
When you hover over an item, the OS will highlight the same with a backdrop, and yeah it seems much more natural now.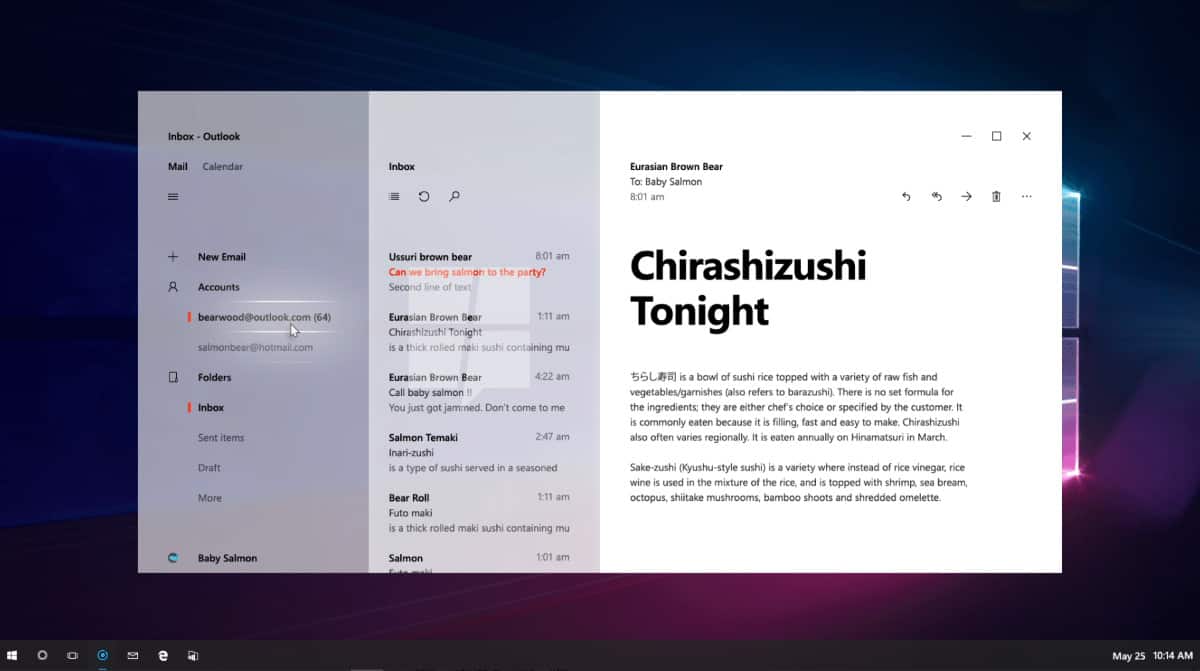 On a closer look, you can recognize the changes made by Microsoft with the taskbar.
We can't say that this is all about Project Neon because it is still in the developmental phase. The real update will be more or less similar to what we see or read.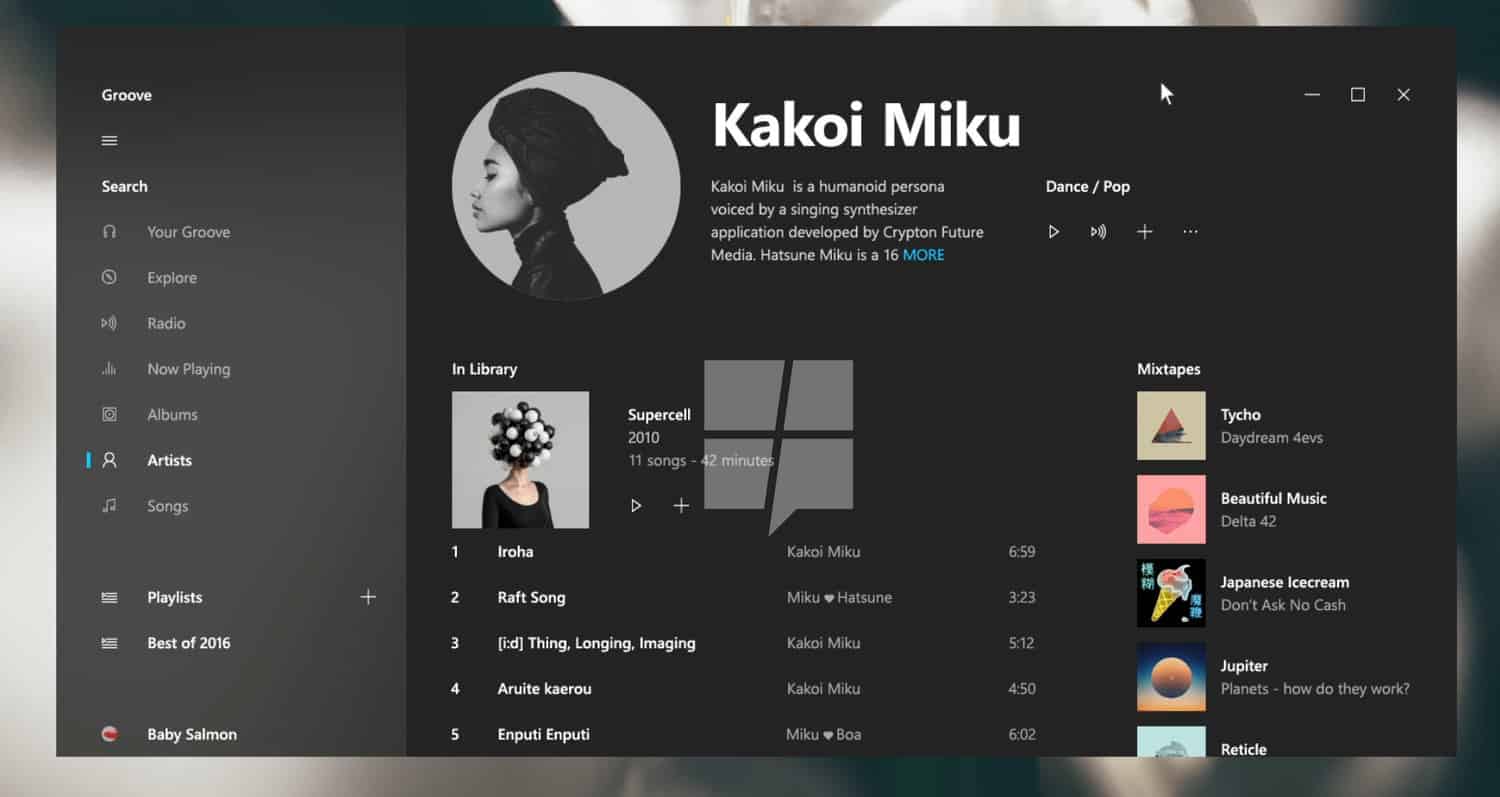 But one thing is sure that they want to change the design of the OS, in a simple way. The speculations suggest Microsoft wants to alter a lot of little things on the operating system to make it look a lot cooler and smoother.
Also Read:- 8 working ways to fix Start Menu and Cortana not working bug in latest Windows 10 update.
There is no official confirmation or announcement about the release date. We guess it will happen this year itself. Unless they give an official statement about the project, the features and changes remain unexposed.
However, Project Neon is expected to be shipped with Windows Redstone 3.