Microsoft has made all the arrangements to bring their latest suite of Office applications for 2021. The Office 2021 is arriving on the same day; which the tech giant is releasing the Windows 11 operating system.
The Office 2021 from the software giant is a separate pack of applications that is free of subscriptions unlike Office 365. Also, Office 365 will receive few upgrades along with the launch of Office 2021.
Microsoft Office 2021 Updated Features
The list of updated applications that Office 2021 brings includes Word, Excel, PowerPoint, OneNote, Outlook, Access, Project, Publisher, and Visio. The Office 2021 comes with a few additional features in comparison to the previous iterations that include few tools found on the 365 version. The tools coming from 365 to Office 2021 are real-time co-authoring, OneDrive support, and even Microsoft Teams integration.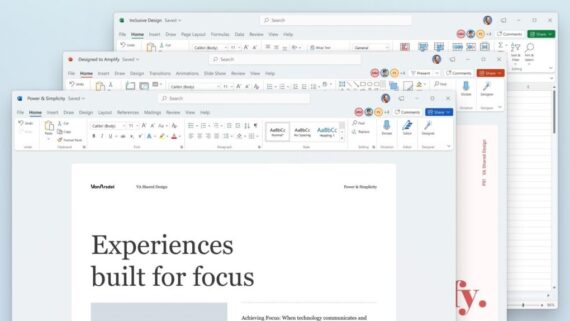 In addition to these new features, the developers have updated the interface with few visual changes; that doesn't go far away from the previous versions and gives a familiar approach. The new design changes as per Microsoft helps in keeping more focus on the work with everything in the right place.
The changes made include a neutral color palette, refreshed tabs in the ribbon, and softer window corners. Users can now identify others that working on the same document with colorful presence indicators. Also, the applications on the new version of Office can change the theme from light to dark; according to the system default theme on Windows.
On the other hand, the release of Windows 11 is confirmed along with Office 2021 and Microsoft has fixed key bugs on the operating system. The fixes on the operating system include bugs related to the Start, Taskbar, and Search in Windows 11.
The recently released Windows 11 Insider Preview Build 22468 has received these few fixes and many other fixes; regarding the UI will make a presence in the stable update on October 5 release.
Office 2021 Prices and Office 365 Subscription Rates
Microsoft Office 2021 as per the reports is starting at $149.99 for the Home and Student version with all the applications. On the contrary, the Office 2021 Business includes all the applications featured in the Home and student; along with Outlook for PC and Mac, and the rights to use the apps for business purposes at $249.99.
The Office 365 subscription starts at $6.99/month or $69.99/year for an individual account. The family subscription that allows up to 6 users for Office 365 is priced at $9.99/month or $99.99/year. The 365 subscription pack comes with all the applications along with Access and Publisher for PC and Mobile.