Microsoft Teams is all set to bring the push-to-speak walkie-talkie type of feature on its platform soon. The walkie-talkies feature is a way of communication at closer distance locations. Due to the pandemic, many businesses and corporate companies have steeped towards work from home. All these reasons combined paved for the growth of video conferencing software; like Zoom, Microsoft Teams, Skype, Google Meet, and Webex.
The video conferencing tools along with their popularity have developed new features and many other improvements for users. The workplaces around the world are opening up slowly at a gradual pace.
Hence, Microsoft Teams has taken a new initiative for the employees that are required at work sites.  Therefore, the upcoming updates on the Teams video conferencing software; will feature the push-to-speak walkie-talkie feature.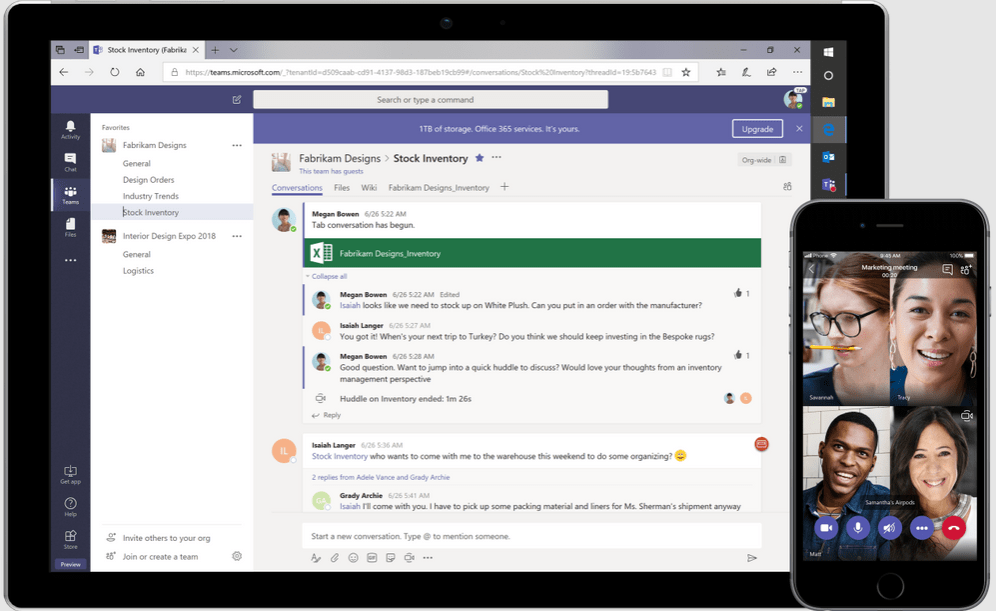 Microsoft Teams: push-to-speak walkie-talkie feature explained
Microsoft is going to imitate the functioning of the traditional walkie-talkie on to their push-to-speak feature on the Teams application. The users can listen and talk to other users with a push of a button while using this feature on the Teams software.
Apart from this, users don't need to carry any other additional device in their pockets. This is because they can talk with their peers right from the application installed using the push-to-talk button.
The push to talk walkie talkie feature gets encryption security from Microsoft which makes the conversions even more private. The traditional walkie-talkies have no such encryption security because of the use of frequency technology. Moreover, the walkie-talkies are range limited whereas the feature on the Teams runs on the internet.
The technology allows other walkie-talkie users to tune into a frequency that others conversation is taking place. This means they can listen to whatever they speak; whereas the Teams has no such provision because of digital conversation and encryption.
This new feature will give many frontline workers and other users a sigh of relief that is in the field on a job. As they can easily communicate with their co-workers at a push of a button on Microsoft Teams.