Am I the only who is in a confused state if tablets can really replace laptops? Perhaps not. But I wonder if that is really achievable. I mean, there are many big players who are consistently trying to ensure that. Microsoft is pretty seriously involved in developing tablets, with a tagline "Meet the tablet that can replace your tablet" for Microsoft Surface Pro 3 and now it's again the same for Microsoft Surface Pro 4.
Microsoft almost was close enough to create a beast by launching the Surface Pro 3 but lacked in some context. However, now with the launch of Microsoft Surface Pro 4 tablet, it intends to gain a huge market share in the tablets (like it did for the laptops).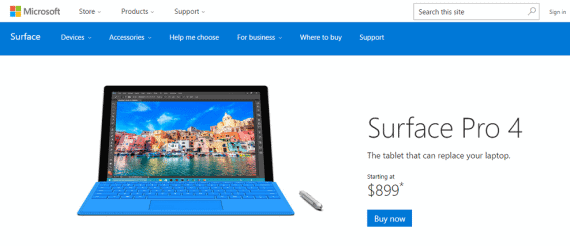 Design of Microsoft Surface Pro 4 Tablet
Microsoft Surface Pro 4 looks pretty decent with good looks and I believe its performance would too be stunning and remarkable. A few improvements in the design: eliminating the capacitive Windows button has greatly reduced the size and also looks very well now. I mean, who would really like to see it when he's using it with the keyboard attached?
The screen size of this beast is 12.3 inches with the aspect ratio of 3:2. Also while comparing the previous version, the ppi (pixels per inch) have been improved a little to 267 from 216. In my opinion, it would have been much better with 300 ppi or so, don't you think?
Microsoft Surface Pro 4
The resolution of the screen is 2736 x 1824. However, there really isn't a much improvement or difference in the resolution from the previous version (considering the perspective with the naked eye). Unless you compare them side-by-side, you wouldn't notice any difference on the screen.
Also the thickness is reduced from 9.1 mm to 8.4 mm which is also almost not a great thing to consider. But yes, elimination of the Windows capacitive button is much needed and it is done.
Specifications of Microsoft Surface Pro 4 Tablet cum Laptop
I know that you are eager to get the specifications for this beast. And mark my words, you will not be disappointed with the specs. Microsoft has not confined strictly to build this beast with just normal set of specifications. It allows you to choose a set depending on your requirement.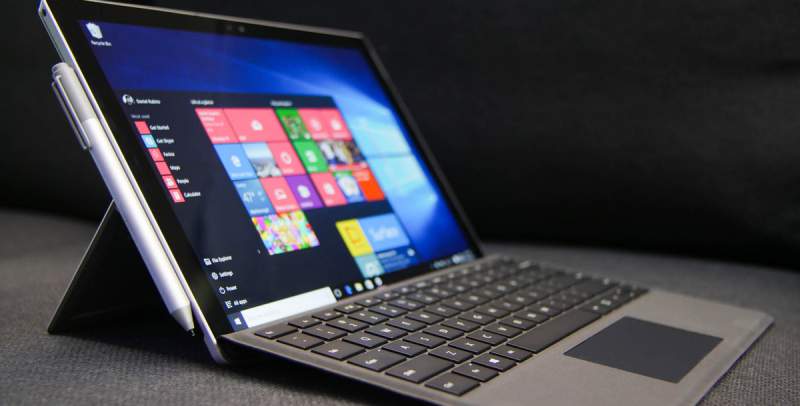 The selection ranges from Intel Core M3 processor to i7 processor along with the RAM ranging from 4 GB to 16 GB. Microsoft has also made it possible for the users to choose the HDD space from 128 GB to 1 TB. You can have the complete authority on what you need for your Surface Pro running on Windows 10, what else do you need?
Also, according to Techradar, the Microsoft Surface Pro 4 Tablet is 30% more efficient than its predecessor and 50% more efficient than Mac Book Air. So, the specs sheet you want for your Surface Pro 4 is completely of your choice.
How Good Would It Be To Go For Surface Pro?
I would say, Microsoft Surface Pro 4 Tablet would be a great choice, if you're one among those who is not very well accustomed to laptops and wanted something lighter. As the Surface Pro 4 comes with a wide range of selection in the specs you need in the beast.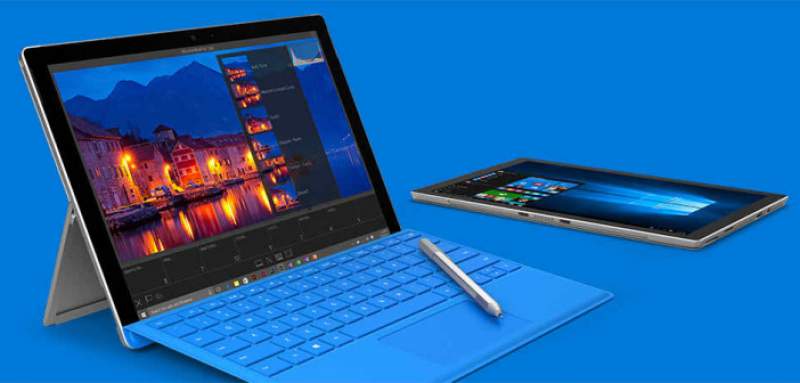 Also, the performance of Surface Pro 4 is impressive according to reports and is worth the price.
Price with Specifications
You can check and compare the variants and their price accordingly in the below comparison. Also, you can customize yourselves at their website before ordering the new Microsoft Surface Pro 4 tablet. The price will vary according to your specs you choose. (More details here)
Microsoft Surface Pro 4 Price
| Country | Price |
| --- | --- |
| India | Starts from Rs. 60000 |
| USA | Starts from $899 |
| Dubai | Starts from AED 3300 |
Round Up
So, what do you think of the new Microsoft Surface Pro 4? It is really an awesome tablet at that price range, isn't it? And the part I mentioned above, "50% efficient than the Mac Book Air" really interests me. Let us know what you feel in the comment section below.