Over the years, people trolled the default web browser of Windows (Internet Explorer) as the software used for installing Google Chrome. Even if Microsoft improved the engine with Edge, they couldn't get past the monopoly of the search giant.
In an effort to bring the browser directly to the Windows operating system, Google has released the app on Microsoft Store. Little did the company know the app went into the oblivion as Microsoft has removed it hours after the release.
Google Chrome Installer App Removed from Microsoft Store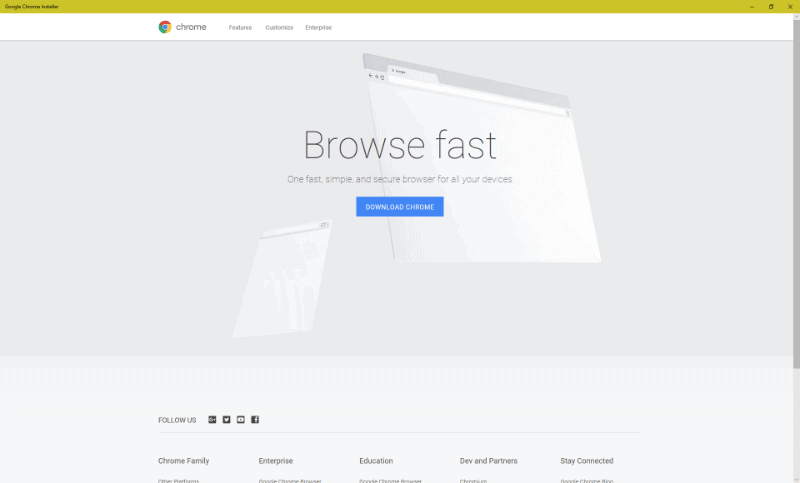 If we want to install Google Chrome on Windows 10, we will have to open the web page, download the installer and open it up. With the app on the Microsoft store, we shouldn't have to do that. That's why Google released an installer app of their browser for Windows users.
A Microsoft spokesperson told the media that the app violates their store policies. What the Mountain View-headquartered tech titan did was publishing an app that redirects the users to the download page. Means, you have to manually install the browser just like you do without the help of a special application.
He also welcomed Google to build a standalone browser app for the users. You might have already heard of Microsoft's Windows 10S project, which is a lighter OS for less-powered systems. A computer running on Windows 10S can only run standalone apps available on the store. For the same reason, Microsoft has made it mandatory for the applications to use the engines provided by the company itself.
The constraint that pulls back Google from developing a dedicated application for Windows computer users is Chrome runs on an in-house engine named Blink. As you read earlier, Microsoft wants all the browser apps on the store to have the base of their own engine (to make it feasible Windows 10S systems). Given the minimal number of devices running on Windows 10S, Google isn't ready to spend their resources on developing a new application.
The speculation is that Google published an installer app to fight the mimicking browsers on the Microsoft store.
The war between both the companies on their respective browsers started from the time Edge came out. In April this year, Microsoft even claimed their Edge provides with 2 hours more battery backup than Chrome does.
On a side note, Google announced they will release a native ad blocker for Chrome on February 15, 2018. It will help the users stay away from malicious scripts and irritating pop-up ads.s