Microsoft has officially released the latest and most stable version of its unified office app. The app combines all Microsoft's Office apps including Word, Excel, and PowerPoint. You could use a single Office application to edit and format various documents instead of downloading a different app to work for a specific format.
Well, if you don't like switching between various apps during working on different files or you don't want to download multiple office applications, the new All-In-One app is a prime solution for you. The app is designed to streamline all your documents formats by putting the best of Word, Excel, and PowerPoint under an umbrella.
Microsoft says:
The office app is designed to be your go-to app for getting work done on a mobile device.
The apps have a clean UI and can support Android devices running on Android 6.0 or higher.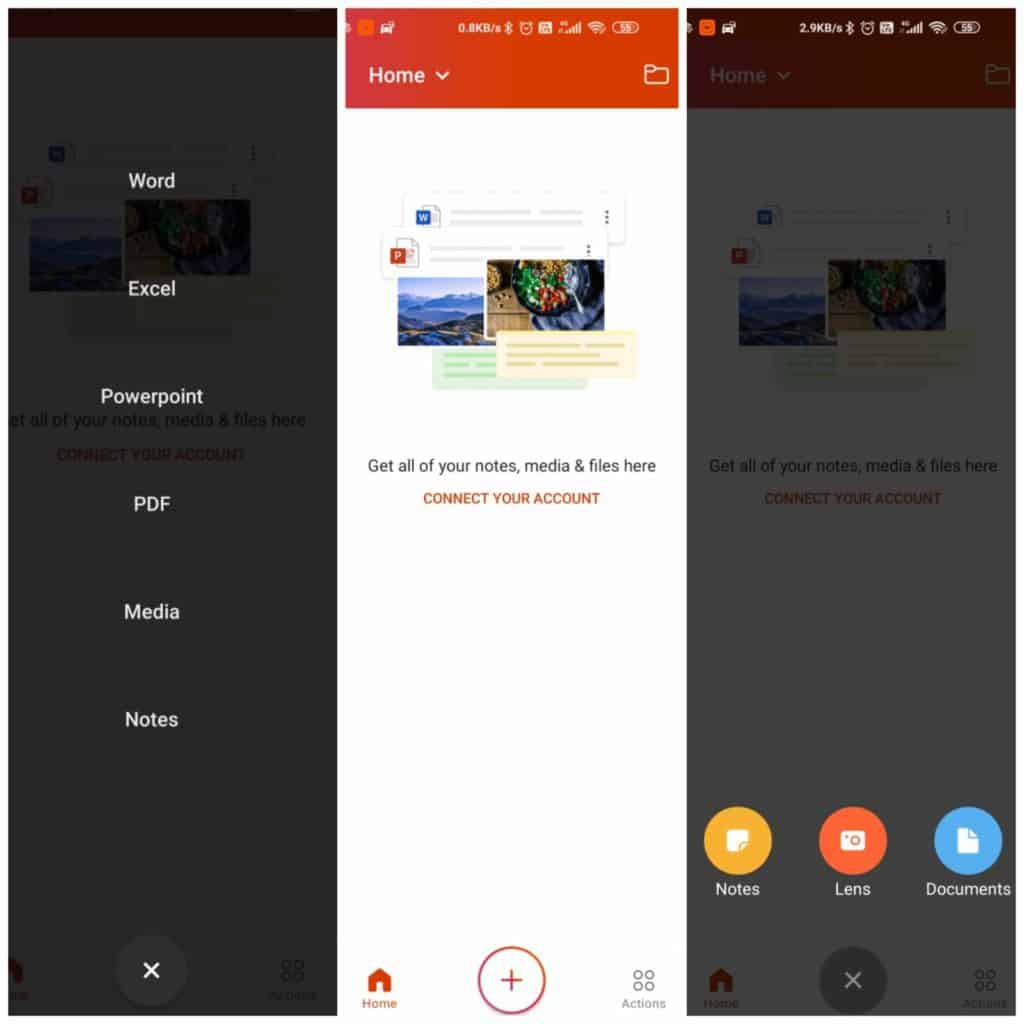 The app comes with a lot of cool features. Here is a glimpse of the cool features of the app.
All-In-One Office App Cool features
The app allows you to share documents between your smartphone and computer, but it has a size limit of 10MB.
Users can also share documents between smartphones by clicking on the "Share Nearby" option.
The app can convert image to text and image to the table which is a pretty handy feature.

App also allows to do more things with the PDF like you can add a signature, scan PDF and can also create PDF from the picture.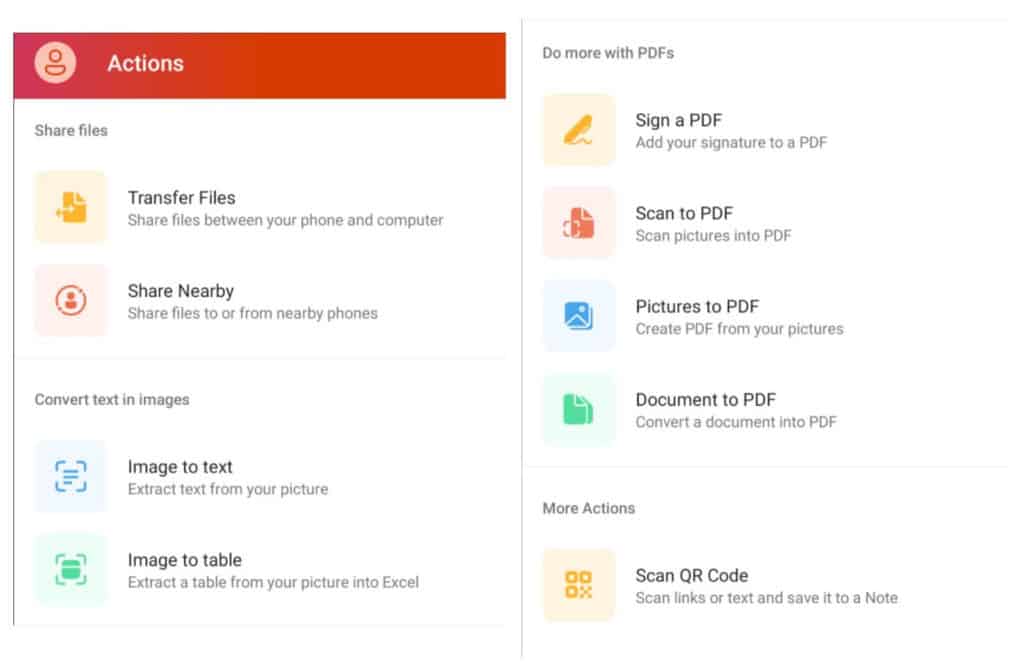 To remind you, earlier Google provided the same amalgam of these apps on the Google Drive app. Under the Google Drive application, users could access all Docs, Sheets, and Slides, which are similar to Microsoft's Word, Excel, and PowerPoint. But, Google ends up the feature and split the feature into a separate app.
Microsoft is now taking the same way by combining all its office apps into one simple application. Along with this the Android app also includes OneDrive connectivity and support for signing and scanning PDF files.
For now, the app is not supported in tablets and Chromebooks and there is no confirmation from the company when the app will support more platforms and different devices.
The new All-In-One Office app is only available in the Google Play store. You can download the app by simply searching the app name i.e, "Microsoft Office: Word, Excel, PowerPoint & More" on Play Store or you can click in this link to download the app.