Microsoft announces their new Surface Laptop SE variant that features an exclusive Windows 11 SE operating system. The brand is targeting this new entry-level variant specifically for the education sectors that include School Students.
Thus, Microsoft has used their new specially designed Windows 11 SE operating system made for Students. Apart from this, the tech giant is taking on the competition with the Chrome OS laptops; around the world with this launch.
Microsoft Surface Laptop SE Specifications
The SE variant of the Microsoft notebook sports an 11.6-inch display with a screen resolution of 1366 x 768 pixels. The laptop runs on specially designed Windows 11 SE with features and options more inclined towards students.
Furthermore, An Intel Celeron N4020 or N4120 processor powers the laptop coupled with Intel UHD Graphics 600 GPU. The onboard storage includes 4GB or 8GB of RAM, and 64GB or 128GB of eMMC storage.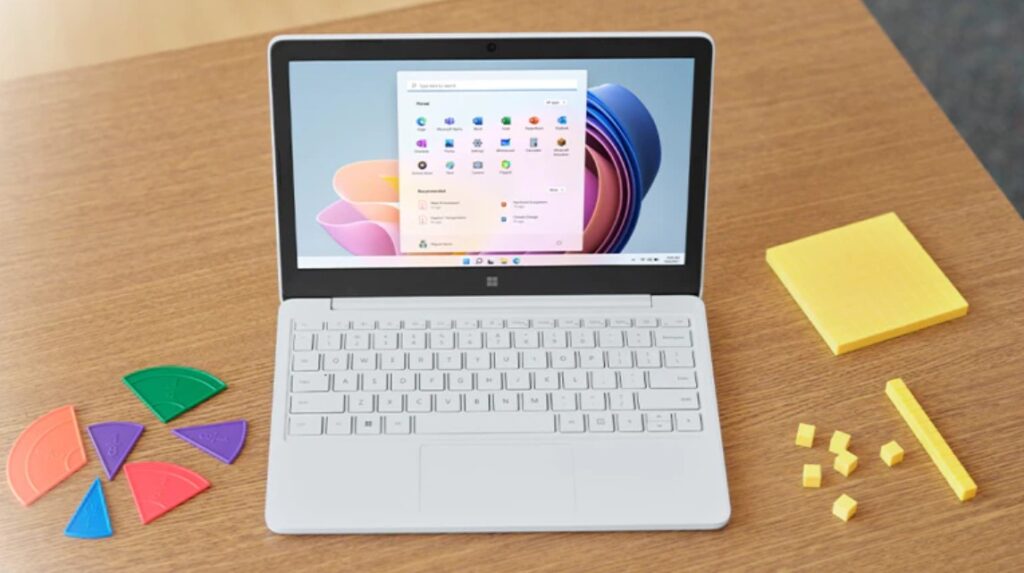 The front of the laptop features a 720p webcam on the top of the screen; that works well for virtual classes and online meetings. Besides, the connectivity options of the laptop include a USB Type-C port, a USB-A port, and a 3.5mm headphone jack.
Also, the notebook comes with stereo speakers for better audio for listeners. The battery performance as claimed by the tech giant is up to 16 hours of usage on a single charge.
Features of Windows 11 SE: A Simplified Version of Windows 11
The new operating system used on the Surface Laptop SE is a streamlined version of the Windows 11 for the lower-end entrant laptops in the market. Moreover, the users will witness a very basic version of Windows with no third-party application support and other limited features from the original OS.
This is not a new thing as previous Windows S versions featured a similar type of interface; with fewer distractions and limited pre-loaded applications.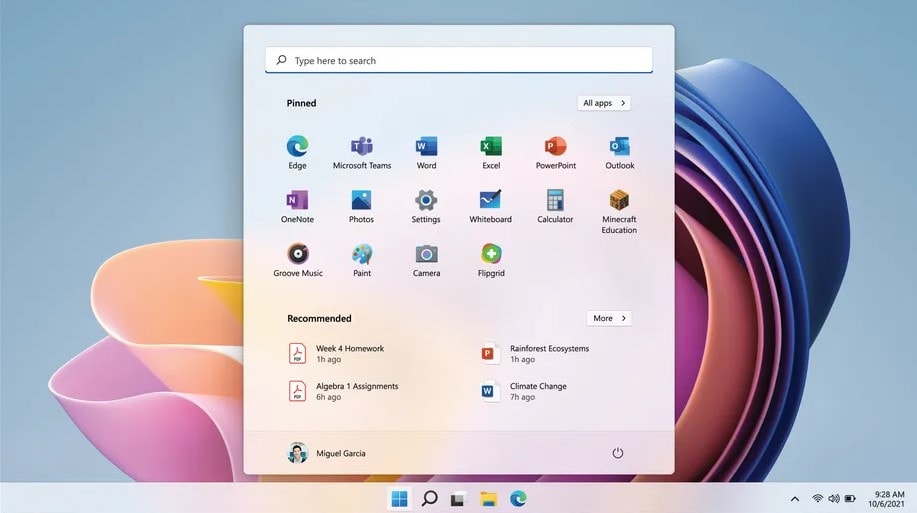 The interface of the SE version is very similar to a centrally assorted Start and taskbar menu from the original version. Besides, the Windows 11 SE version doesn't have support for higher-end systems that feature 4GB or 8GB of RAM and 64GB or 128GB of storage.
Also, the primary aim for bringing this new version of Windows is to conquer the Chrome OS laptops market; which is mostly found with the students around the world for lighter tasks.
Price and Availability
The latest Surface Laptop SE comes at starting price of $249 for the base model, 4GB RAM, and 64GB internal storage. The higher storage variant that features 8GB RAM and 128GB storage version comes at a price tag of $329.
The laptop will be available through the popular country's that take advantage of this device like the US, UK, Canada, and Japan from 2022.