After the bezel-less display the 18:9 screen-to-body ratio seems to be trending among gadget enthusiasts. LG debuted the feature on their G6, followed by Samsung on S8 and S8 Plus.
Micromax started sending invitations for a launch event on August 22. We expect the company to unveil their all-new Infinity smartphone series, resembling the design of Samsung Galaxy S8.
Micromax Confirms Infinity Smartphone Launch on August 22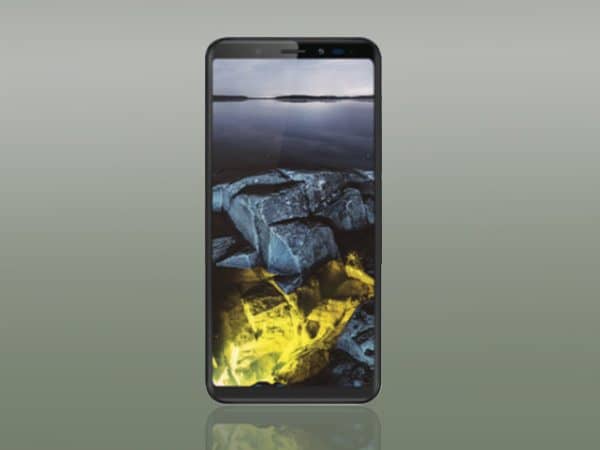 Micromax has been off the track in the mid-range smartphone segment due to the competition from Chinese manufacturers. They went far behind due to the comparatively fewer specs to price ratio.
The launch event invitation from the company includes the top of the display with scenery in the background. Looking at that picture, we can clearly understand that the smartphone is going to have smaller bezels.
They have written on the invitation, 'Let's put a number to infinity'. Given the hints, we strongly believe Micromax will follow the footsteps of Samsung to come up with an infinity display sporting 18:9 aspect ratio. If you don't know, the 18:9 aspect ratio offers better screen real estate without making the whole device bulky.
The speculations point to the possibility of Micromax launching three smartphones under the name Infinity, of which one being a 5.7-inch device.
The indigenous smartphone company is not the customers' choice when it comes to specifications. They always offered inferior components as compared to the competitions in the market. But this time around, they might not go with the traditions and include a Snapdragon processor in the smartphones.
We hope them to opt for unibody all-metal design. The phone might also sport a high-end camera having the capacity of snapping some good quality photos.
Barring the other features, the unique selling point of the Infinity series would be near the bezel-less screen with 18:9 aspect ratio. Provided we haven't got many devices with this specification yet, Micromax might embark an all-new popularity they didn't see in the past.
If you are a gadget enthusiast, you might have heard of the new mid-ranger recently launched, LG Q6. It has the 18:9 screen to body ratio. Nonetheless, LG failed to keep up with the competition as we dig deep underneath the hood.
In case Micromax succeeds in integrating on-par specifications into the Infinity series smartphones, they have better chances of getting back their lost glory. We have got a few days to speculate and guess. They are going to launch it on August 22.