Xiaomi has launched Mi Router AX6000 in China. The AX6000 comes with Wi-Fi 6 support, six external high-gain antennas, and one external AIoT antenna. The router offers a number of security features and comes with a management app. It works on Android, iOS, and Web.
Xiaomi claims that the new AX6000 provides double bandwidth and double speed than its predecessor AX3000. For your information, the AX300 has 4×4 80MHz bandwidth while the AX6000 features 4×4 160MHz bandwidth.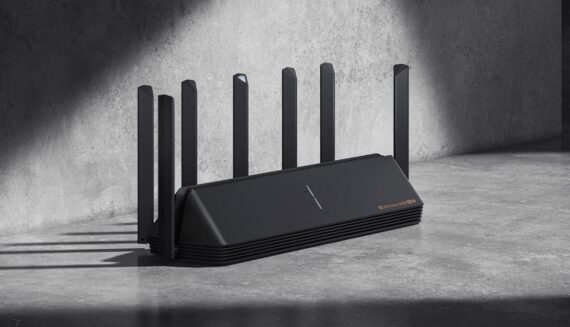 Mi Router AX6000 Specifications
The latest Mi router is powered by the Qualcomm IPQ5018 processor. It uses a 1.0GHz Network Processor Unit (NPU). The router has 512 MB RAM and also supports dual-band. It claims to make 248 devices online at the same time with stable connections across all. The company claims it can deliver up to 574Mbps speeds on 2.4GHz frequency and up to 4,804Mbps on 5GHz.
The Mi Router AX6000 supports Wi-Fi 6 with six external high gain antennas and an external AIoT antenna. IT runs on MiWiFi ROM based on OpenWRT. It is said to have a natural heat dissipation design to keep it cool with 24×7 operation.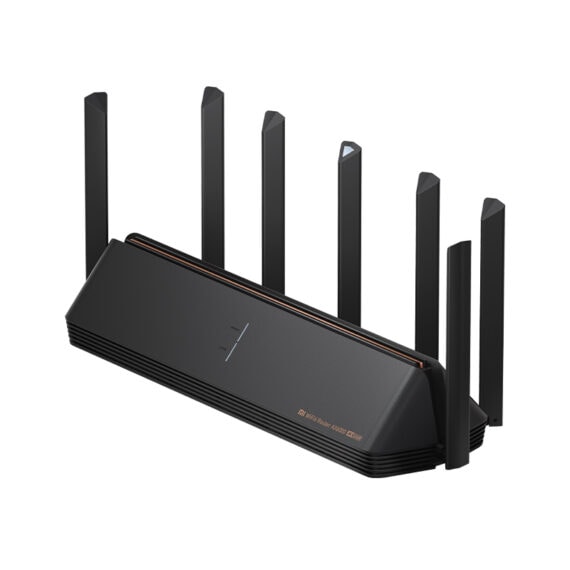 For Indication, it has LED indicators for the system, internet, AIoT status, and network ports. It has connectivity for up to 16 devices due to Multi-user Multiple-Input, Multiple-Output (MU-MIMO) and Orthogonal Frequency-Division Multiple Access (OFDMA).
If you don't know, both MU-MIMO and OFDMA are multiuser technologies, which enable simultaneous bidirectional communication between an access point (AP) and end-users.
The company claims the router works seamlessly with the company's other AIoT devices and will synchronize the Wi-Fi password across all devices. Moreover, for Xiaomi phones, the router can provide exclusive, ultra-low latency connections for a better gaming experience.
For security, it features WPA-PSK/ WPA2-PSK/ WPA3-SAE encryption, wireless access control (black and white list), hidden SSID, and an intelligent anti-scratch network.
Price and Availability
The Mi Router AX6000 is priced at CNY 599 which is roughly Rs 6,800. And it will go on sale in China on January 8. The router is available in a single black color model and is currently up for reservations. However, the company has not shared any information on the global launch of the router.