Smartphone companies are striving hard to bring innovation to their products. You might have already seen Vivo releasing a phone with under-screen fingerprint scanner before any market leaders. Vivo Nex and Oppo Find X brought innovation to another level.
Now, it is Meizu's turn. They have broken the tradition of smartphones with their new offering Meizu Zero. For many years, they have been in oblivion when it comes to the business. And, it may be their chance to grab more eyeballs and bag millions of dollars.
Meizu Zero Smartphone has Gone Official without Holes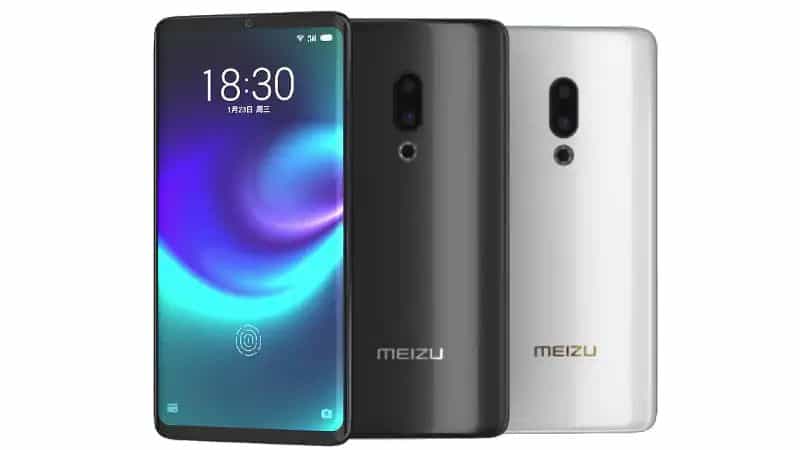 Before going any further into the specifications of the device, you must know it comes with no holes. You won't find an audio jack, charging port, speaker grills. Neither will you spot any physical buttons as well. Amazed, right? Let's move on to the specifications then.
Meizu Zero carries a 5.99-inch AMOLED display with an on-screen fingerprint scanner. In case you hate notches, you won't find any here. However, a narrow forehead and chin are there. Like you saw on Find X, the display is curved on the edges. Under the hood, you will get a Snapdragon 845 processor with LPDDR4X RAM.
When it comes to the optics, Zero sports a dual camera setup on the back with a pair of Sony IMX380 and IMX350. Up front, you get a 20 MP camera to capture selfies.
The no-hole design makes it easy for Meizu to keep it water resistant. And, they have certified it with IP68 water and dust resistance.
Let's move on to the incredibleness of the phone. It carries no notches, holes, ports, or even a tiny line that interrupt the design. You know it isn't easy to remove all the holes and ports from the device without making a lot of changes. Meizu claimed they had been working on Zero for two years.
The phone carries no physical buttons. Following the footsteps of HTC U12+, it has pressure sensitive areas you can press to take the control of volume and power buttons.
The difficult part you may not understand is the no-speaker design. However, they have taken Mi Mix as a reference here to transmit volume through the screen using piezoelectric transducers.
What about the charging port then? Yeah, Meizu Zero lacks it too. They have made built-in 18W wireless charging available on the device. There are no other ways you can use to charge the device.
How can you pop a SIM into the device? Well, you can't. There is no point in buying Meizu Zero if you don't have access to eSIM connectivity. The smartphone uses eSIMs only.